Keep It Simple
Ryder Cup 2021: Lee Westwood has a hilariously simple reason for why he's been so good in the Ryder Cup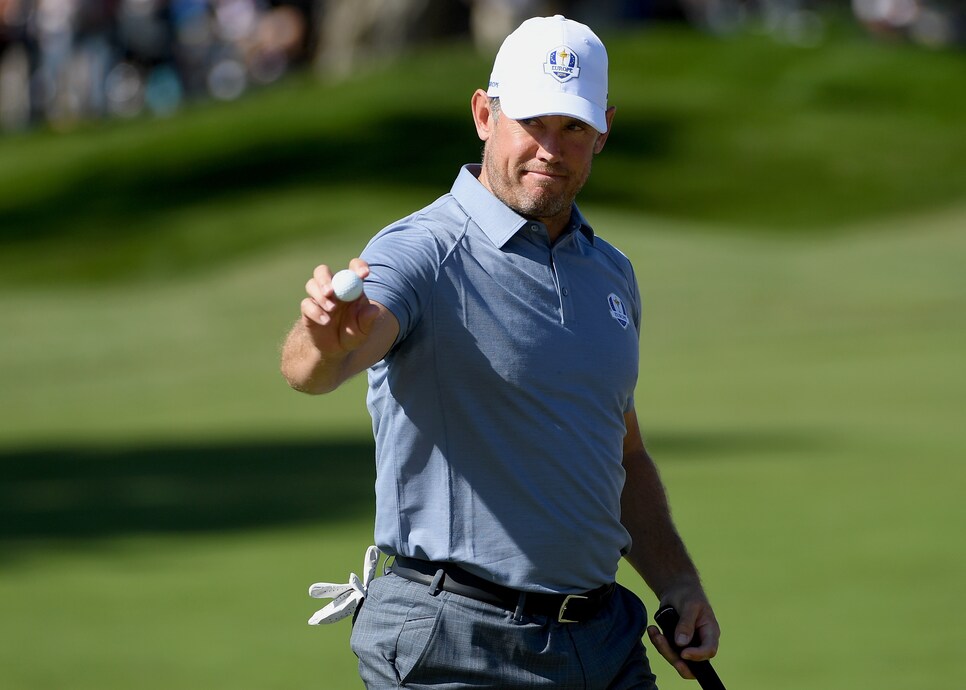 For the first time since 1997, Lee Westwood missed out on playing in the Ryder Cup in 2018 at Le Golf National. At the time, it felt like a wrap on his career in the biennial event, the Englishman destined for a role as an assistant captain and eventually a captain for the European team.
But thanks to a remarkable, late-40s renaissance, Westwood made the 2021 team based on merit, earning one of the nine automatic qualifying spots on captain Padraig Harrington's squad. He'll now have a chance to add to his incredible Ryder Cup record, which includes 10 appearances in the event and 23 total points, putting him among the top seven point scorers on either side in Ryder Cup history.
On Tuesday at Whistling Straits, Westwood was asked what has made him such a good player in the team match play event. Those of us in the media like to point to the camaraderie on the European side or the fact they play for each other and put aside the lone-wolf mentality for one week in the name of country. All that may be true, but Westwood has a much, much simpler reason for why he's excelled on this particular week every two years.
"I'm a pretty good golfer," said Westwood, laughing. "Always helps, doesn't it?"
It sure does, Lee. And isn't that what it all comes down to in the Ryder Cup anyway? Playing ping pong and going out to dinner and mixing and matching pairings is all well and good, but at the end of the day the team who hits golf shots better than the other is going to win. Westwood and his teammates have hit better golf shots in this event for two decades now, hence why Europe has won nine of the last 12 times. Of course, it helps that they all get along, too.
"I think I get on pretty well with everybody," he added. "If somebody partners me I'm pretty straight hitter of the ball. I hit a lot of fairways, hit a lot of greens. That's sort of what my game has been renowned for. I do make putts when I need to, despite what people's opinions might be."
Fairways, greens and putts, Also known as good golf, which Westwood has played for nearly 25 years now. Always helps, doesn't it?
MORE RYDER CUP PREVIEW STORIES FROM GOLF DIGEST