Festivus For the Rest of Us
Ripped shirts, conspiracy theories, and comebacks: The Loop's 2021 Golf Festivus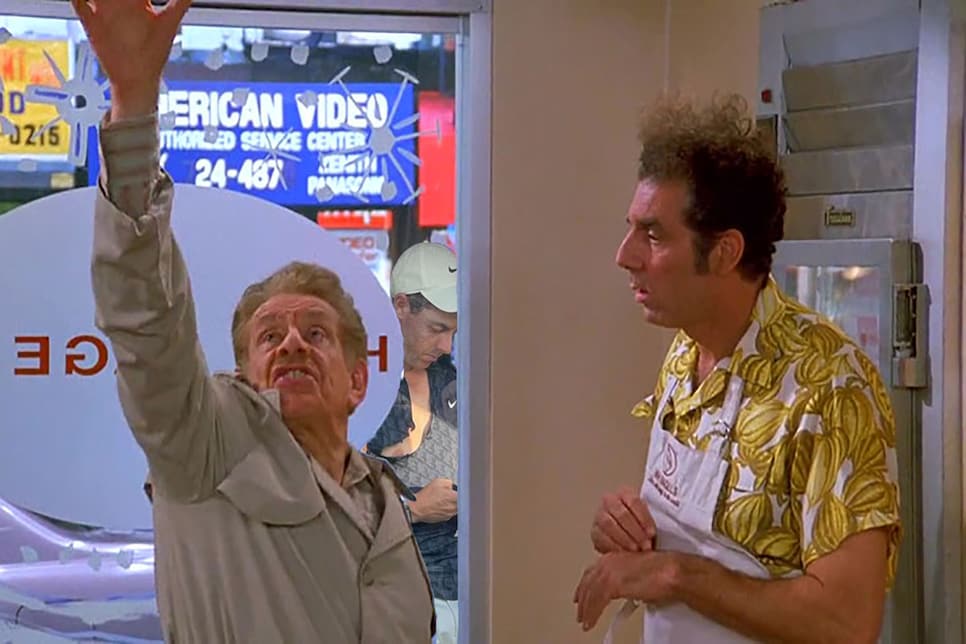 'Tis the season once more. The aluminum poles are up, COVID-19 is raging, and all across the planet, human beings are wondering, sometimes aloud, why they chose to visit family for the holidays instead of Hawaii. It must be Festivus. So to celebrate our least holy of holy days, The Loop is once again cataloging the best of the worst in golf. From simmering feuds to incredible comeback stories, 2021 was a year of extremes, so join us, unmerry revellers, as we rant, rave, laugh, cry, and, of course, shank our way through another holiday season. Bah humbug. Amen.
Master of Ceremonies: Rory McIlroy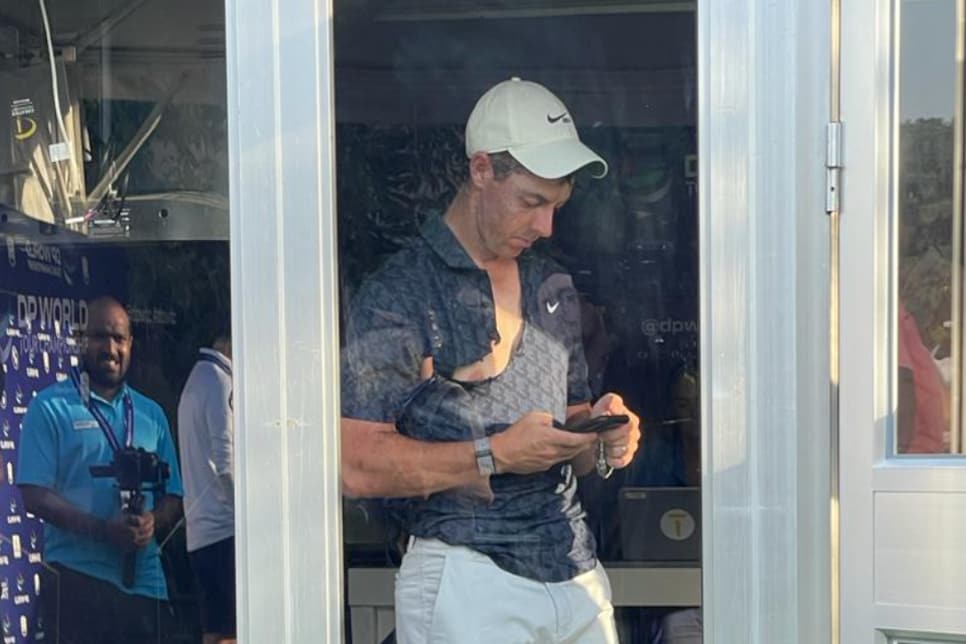 Airing of Grievances: Eddie Pepperell
Known for his self-deprecating wit, Eddie Pepperell burst onto the Golf Twitter scene a few years back, offering some much-needed comic relief to our self-serious game. As the COVID-19 pandemic has worn on (and on and on and on), however, Pepperell's account has morphed into a crusade against vaccine mandates and passports, issuing calls to the sheeple to pull the wool from their eyes and see the conspiracy swarming all around them. We're all frustrated for a variety of reasons—some of us with people like Pepperell—but there's no question that he has earned, through blood, sweat, and tears (lots and lots of tears), the title of Guy Who Complained the Most.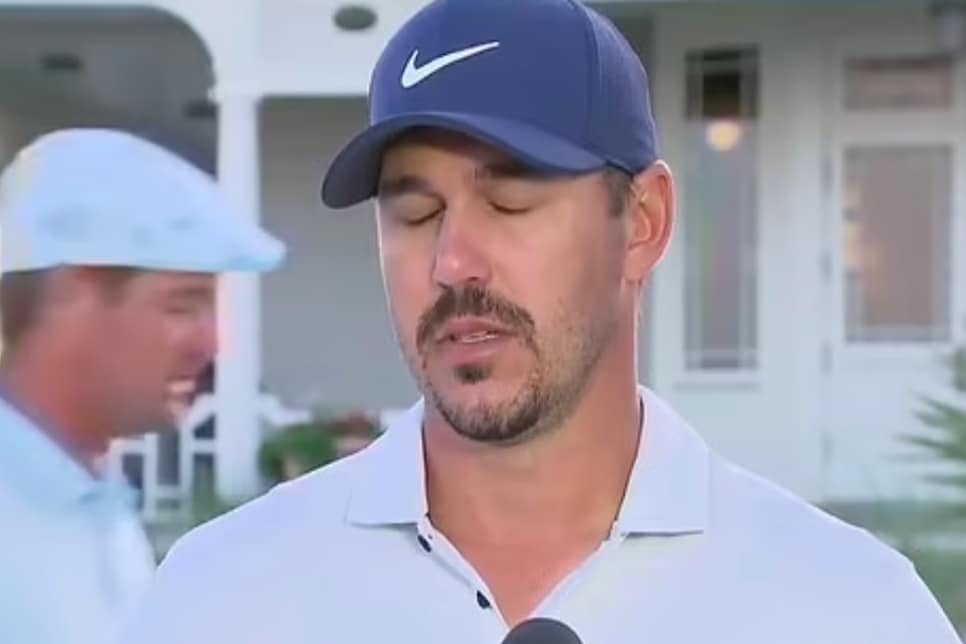 Feats of Strength: Bryson DeChambeau
Ladies and gentleman, IT'S A THREEPEAAAAAT. For the third Festivus running, the Feats of Strength belt goes to Bryson DoYouevenliftbro. He had practically wrapped up the award in March, attempting to drive the green at Bay Hill's par-5 sixth hole in actual tournament play, punctuating his 370-yard missile with a double point to the sky. STEVE HOLT! He didn't truly lock it up until the fall, however, when he entered the Professional Long Drivers Association World Championship, advancing all the way to the quarterfinals before bowing out. DeChambeau had a tough year almost everywhere else (except maybe Whistling Straits), but when it came to hitting a tiny ball very far, he was still the king.
Dishonorable Mention: Anne van Dam, who led the LPGA tour in driving distance this year and has the last name to match. Van Dam, who averaged 291 yards off the tee this season, is not related to Jean-Claude … we think.
Festivus Miracle: Tiger and Phil (tie)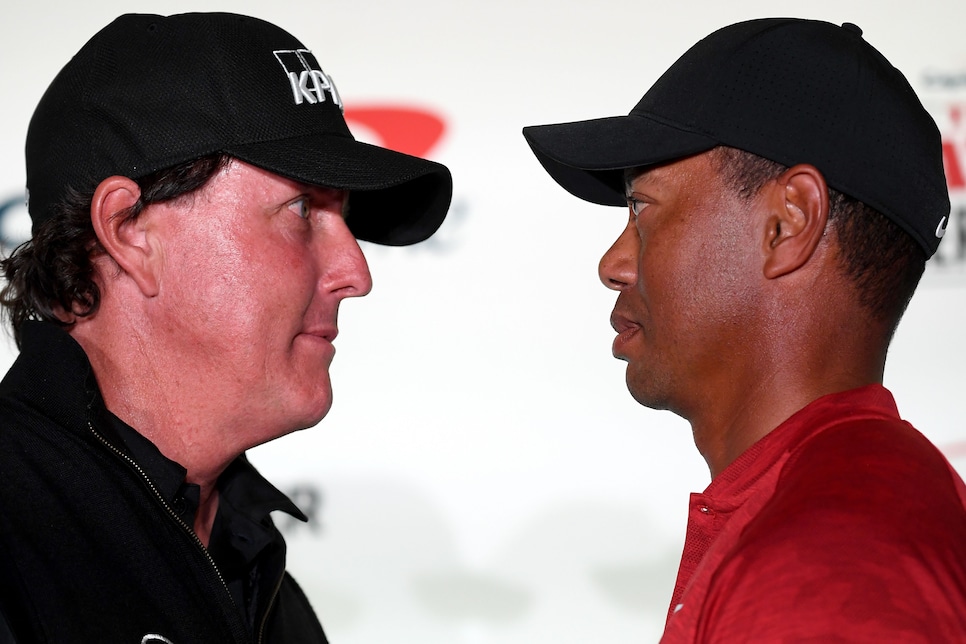 For much of 2021, this award belonged to Phil Mickelson, the fast-talking, karate-kicking man in black who saddled up for one of the least likely last rides in golf history at Kiawah. There Phil became the oldest major winner in history, winning his second PGA Championship a few weeks shy of 51 after years of looking, quite frankly, out of his depth on the young gun's circuit.
Dishonorable Mention: Making a hole-in-one at 99 while hitting into the group in front of you. Remember kids, it's better to ask for forgiveness than permission.
A Donation Has Been Made In Your Name to the Human Fund
To the guy who sent his clubhead flying out of his garage, across the street, and through the rear window his neighbor's car, a donation has been made in your name to the Human Fund. Karma won't pay the repair bills, but it can't hurt either.