Arnold Palmer Invitational
Watch: Bryson DeChambeau (sort of) tries to drive green on par-5 6th at Arnold Palmer Invitational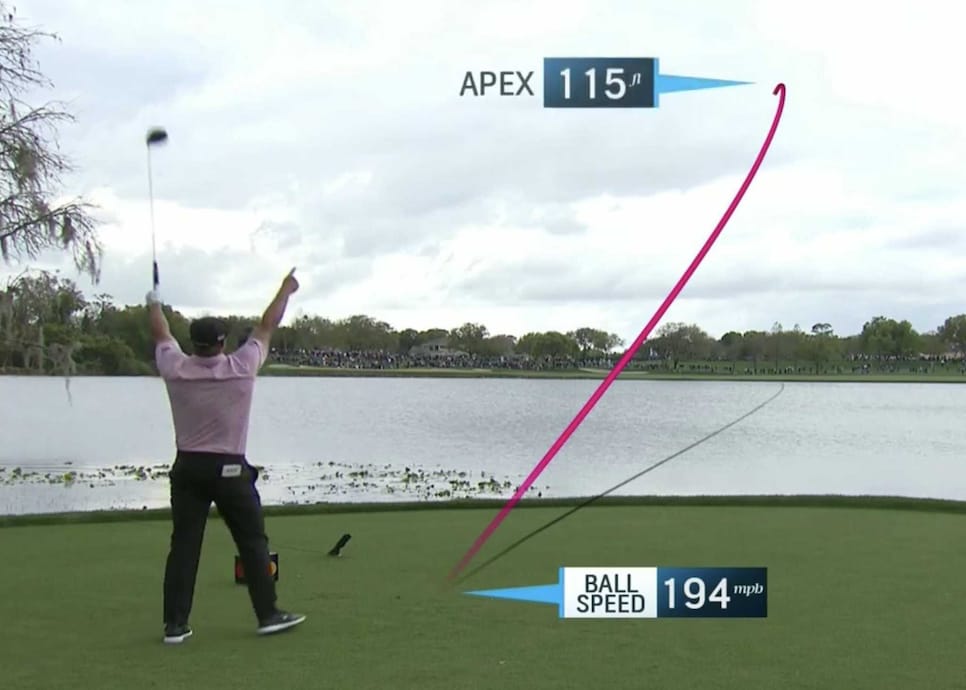 ORLANDO — Well, he finally did it. Sort of.
Bryson DeChambeau has been toying with the idea of trying to drive the green on the par-5 sixth hole at Bay Hill all week. He attempted the straight-line carry—to the front edge from the tee box, it's about 340 yards in the air—in the practice round but hit two balls in the water. The wind was slightly into him that day, and he said he'd only go for it during the Arnold Palmer Invitational competition if he got the right wind.
He got it on Saturday. With a 10-ish mph wind directly at his back, DeChambeau unleashed a 370-yard bomb on an ultra-aggressive line—not quite on line with the green, but just right of a bunker not far from it. His ball easily carried the water and ran through the fairway into rough. It was the longest drive on the hole since 2003.
He then pitched just short of the green, leaving himself a 40-footer for eagle that he cozied up to tap-in range. One of the easiest birdies you'll ever see.
It was an electric moment—directly after impact, DeChambeau put his arms up in the air like a slugger celebrating a walk-off homer. He then leaned forward to make sure the ball found dry land, then threw his hands up one more time for good measure.
DeChambeau had been taking some heat on social media for talking about going for it and then not doing it in either of the first two rounds. Now, there's not really much for the haters to say.