Instruction
How to copy Phil Mickelson's late-career approach to add longevity to your game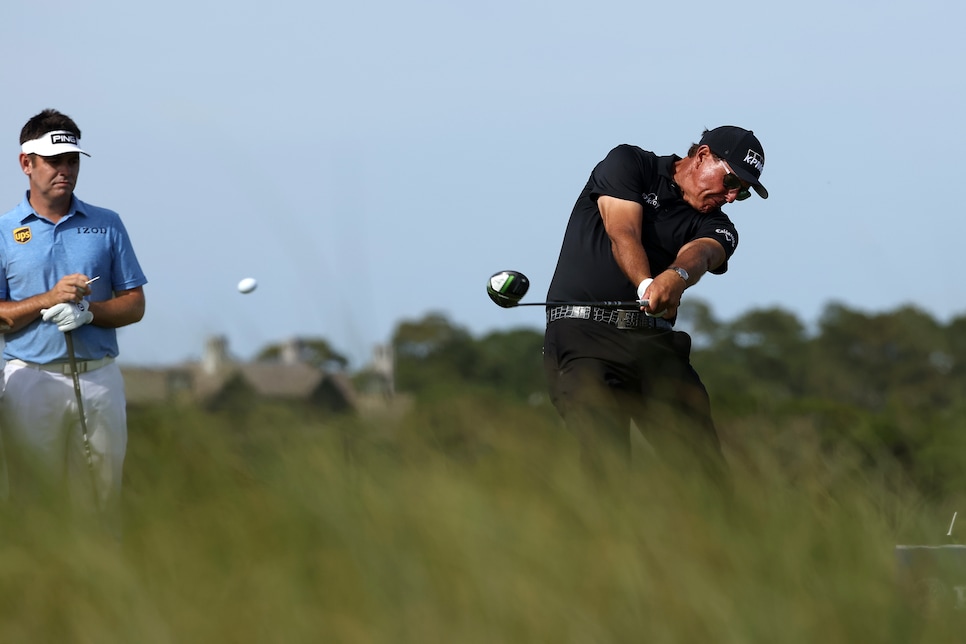 A Phil Mickelson win was going to be popular no matter what, but a 50-year-old (almost 51!) Phil Mickelson win means lots of weekend warriors with middle-aged aches and pains have new hope for their own games this summer.
Phil is an outlier in a lot of ways, but you can try to reverse engineer what he's done to try to build yourself into a better player—at any age.
Golf Digest Top 50 Teacher Tony Ruggiero says you can get there if you copy three particular pieces of Mickelson's approach: His willingness to be continually challenged, his intensely specific visualization and his bigger-than-average swing size.
Mickelson has inner-circle Hall of Fame victory totals, but one thing he's done even more of over 30-plus years as a pro is lose. He has six seconds at the U.S. Open alone and has lost tournaments every way you can lose them—giving them away, having them snatched by heroic opponents and simple bad bounces. But losing, however it happens, is a fundamental teacher in golf. It will make you better—if you let it.
"The only way you're going to grow in the game is to understand that mistakes are OK, and it's OK to fail," says Ruggiero, who is based at The Dewsweepers Academy in Mobile and Montgomery Country Club in Alabama. "I like to have younger players play with older, better players at every level, so they get beat and see what it takes to improve. You have to be comfortable being challenged. Phil could have looked at younger players coming in and bombing it as something intimidating.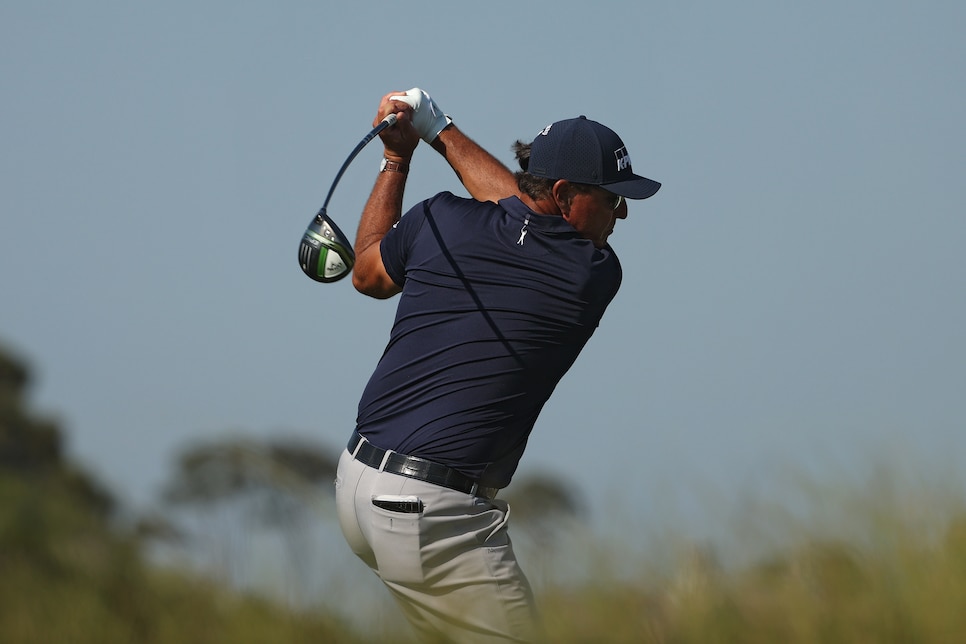 "He took it as a challenge, and loved seeing how he could match up. It was the same when he was going head to head with Tiger. You embrace the challenge, and even if you fail, you get satisfaction from giving it your best effort. Not winning isn't losing."
Be more specific with your visualization
With ultra high-definition broadcasts, drones and sensitive mics, it's now possible to see and hear so much more of a major championship round. Mickelson's running commentary with his caddie/brother, Tim, illustrated just how specific Mickelson is about creating shots. "You could see that his approach on some tee shots was to bomb it, like he likes to say, but over every iron shot, he's doing very specific stuff and playing for a specific shape and yardage," Ruggiero says.
"Most amateurs just swing their swing and try to bash everything and only have a vague idea of what that means relative to the shot they have in front of them. Even if you shoot 100, you're going to get value if you pick the start line and finish spot you want for every shot and hit with that intention."
Specific intent even filters down to the pre-swing routine you use (or should use). "I love his rehearsal he did for every swing, where he looked like he was trying to feel width in the downswing," says Ruggiero. "Most players don't have a consistent rehearsal or feel for what they're trying to do, or if they do, they abandon it after the first bad shot they hit. Just adding some of that intent and consistency to what you do before every shot is going to make you hit it more predictably."
By now, you've certainly heard that AARP-era Mickelson swings about the same speed as his 30-year-old self. Part of that is genetics, part of it is gym work, and part of it is simply committing to making more of a swing. The third thing is something you can add to what you do immediately. "I like people to feel like their right arm is stretching or pushing away at the top. It should feel like you're getting your hands as far away from your head as possible," says Ruggiero. "A great drill to feel it is to put a workout band under your left foot and hold it with the grip on your club and stretch the band. It will make you turn your rib cage and stretch while keeping the structure in your arms."
The result? More clubhead speed, but with the structure to translate that speed into a ball that's both farther away and findable. "Phil proves over and over that, more than anything, golf is fun when you keep growing and pushing your capabilities a little farther," says Ruggiero. "That doesn't have an age limit."
Personalized instruction on the go
All you have to do is send over a video of your swing, short game or even your putting stroke to start getting help from one of our trusted coaches. Sign up today to find the right instructor for you!