Seen on tour
PGA Championship 2021: Phil Mickelson explains that he actually cracked TWO clubs before the final round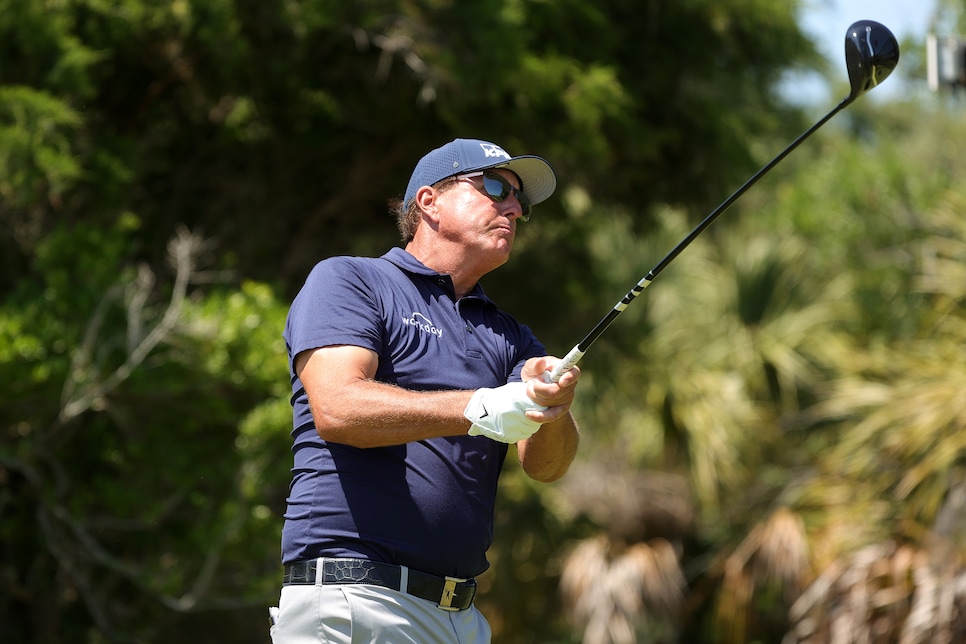 The equipment story of the weekend was far and away Phil Mickelson cracking a club while warming up for hte final round of the 2021 PGA Championship at Kiawah Island's Ocean Course. Turns out, Mickelson was scrambling to replace multiple busted clubs on Sunday—we have the full details below.
We also detail Sergio Garcia making a smooth transition to a new driver at Kiawah Island below.
The mystery of Mickelson's cracked clubs solved
"Little things happen, but yesterday, I hit a couple of squirrelly shots on 12 and 13 and the face on my 2-wood flattened," he said. "Fortunately, I had a backup head and swapped it out and hit it great today.
"As I was teeing off today my 2-iron face cracked. I mean, just you can't swing it as hard as I hit it and not expect them to crack—I'm kidding.
"Tim [caddie and brother, Tim Mickelson] noticed when I put it back that it had cracked across the face. It happens. In fact, if it doesn't happen, you start to question the manufacturer, 'Hey, aren't we making this as hot as we can.' It's certainly part of it, but fortunately I had a 4-wood that's a very comparable club to that 1-iron distance-wise and I was able to use that club effectively. I used it off 3 tee, 4 tee. There were a few times that I hit it and I hit that club very well. It's just one of those things that happens, and you just have to be prepared for it, which is why I bring backup clubs out here."
Garcia makes a quick transition to new TaylorMade driver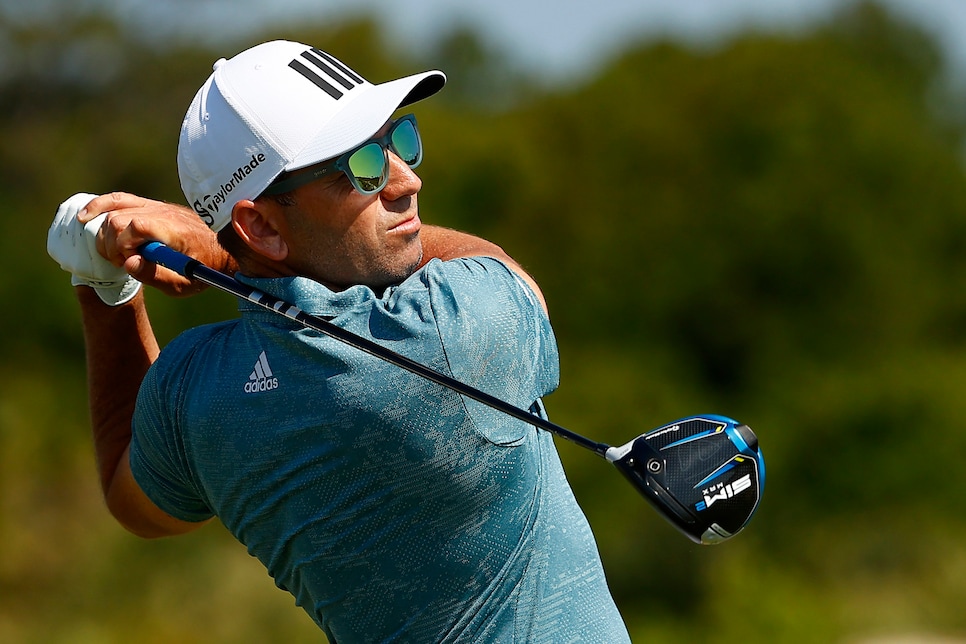 Maddie Meyer/PGA of America
Sergio Garcia recently re-signed with TaylorMade and in an interview with Golf Digest was asked when the company's SIM2 woods might make it into the bag. "I played with them at the beginning of the year a little bit," he said. "I'll keep working on it. I have a couple of SIM2 Max woods but want to make sure I get in some good work with the TaylorMade tour reps to make sure they're properly dialed in. Once we get there it'll go in play."
Clearly it did not take long for Garcia to get dialed in as he had a 9-degree SIM2 Max driver in the bag at the PGA Championship. The 2017 Masters champion missed the cut at the Ocean Course, but the driver appeared to be working well as Garcia averaged 309.8 yards off the tee and ranked T-38 in strokes gained/off the tee at 1.573.
Find the right club for your game with our new Hot List interactive: