On one hand, nobody needs to win a golf tournament. Nobody's life is at stake, and no player will be even slightly vulnerable in any way that matters should he fail to win. Still, with apologies to my boy Maslow, we can't deny that there is a hierarchy of needs at this week's PGA Championship at Kiawah Island.
Daniel van Tonder? Rasmus Hojgaard? They don't need this. Those guys are just (I assume) happy to be there. On the more famous side, Phil Mickelson and Zach Johnson do not need this. They'd like it, just as anyone would, but their legacies have been cemented and they can't realistically expect to have a chance. (OK, Phil probably believes with his whole heart that he'll win, but you get my point.)
Then you get to the bread and butter of the competitive field, and you start to see some guys who actually do, to varying degrees, need a major win. To measure the true depth of their need, let's invent a one-to-10 scale and place the key names where they belong at each level. We begin with the most mild, non-urgent cases:
1.0 - I don't need this at all, but I could shock the hell out of everyone and make America dread the Ryder Cup
Viktor Hovland. Yeah, he's 23, and yeah, he has plenty of time to round into form, but if I had to pick one player who is wayyyy better than the average golf fan would know, it's Hovland. Did you know he's on the verge of breaking into the World top 10(No. 11, currently)? Did you know he's third in the FedEx Cup standings, mostly because he's got a top 10 in eight of his last 13 starts? If Hovland was American, the hype around him would be enormous right now (maybe jussssst shy of Morikawa-levels), but he's Norwegian, so he's more under the radar than he deserves. A win at Kiawah is absolutely not necessary, but I'm putting him here because it would change the way we looked at the 25-and-younger set of emerging stars.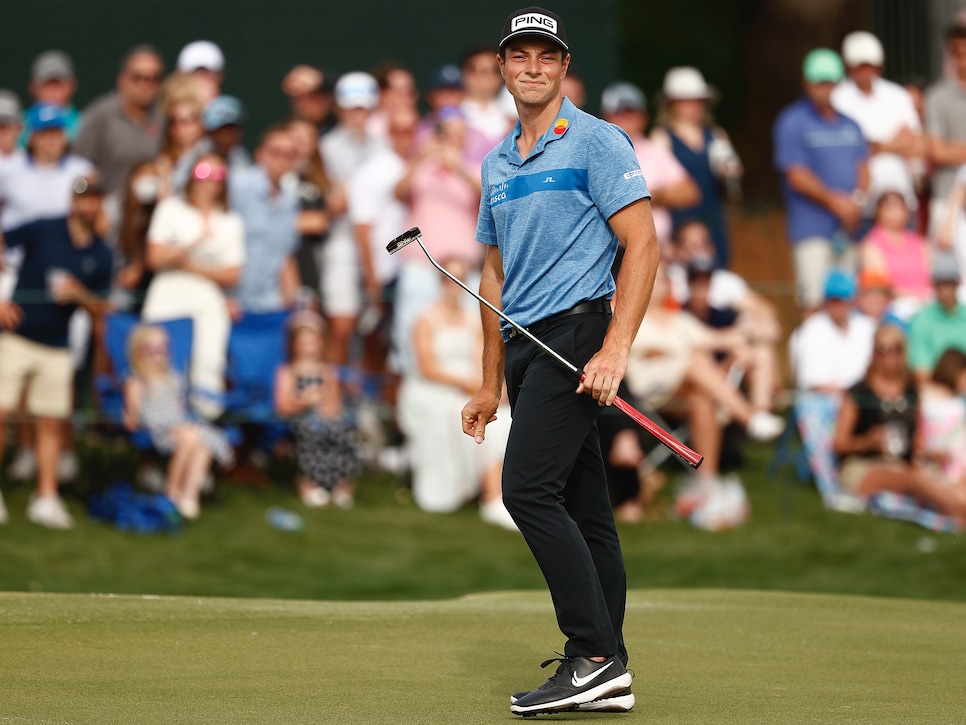 2.0 - I could definitely use it for the ole legacy, but I probably can't win and I guess I'll be fine.
Matt Kuchar. Yes, he's one of the best players never to win a major, and yes, there's kind of a monkey on his back. But he's 42, Kiawah is too long for him to probably have any realistic chance, and despite a resurgence starting at the WGC-Dell Match Play, he seems to have kind of settled into that late career groove from which no great legacy-changer will emerge. (Note: If you want, repeat this exact paragraph for Lee Westwood, adjusting the details where necessary.)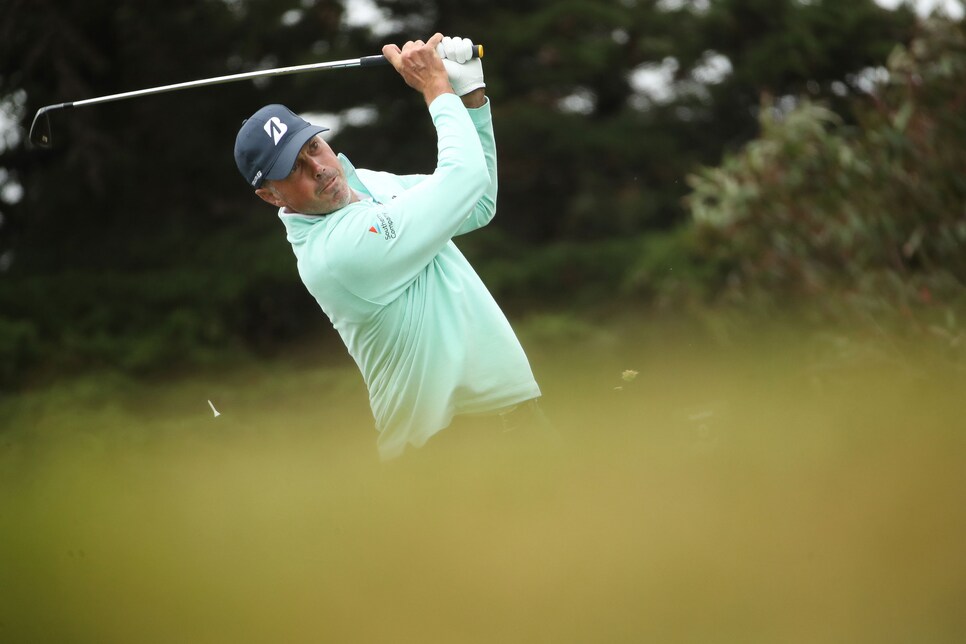 Christian Petersen/PGA of America
3.0 - I absolutely don't need this in the legacy sense, but I do want to prove I'm still in the game
Brooks Koepka. Golf seems to have gone through cycles in the past few years where we see a dominant golfer emerge, win a couple majors and then vanish for a while to the point that you think, "Wow, is that person just never going to be the same again?" It's happened with Rory McIlroy and Jordan Spieth most prominently, and Koepka is next in line, with his four majors in three years. The last two years haven't been as kind, and coming into Kiawah, he's hurt and not in top form. He shouldn't win, and he almost definitely won't … but from a halt-the-sad-narrative angle, he could definitely use it.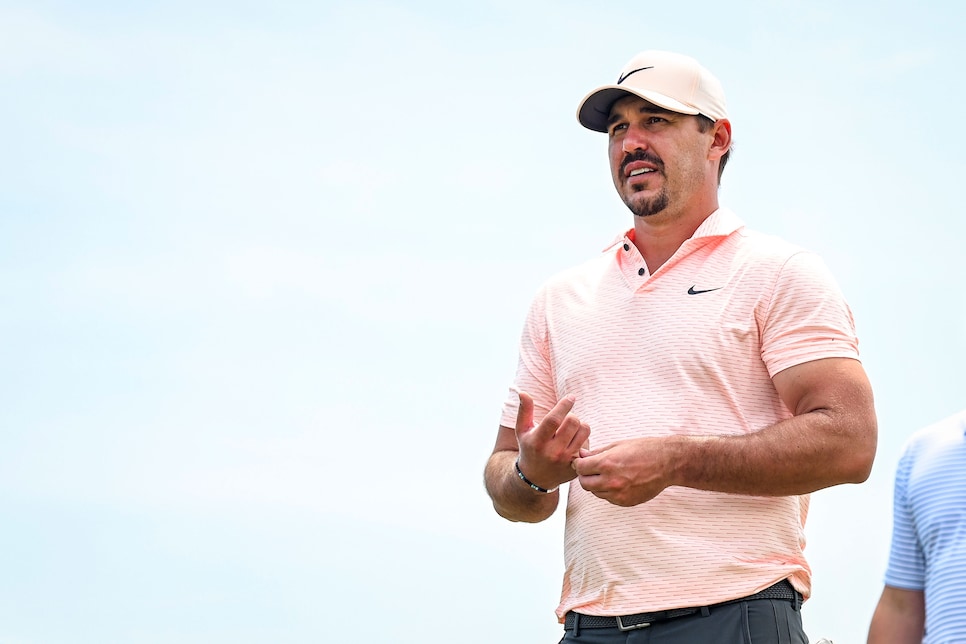 4.0 - I have everything to prove, even if nobody believes I can actually do it
Tony Finau. We all know he's one of the best players in the game, and we all know he struggles to win. It seems like a fantasy now, but imagine how he could shatter this perception with one major win. Kiawah should play to his strengths, and we know from his nine career top-10s in majors that he's usually in the mix, so why not Finau? Well, because he hasn't shown any indication that it's remotely possible in the clutch. And that's why he needs this, or something like this, pretty badly.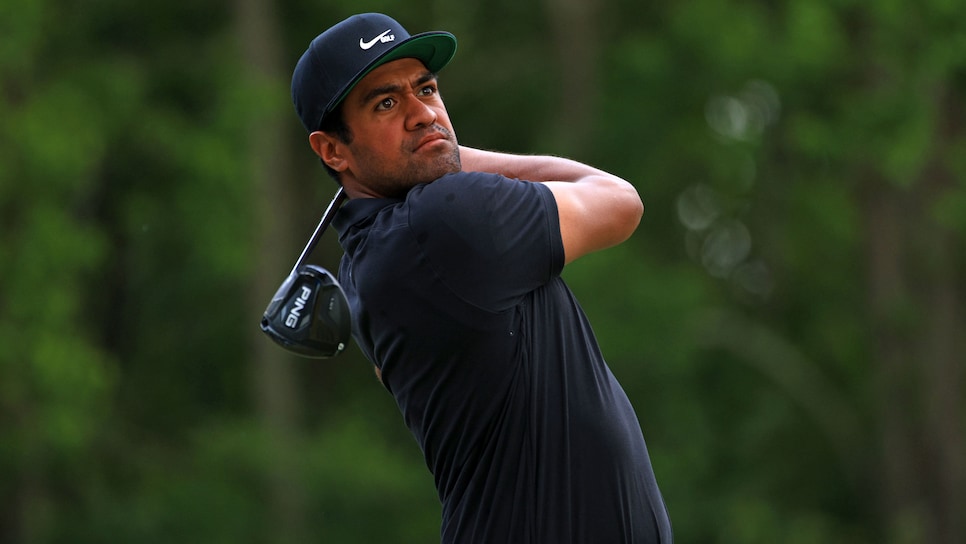 5.0 - I still have plenty of time, but what once seemed inevitable is now … still inevitable, but a little worrisome
Jon Rahm. How long do you have to be an elite player, and how old do you have to be, before the certainty that you'll win a major gives way to the start of the dreaded doubt? Rahm, 26, has NOT reached that point yet, but he's also not strictly among the too-young-to-wonder crowd anymore. Spieth, McIlroy, Thomas had already won their first major by now, and Koepka was barely older. If you believe Rahm is on their level, then you have to start inserting some expectations into that analysis. Rahm is almost past the point where he can skate past the major talk with the magic bullet we call "potential," and the rest of his career starts … well, if not now, then very soon.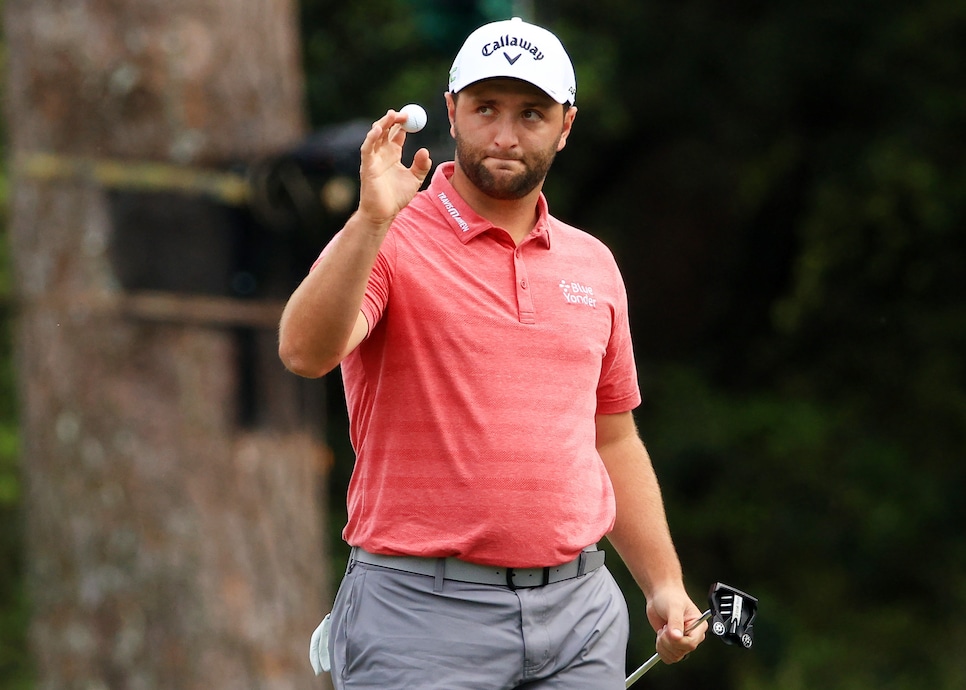 6.0 - I need this very badly, but that has been the case at every major for years and we're all a little fatigued
Rickie Fowler. I could go back and look at the first time I wrote a story about Fowler trying to break through at majors, but it would probably be too depressing. Suffice it to say that he got his first career win in 2012, and we've been talking about it ever since. Problem is, after a slew of top-10s from 2013-2019, the trend actually looks worse. He missed the Masters, and he needed a special exemption just to get into Kiawah. It's frustrating to revisit this story over and over and over every year, but that doesn't mean it's not still a story.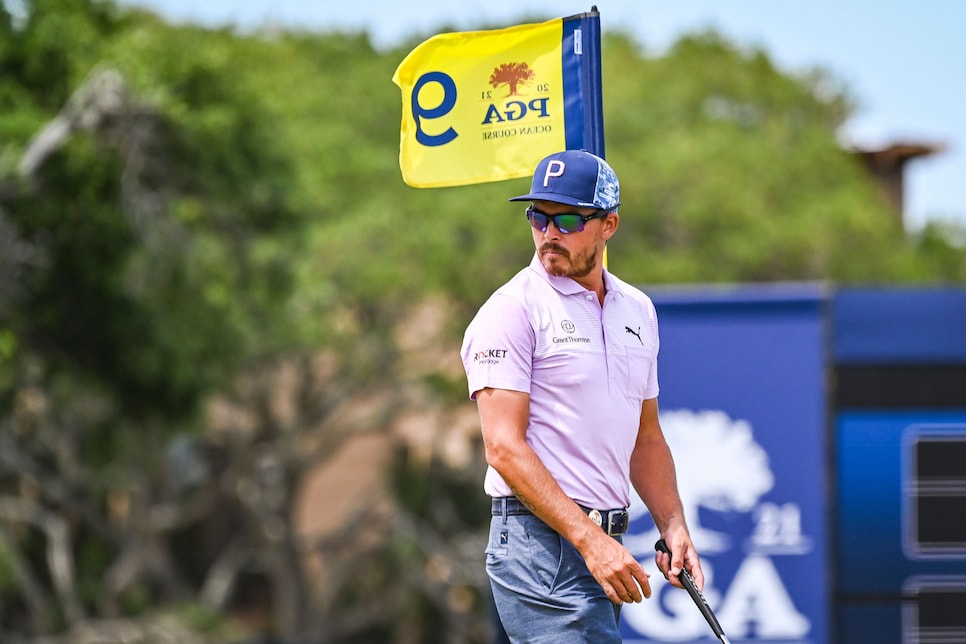 7.0 - I am really too good not to have won a major, despite my youth
Xander Schauffele. You know how many guys from positions 1 through 12 on the FedEx Cup standings have zero wins this year? One, and he's in fourth place. It is, obviously, Schauffele. He was also No. 3 on last year's list with zero wins. His major record is practically obscene, with top-10s in eight of his 15 appearances and exactly one cut. He's absurdly consistent, and consistently great, and with wins at the '17 Tour Championship and '18 WGC-HSBC, we know he can win big events. And yet, though the math almost makes it seem impossible, no wins have accompanied his excellence in the last two years. He's only 27, yes, but man, this guy really, really needs a major.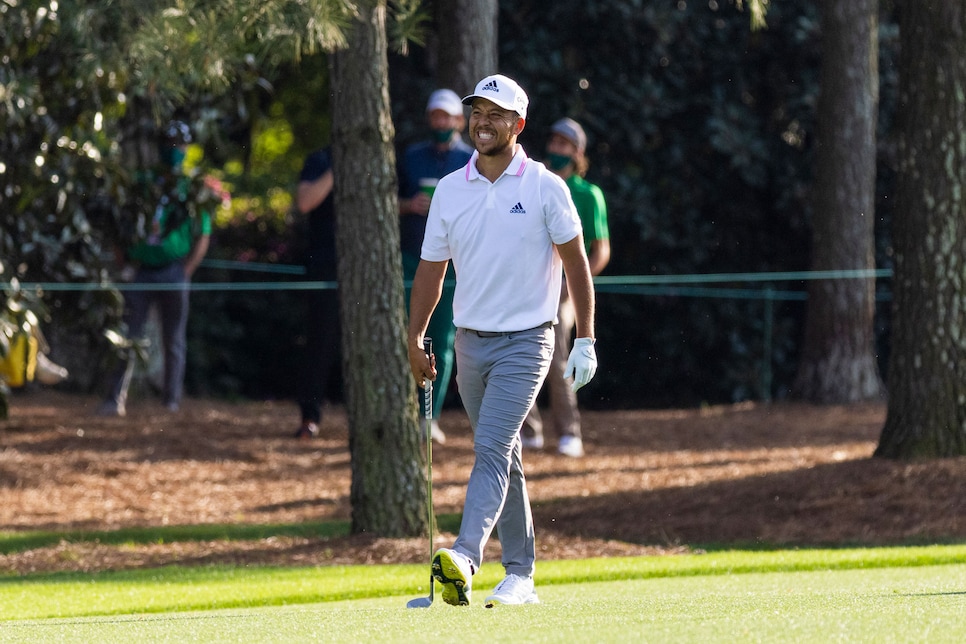 8.0 - I am really too good to have won only one major, despite my youth
Justin Thomas. He's not playing great at the moment, but putting that aside, he's probably the most talented player in the world, with the potential exception of Dustin Johnson and Jon Rahm. He is a great winner, as he proved yet again at the Players. But now he has to worry about becoming the next Adam Scott, or Justin Rose, where the long tapestry of success never spills over into the majors again. It's not quite the same, of course; he won his first at a much younger age, and at 28 he's theoretically just entering his prime. Still, his ability is so otherworldly that yes, it is a little weird that he doesn't have No. 2 yet—even Rory McIlroy took a jab at him for it on Tuesday—and yes, he does need it.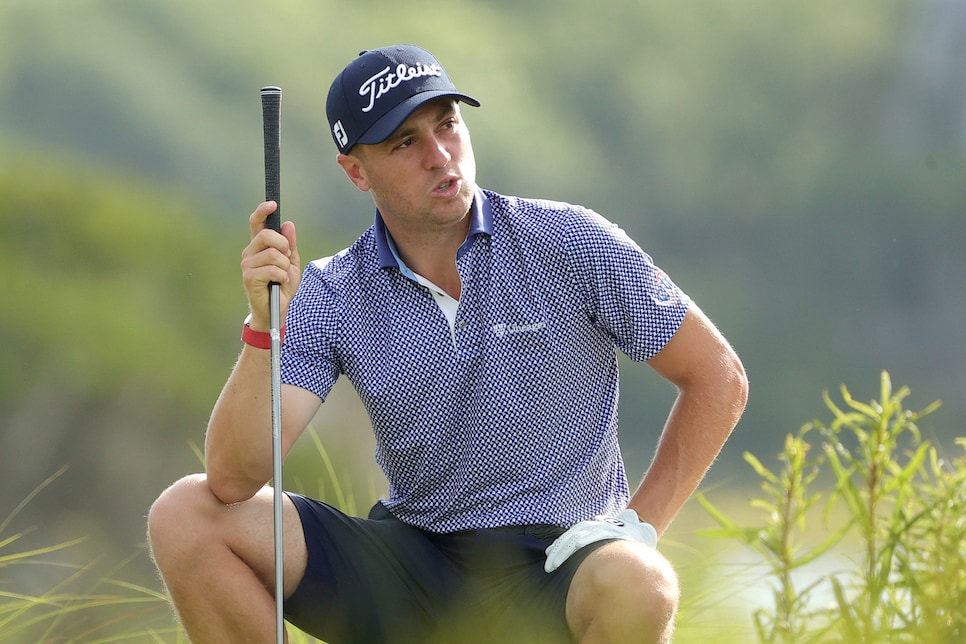 9.0 - I am great again, I think, but you're not really going to believe it until I win a major
Jordan Spieth. We lived so long in the halting, start-and-stop world of Spieth's various resurgences that it's incredibly difficult to believe that we've reached the end of the road. And yet, we almost definitely have—he won again, and he followed that win with two top-10s. The Masters was always going to be a near-impossible hill, since he won the week before, but now those heavy expectations are gone and the major watch can begin in earnest. He needs this to complete his long odyssey from the depths of the sport and—by the way—it would give him a career slam before the last man on this list.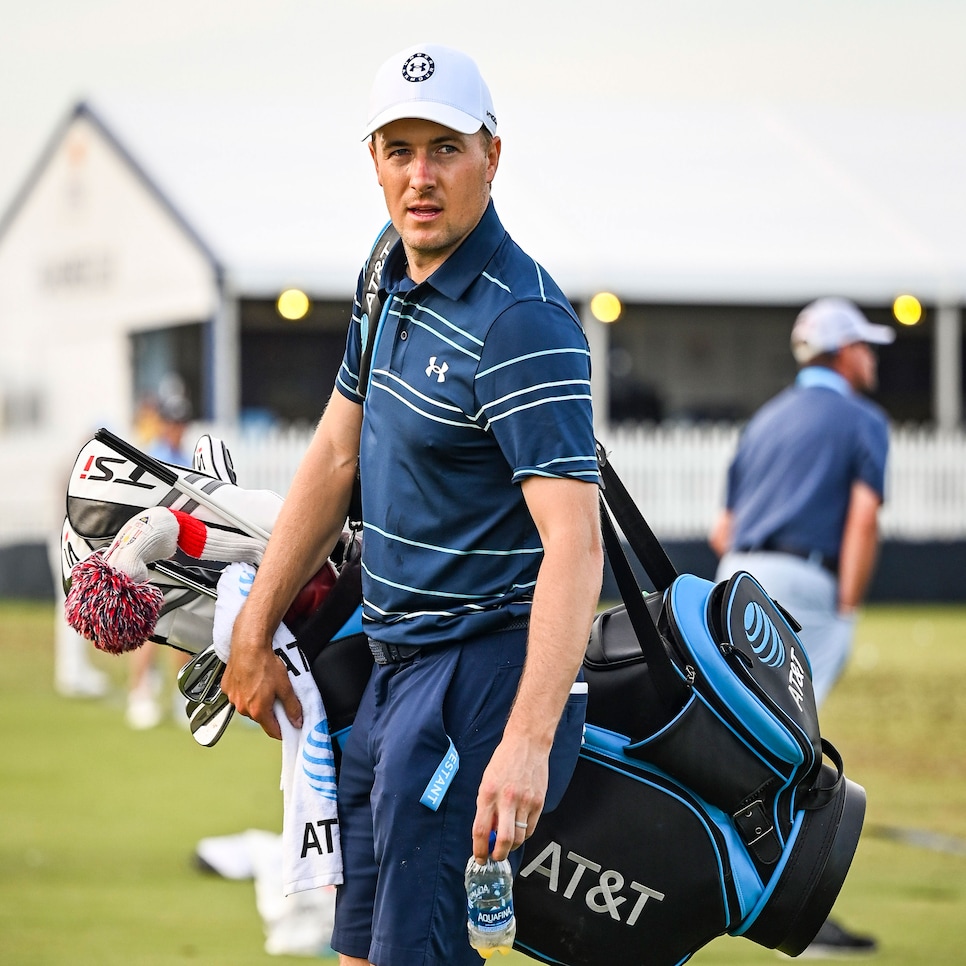 10.0 - The time is now, the form is now, the resurgence is now, and we've waited long enough
Rory McIlroy. Come on, who else? It may sound odd to say that the guy with four majors is the one who needs this one the most, but there's really no other way to look at it. Rewind to 2014, and he was poised to maybe become the third-greatest golfer ever after Jack and Tiger, and now...nothing. Well, not nothing, but none of the big ones, and we all know that's how his legacy will primarily be measured. But he's back in form now, he won in Charlotte, and we all know what he can do at Kiawah. The major slump has to end, and it has to end now; he's too good to keep stumbling when it matters.