Ranking
PGA Championship 2021 picks: The 13 best bets to win at Kiawah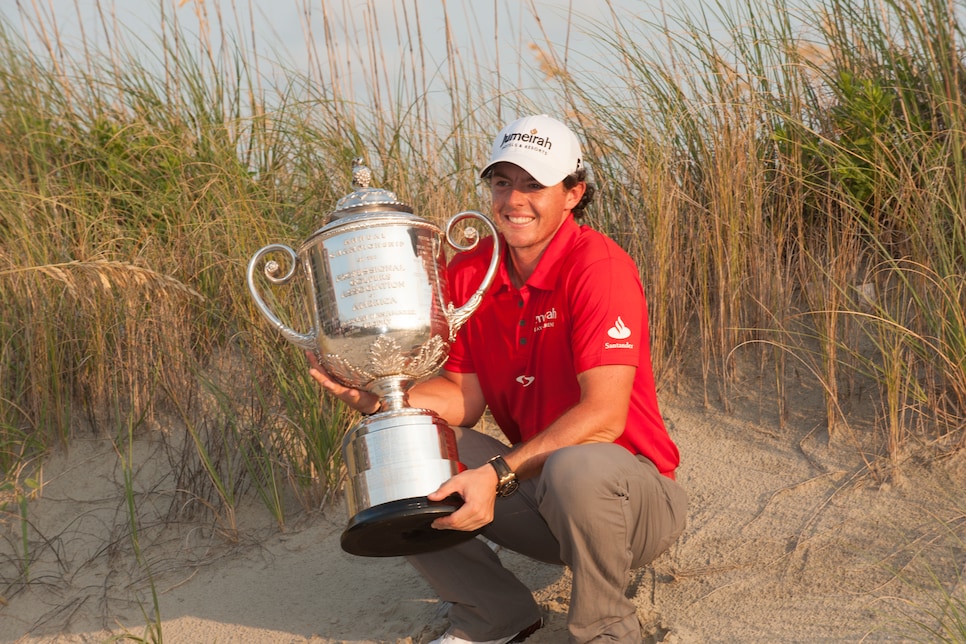 Montana Pritchard/PGA of America
The PGA Championship returns to Kiawah Island's Ocean Course for a second time, nine years after Rory McIlroy's dominant eight-shot victory at the famed Pete Dye design. Obviously, a lot has changed since then, including the fact that Rory is now a father. Bet you hadn't heard about that …
Anyway, as we love to do ahead of majors, here is our weekly ranking of the 13 best bets to win the championship with odds from our friends at William Hill: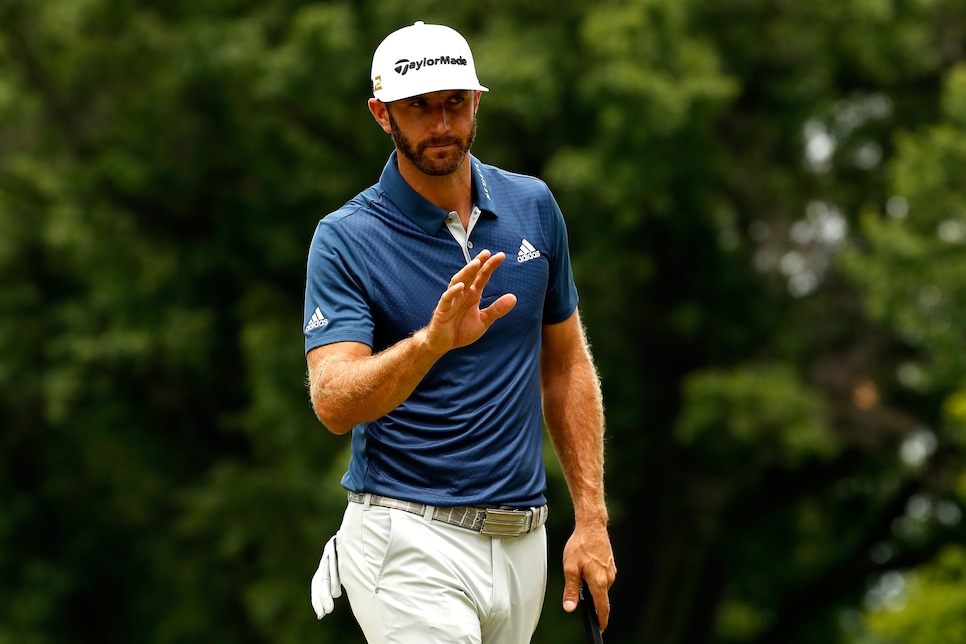 Reason to pick: We're not going to overreact after Johnson missed the cut at the Masters. He's still the No. 1 player in the world, and he's still arguably the longest player in the world when he really wants to boom one. That never hurts at a course that tips out at around 7,800 yards.
Cause for concern: That being said, even Dustin admitted he's not as sharp as he was in November when he cruised to a green jacket. And now he has a wedding to plan for … Oh, who are we kidding? This guy isn't doing any planning. He doesn't even unpack his trophies. DJ deserves to be the favorite—even though he's not anymore. More on that in a bit . . .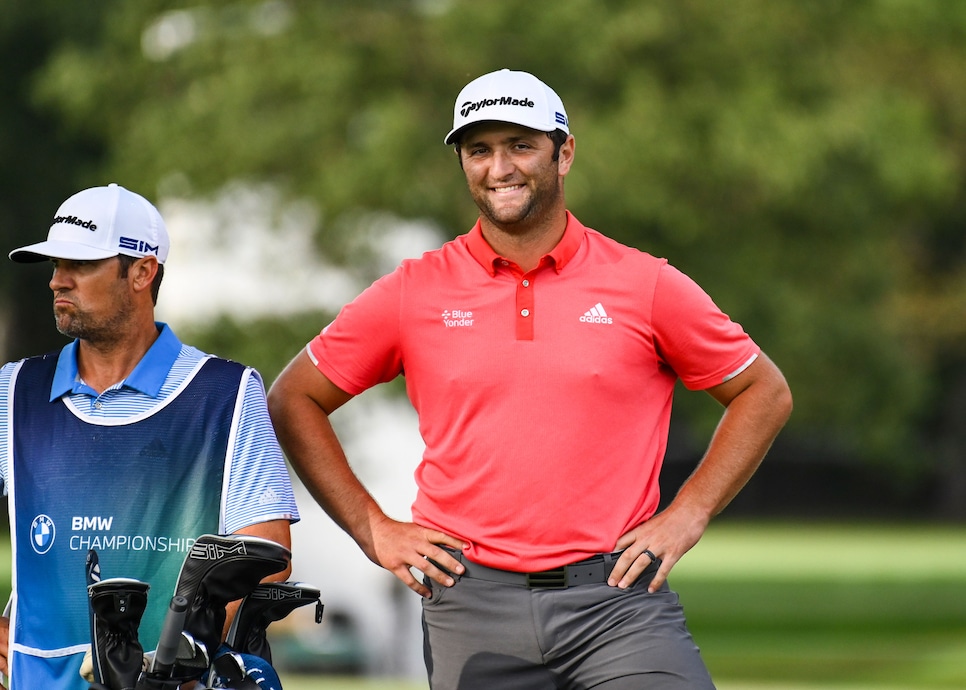 Reason to pick: After a slow start at Augusta National (we'll blame his own newborn baby), Rahm rocketed up the leader board on Sunday to finish T-5 for a sixth top-10 showing in his past 12 majors. And he loves a challenging setup as evidenced by his wins at Muirfield Village and Olympia Fields last year.
Cause for concern: Being considered the best player without a major only adds pressure. And the lack of times he's truly contended in one, despite his otherwise glistening resume, stands out.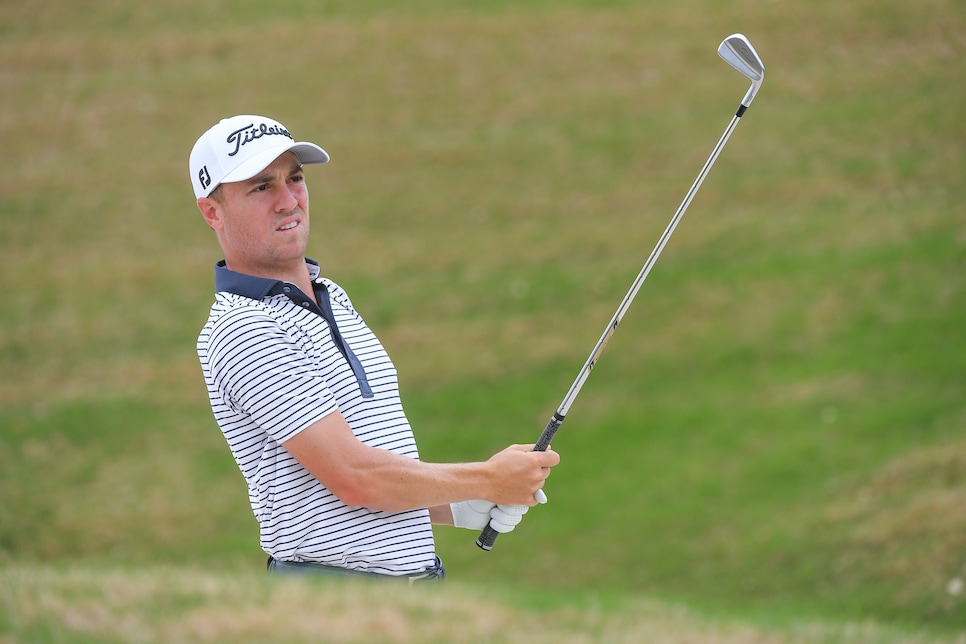 Reason to pick: The 2017 PGA champ picked up his biggest win since the 2017 PGA at this year's Players, a Pete Dye course just like Kiawah. And all Thomas' previous success in Hawaii proves he can handle the wind that players are likely to face at the Ocean Course. This is a steep price, but a fair one that looks even more attractive after moving from 12/1.
Cause for concern: When we first put this list together, we were most worried about the driving. But while that's improved in recent weeks, the putter has gone cold. There's always something, right? Even for the best players in the world.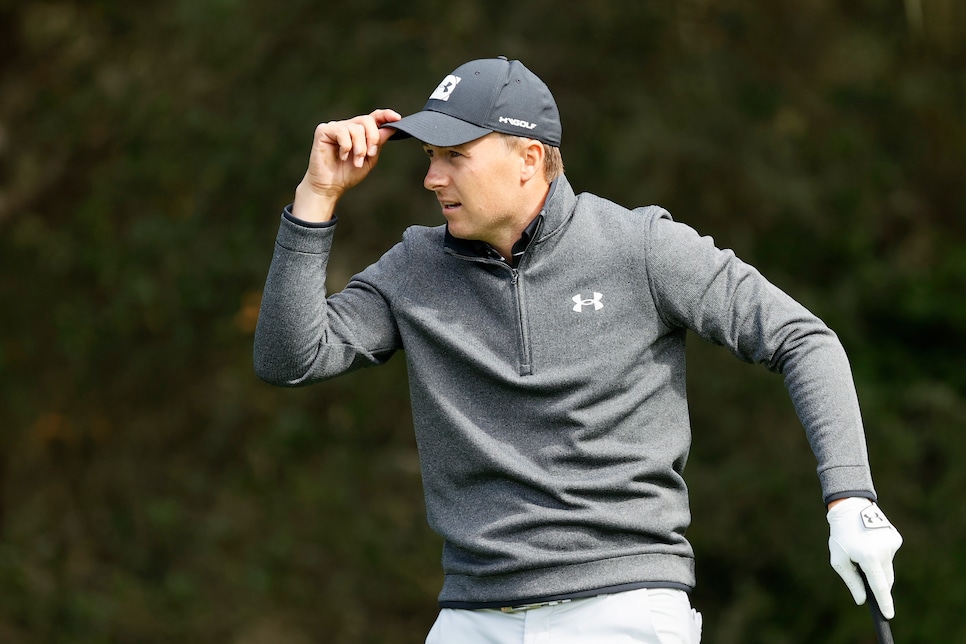 Reason to pick: The stats don't lie—Jordan Spieth has been arguably the best player in the world since January. And you probably forgot that he'll be once again trying to complete the career Grand Slam at Kiawah. Oh yeah, and he's only 27.
Cause for concern: He's still prone to pushing a couple drives off the map per round. At the Ocean Course, those often aren't salvageable.
5. Bryson DeChambeau (14/1)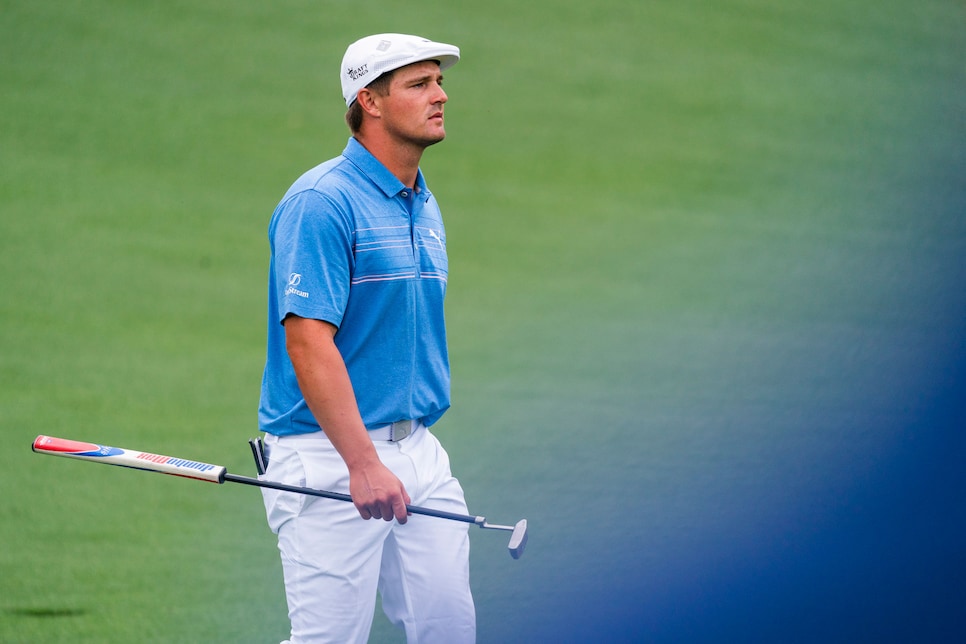 Reason to pick: His overpowering length that has him on track to lead the PGA Tour in strokes gained/off the tee for a second straight season. And the fact he won't be putting on Augusta National's greens.
Cause for concern: DeChambeau hasn't proven to be a particularly good wind player. But he is No. 1 in the FedEx Cup. And he did win a major at another long and difficult track less than a year ago. So we'll keep him in our top five.
6. Xander Schauffele (16/1)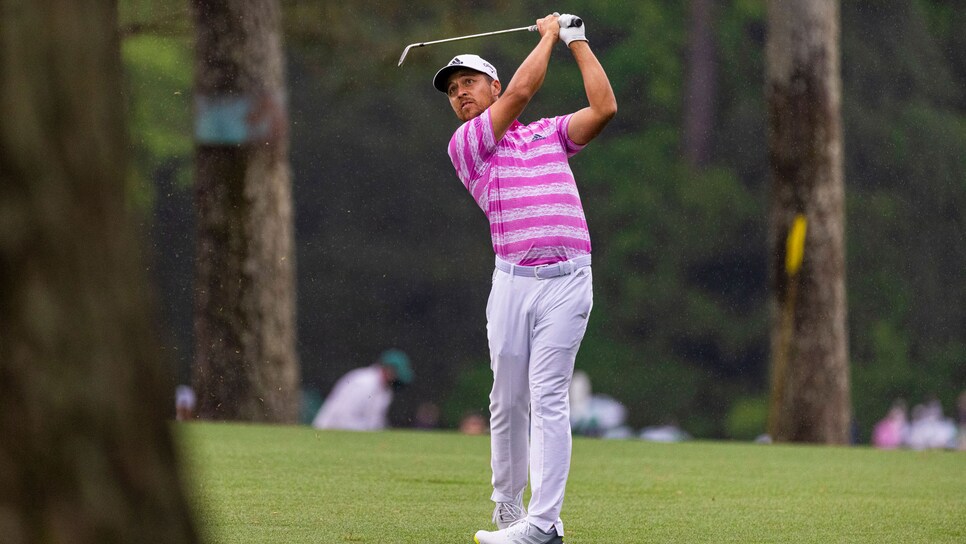 Reason to pick: A major just has to happen for this guy at some point … right? Schauffele's latest close call at the Masters gave him eight top-10s and six top-fives in his first 15 major starts. And he's added some seriously sneaky length that will help him greatly at Kiawah.
Cause for concern: Schauffele seemed to handle that disastrous triple bogey at Augusta National's 16th on Sunday, but even he brought up the term "scar tissue" in his post-round interview. At some point, you have to wonder if there are multiple majors in his future or if he's the next Rickie Fowler.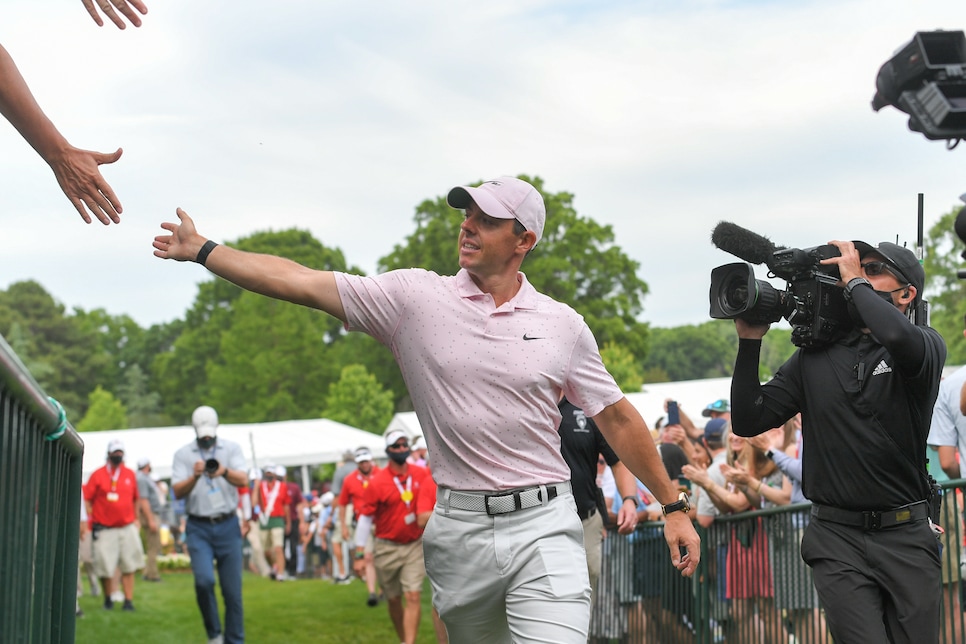 Reason to pick: He won this tournament by EIGHT shots here in 2012! Oh, and he just might be BACK after winning at Quail Hollow to end his most recent slump.
Cause for concern: It's been nearly SEVEN years since he's won a major, and he could probably win at Quail Hollow with rental clubs. Also, his odds got cut nearly in half to the point he's now the favorite. So while he makes a nice move up our board, we're not going all in on McIlroy winning at Kiawah again. Yet.
8. Hideki Matsuyama (25/1)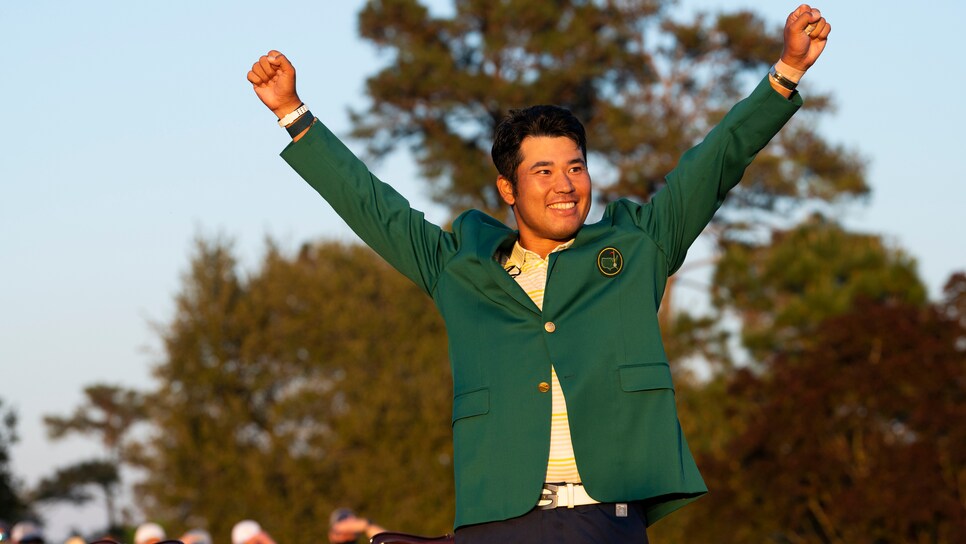 Reason to pick: There's a prevailing belief that winning a first major frees a golfer up to win more, and that seems more likely for Matsuyama than anyone considering all the pressure and attention he receives from his home country. Armed with a green jacket and a much-improved short game, there are much crazier outcomes than the 29-year-old capturing the first two legs of the calendar Grand Slam.
Cause for concern: It's been a big month emotionally for Matsuyama. Also, the last time we saw someone finally break through to win a major at the Masters was Sergio Garcia in 2017. Have you seen his record in majors since?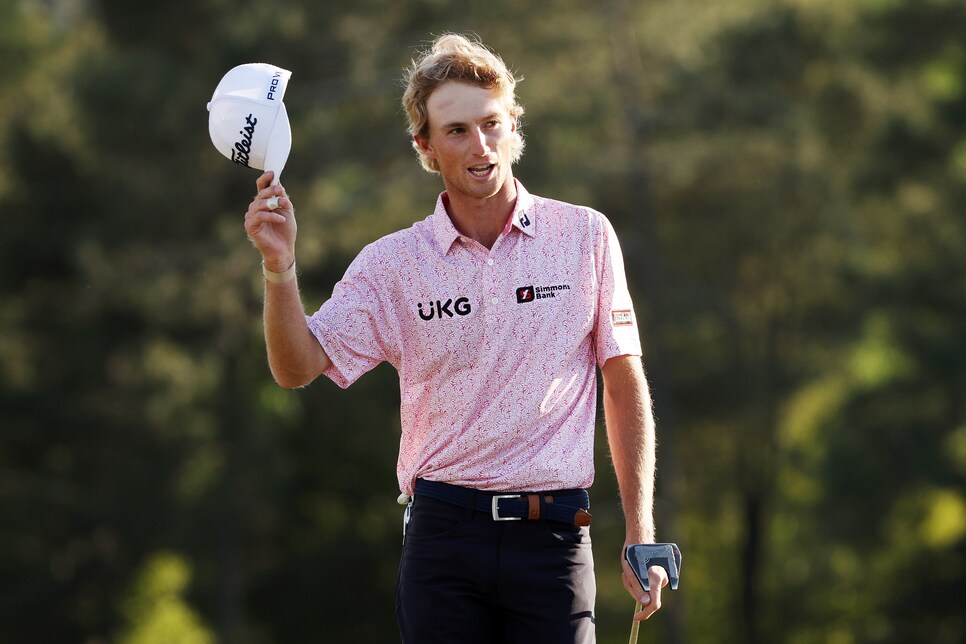 Reason to pick: On Masters Sunday, it was this Augusta National newbie who held up better than anyone, even winner Hideki Matsuyama. Zalatoris has the iron play and the length to win at Kiawah, plus he's obviously not afraid of the big spot as evidenced by that runner-up in Augusta and a T-6 at the U.S. Open in September. He also has moved from 33/1 to 40/1 for some reason . . .
Cause for concern: Everything is still a bit new for this (quickly) rising star, who will be making his first career PGA Championship start. So while performing so well in his first two majors as a pro is impressive, it's also a pretty small sample size.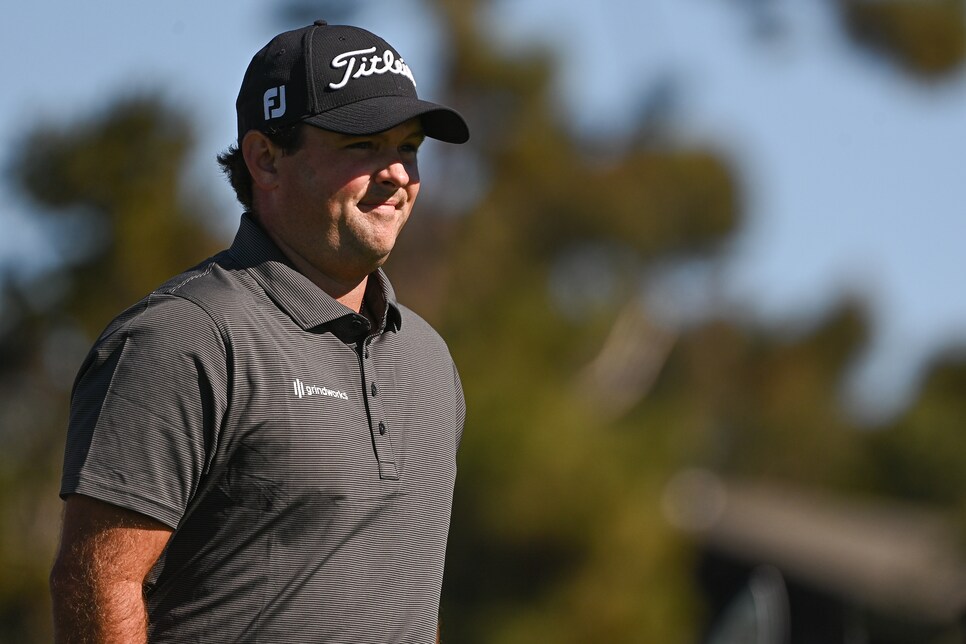 Reason to pick: A solid wind player (winner at Torrey, Doral and Kapalua during his career), Reed has also been the PGA Tour's top putter for most of this season.
Cause for concern: That being said, with the Ocean Course such an unknown for most players including Reed, that putting prowess might not come into play as much.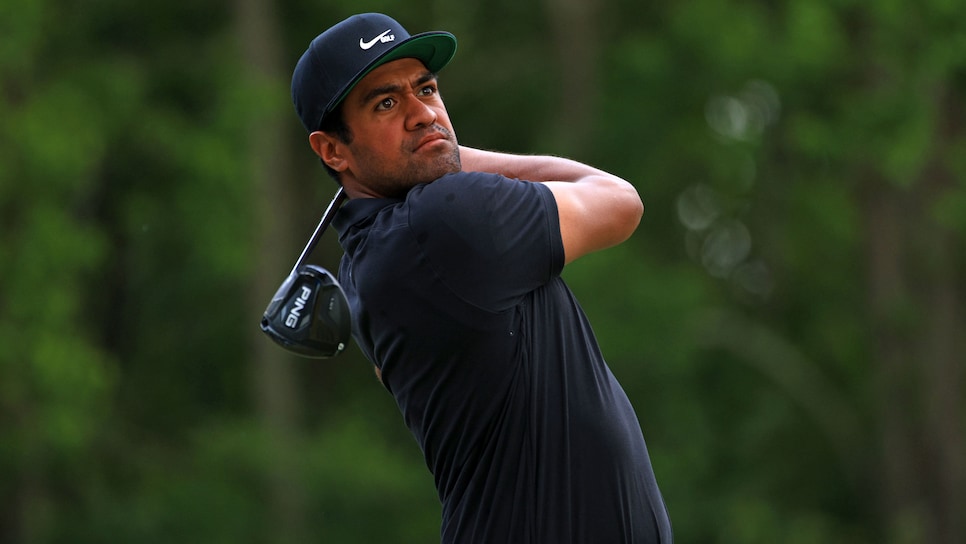 Reason to pick: Xander gets a lot of attention for his high major finishes, but Tony has actually been better with top-10s in eight of his past 12 starts, including a T-4 at last year's PGA. And his pop off the tee should be a bigger advantage at Kiawah than at most places.
Cause for concern: But yeah … he never wins. Ever. Not majors. Not regular PGA Tour events. It's kind of crazy.
12. Collin Morikawa (22/1)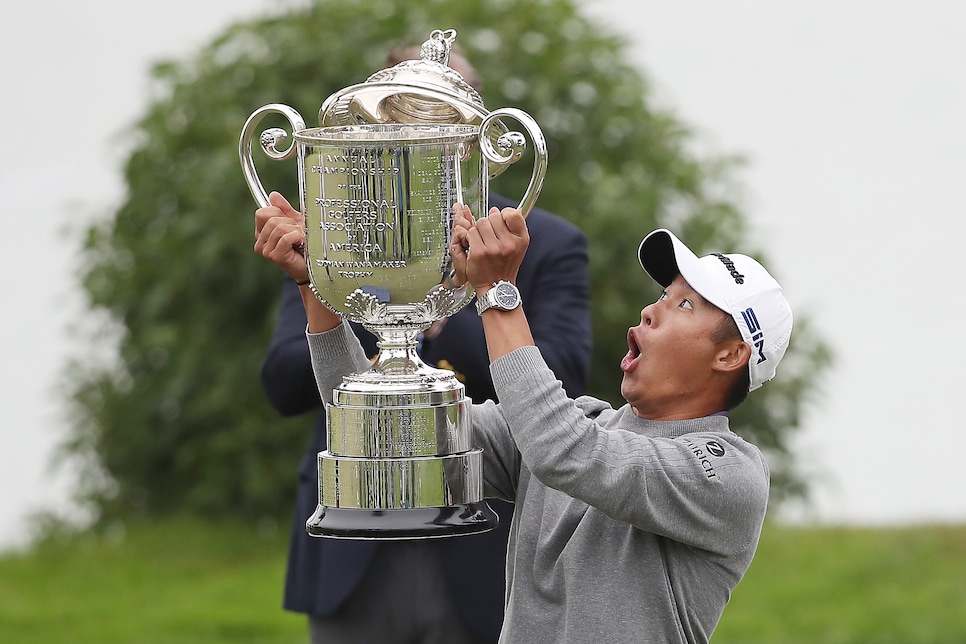 Reason to pick: The defending PGA champ is the best iron player on tour according to strokes gained/approach, hasn't missed a solo cut since October and became the only player other than Tiger Woods to win a major and a World Golf Championship before turning 25 in February. The dude is a total stud.
Cause for concern: Although we wouldn't describe him as a short hitter, Morikawa is only ranked 128th on the PGA Tour in driving distance. And there's always the important strokes gained/putting, which has him ranked even lower at 188th. In other words, there's just better value out there than taking the 24-year-old at 20 to 1.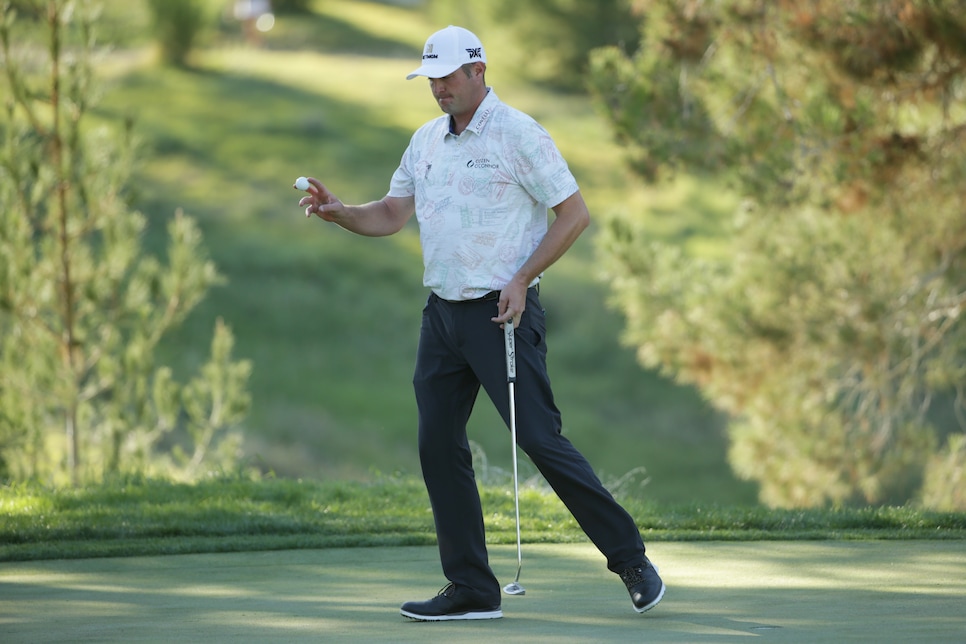 Reason to pick: Hey, we had to get one true long shot in there, and why not one of the longest hitters on tour? After all, the PGA seems to produce the most surprising winners of all the majors. Since winning his first PGA Tour title at Shadow Creek in the fall, Kokrak has added three top-10s, including a T-9 at the Players Championship. And at No. 21 in strokes gained/putting, the 35-year-old is wielding the flatstick as well as ever.
Cause for concern: In 15 career major starts, he has nothing better than a T-17 at last year's U.S. Open. But c'mon, 125 to 1? The guy is getting less respect than Brooks Koepka at a regular tour event.