Endorsement deals
PGA Championship 2021: Sergio Garcia rejoins TaylorMade. Here's what he had to say about his equipment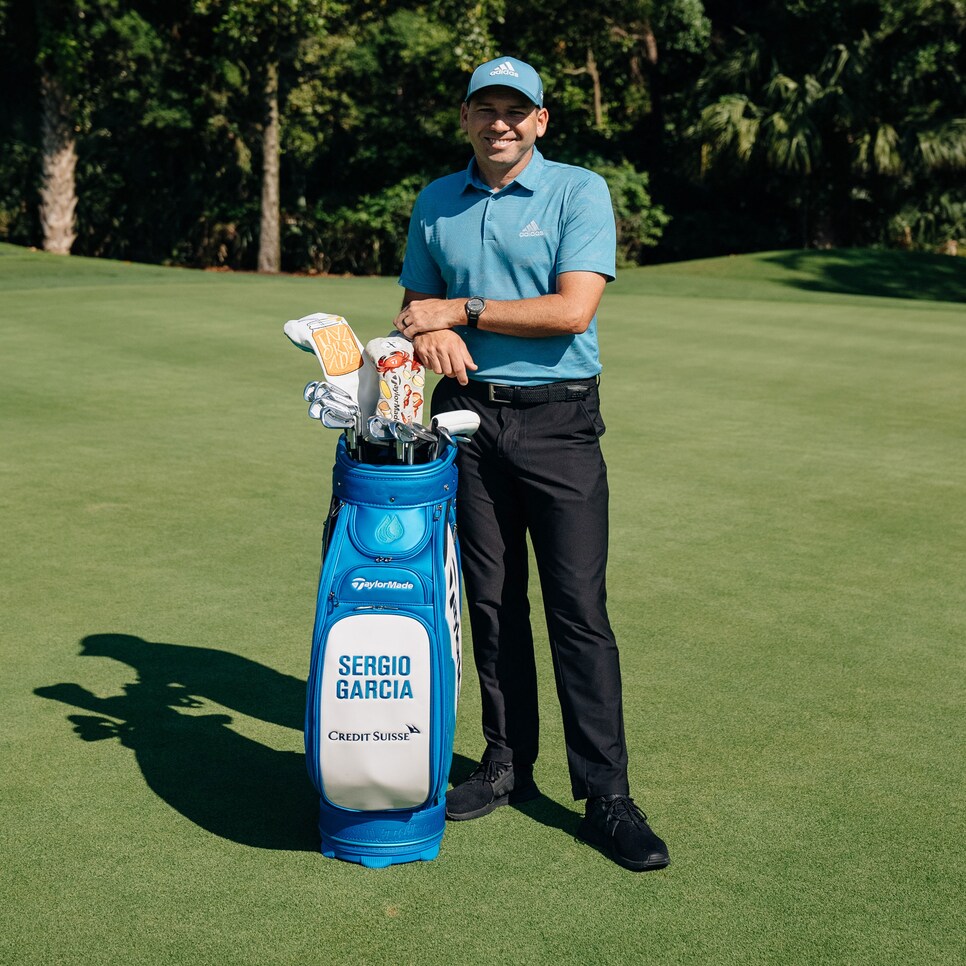 Earlier this year TaylorMade picked off a prominent equipment free agent, adding Tommy Fleetwood to its staff. Now the company has signed another one, although this time it's more of a homecoming with Sergio Garcia returning to TaylorMade after having parted ways with the company at the end of 2017.
Currently ranked 46th on the World Ranking, Garcia is the owner of 11 PGA Tour titles, including the 2017 Masters to go along with 16 European Tour victories and multiple memorable performances for Europe in the Ryder Cup. Garcia spoke with Golf Digest equipment editor E. Michael Johnson about rejoining the company, why the golf ball is such an important part of the equipment equation and his thoughts on rangefinders at the PGA Championship.
Congratulations on the homecoming with TaylorMade. What was the primary reason behind your decision to re-up with them?
It's quite simple. I'd been part of the TaylorMade family for 15 years before parting at end of 2017. It's where I've been the most comfortable and where I've had the most confidence, and it's where I played my best golf. I love the equipment but also the people that work there, so it was a simple decision.
Did you enjoy being an equipment free agent for a while, or does it create an atmosphere where maybe you have some variables you'd prefer not to have?
To be totally honest, I did enjoy a little bit of the freedom just to see what was out there and kind of pick and choose without having to give explanations to anyone. But at the same time, I found myself, even as a free agent, going back to having 10 or 12 TaylorMade clubs and the golf ball. So it made sense to talk to them and see if there was a way to get back together.
The TP5 and TP5x balls have developed a solid reputation. How big a role did the ball play in your decision to come back?
It was massive. Not only for me, but I think if you ask most tour pros, the golf ball is the biggest part of the equipment equation and makes the biggest impact in your game. Playing the right or wrong ball can make a huge impact.
How do you go about testing golf balls and what is the one box that ball has to check before you're ready to put it into play—and how long does that process usually take?
Funny enough, it doesn't take very long for me. There's always a couple of things you want. You look at the numbers and spin rates to make sure the ball is doing what you think it should be doing, but for me it's mostly feel. I've always been very much a feel player, and if I hit the golf ball and feel it should have done something and it does, then I know I'm in good shape. The problems come when I feel like I hit the shot a certain way and the ball doesn't do what I feel. That's troublesome for me. As long as what I feel and what the ball does matches up—even on the bad shots—we're good. If I feel like I hit a draw and the ball comes out straight or with a fade, I'm questioning what's going on. I want to avoid that, and this ball does that.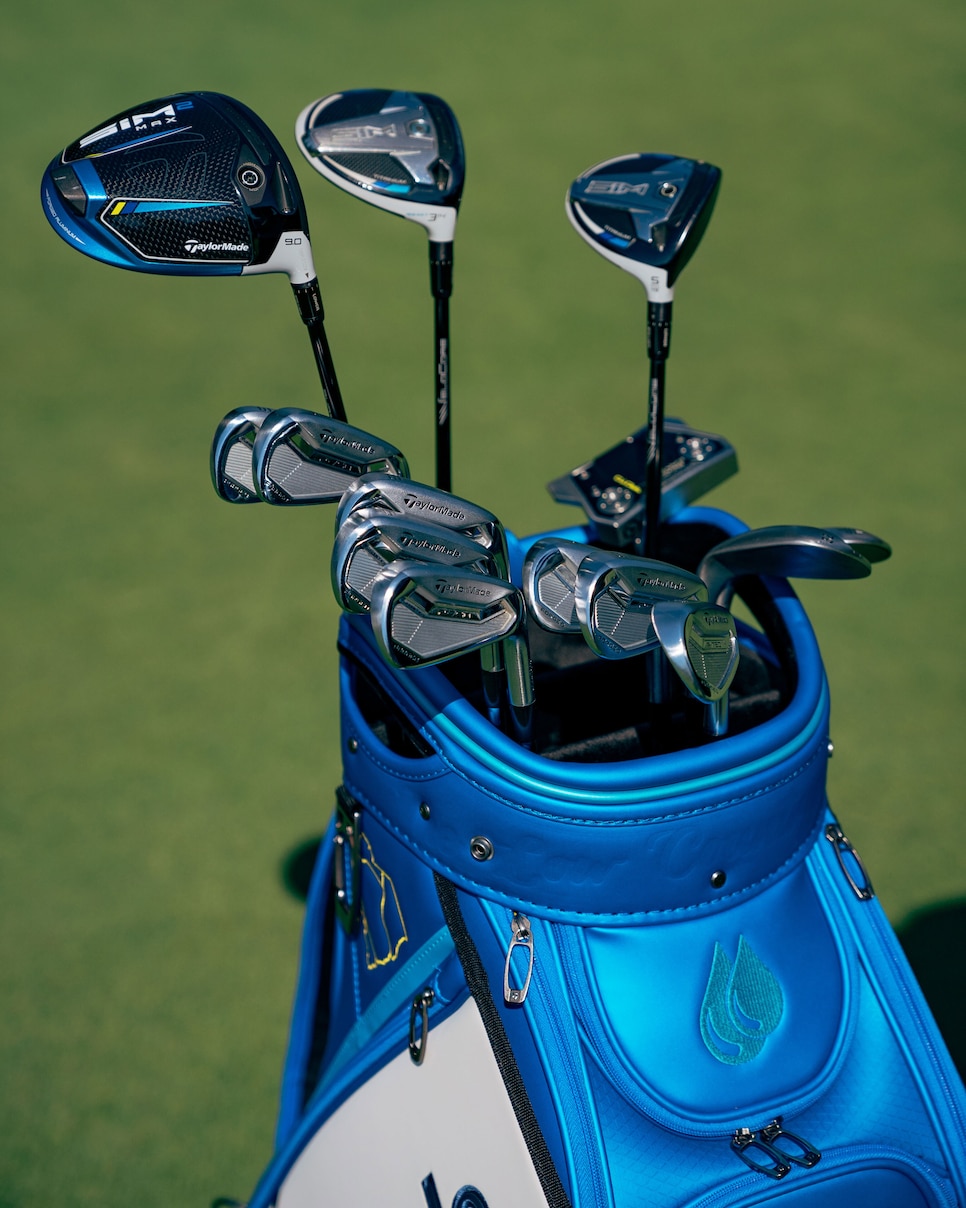 Your career dates back to wound balata golf balls and even some of the early TaylorMade balls. What's the difference in your ball-testing process today versus back then, and is it easier today because the balls are so consistent or is it more difficult because the differences are so slight?
It's different from back then. You had to swing differently than you do now to be able to get the most out of the ball. I'm swinging up a lot more than I used to. The way I grew up swinging with the wound ball was more down. If you went up the ball would balloon into the wind. The balls are more consistent now, but you have to swing the right way to get the most out of the ball and the equipment and that's not always easy if you learn how to play the game one way and then have to switch it around. Once you start swinging that way, it's probably easier to find the ball that works best for you.
You're currently using the SIM woods—any plans to test the SIM2s and might those find their way into the bag anytime soon?
I played with them at the beginning of the year a little bit and got some last week, which I've done some work with. I'll keep working on it. I have a couple of SIM2 Max woods but want to make sure I get in some good work with the TaylorMade tour reps to make sure they're properly dialed in. Once we get there, it'll go in play. I've always been quite easy about those things and as soon as something feels good, I'm not afraid to put it in play.
I see that you still counterweight your full swing clubs—30 grams in the woods and 20 grams in the irons—which is something you have done for some time. What does that counterweight provide you?
I've been doing this since 2005 or something like that. The way my swing is, I have quite a bit of lag, which is great because it provides me a lot of power and smoothness in the swing. But if you're not careful, the ball can spin too much. I like heavy clubs. But if the club gets too head heavy, I tend to lose it a little behind me because of the lag and it's difficult to get the club in front of me to hit proper shots. What we found was that by counterbalancing the clubs, the clubs are still heavy, but the swingweight is lighter [Editor's note: According to TaylorMade, Garcia's clubs start at a D-4 swingweight but move to C-7 after being counterbalanced]. That makes it easier to get the clubhead in front of me because the club is more balanced and not so head heavy.
Over the years you've gone back and forth between blades and irons with a bit of a muscle cavity and you have TaylorMade P750 irons in the bag now. What do you look for in an iron?
There's a couple of things. I don't like thick irons. So the topline and leading edge need to be thin looking. I usually also don't go with big cavity-backs. The P750s just have a little bit. I feel like I struggle to be consistent with my spin with a big cavity-back iron. Usually with them I spin them too much and struggle into the wind. The P750s aren't blades, but they play like them, which is a good combination for me.
They're allowing range finders this week at the PGA. What are your thoughts on that, and will you and your caddie be using one?
I haven't thought about it much and have to talk to [caddie] Glen [Murray] about it and see if we will or not. Whatever you can do to make the game quicker and more enjoyable is a positive. It doesn't bother me a bit if we use it or not. We have our yardage books and even if we use the range finder this week, we need to know the carry over the bunker and things like that. We still need those numbers and those are difficult to get with a range finder.
What's the last golf club you spent your own money on?
That's a good question. It's been a while. As a young amateur I remember the first TaylorMade driver that was metal and it had the little dots on the back—the TaylorMade Tour Preferred Burner Plus. I bought one of those, and I remember being very, very excited about it. My dad was a head pro, so he gave me clubs growing up, and I didn't have to pay for them. But I remember that being the last one, so it's been a while.
How important to you is it to make the Ryder Cup team?
It's very important. For me it's the No. 1 goal. We have three majors to go and those also are very important, but I know if I play well in the majors, I'll have a good chance of being on the Ryder Cup team. It's definitely something I really want to be a part of.
What's in Sergio Garcia's bag at the 2021 PGA Championship
Driver: TaylorMade SIM2 Max, 9 degrees
3-wood: TaylorMade SIM Rocket, 14.5 degrees
5-wood: TaylorMade SIM, 19 degrees
Irons (3-PW): TaylorMade P750
Wedges: Titleist Vokey SM8 (52 degrees); Titleist Vokey WedgeWorks proto (58 degrees)
Putter: Scotty Cameron by Titleist Phantom 11.5