Equipment
PGA Championship 2021: Why Jordan Spieth changed golf balls the week before a major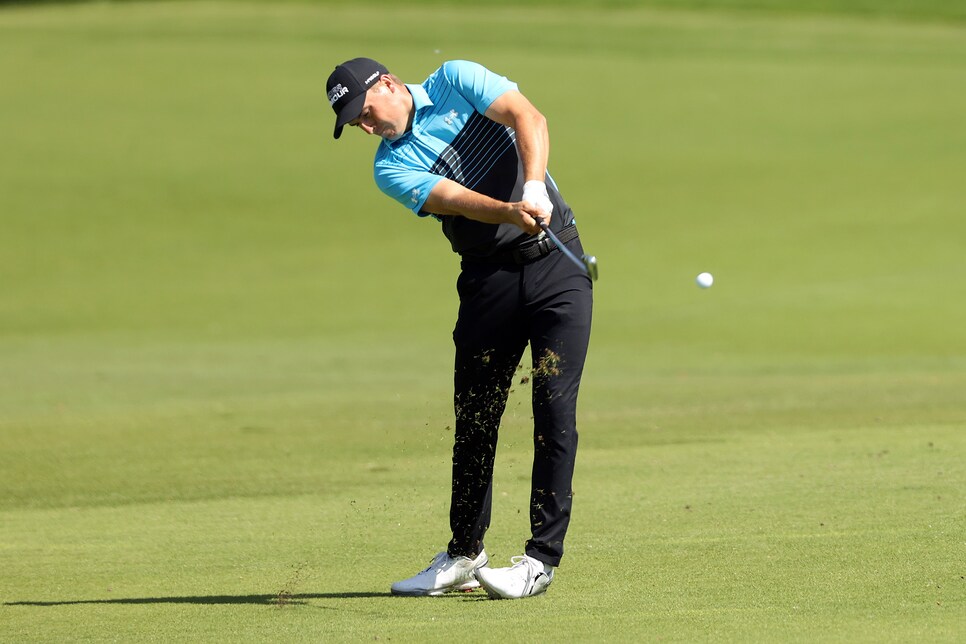 Week in and week out, the equipment scene shifts on the PGA Tour. At the AT&T Nelson outside of Dallas, that meant a timely putter switch for winner K.H. Lee and a well-thought-out golf-ball change for Jordan Spieth.
Spieth opts for latest Pro V1x
The major championship stretch of the schedule normally wouldn't make for a good time to make a golf ball switch, but Jordan Spieth took the time between the Masters and the AT&T Byron Nelson to test the 2021 version of Titleist's Pro V1x ball and made the change at TPC Craig Ranch.
Spieth, who has played a Pro V1x for his entire professional career, had been using the 2017 version, however he noticed the 2021 model provided more spin around the greens. With the irons he was launching it higher without added spin. "It's a little higher window, but it just looks like it's screaming through the air," Spieth told Titleist. "And then from the 7-iron on down, I didn't see much difference in the full shots, just like I said, more action around the greens."
Having more peak height with a little bit faster ball speed in the longer clubs helped Spieth fill his yardage gaps a little bit better. "Being able to tee off and all you do is change the ball and it's actually in a similar window that's going 3-4 yards further, that's nice," he said. "And then when I get to the scoring-range clubs, I feel like if anything, I just have the ability to hit an even softer shot if I want to. When you get into some trouble with some windy, tough golf courses, and you've got to hit these shots to short-sided hole locations. To be able to have that extra spin around the greens will be really nice."
As for testing, Spieth's final sanity check came during three days of hitting balls in different conditions into the wind, downwind as well as testing on a nice day. Spieth also hit plenty of shots around the greens to get comfortable with that feel. "If you can get a little more spin, that's only going to make things better," he said. "But really in those kind of three-quarter wedge shots, a lot of different kind of wedge control shots with the scoring clubs, I was looking at how different does it feel? Am I getting any that are problematic? I like to play my wedges lower. And so just having a little bit of that extra spin I think is going to make it even more consistent."
Lee's magic wand on the greens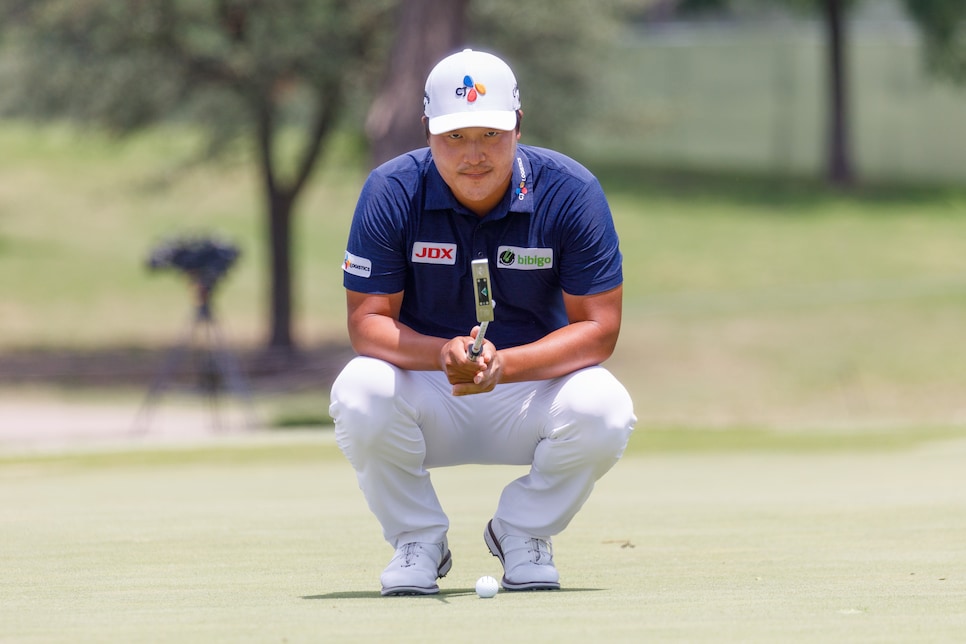 K.H. Lee came to the AT&T Byron Nelson mired in a stretch of poor putting, as witnessed by his rank of 178th on tour in strokes gained/putting, losing more than a third of a stroke each round on the greens.
Lee talked after his win about how he picked up momentum entering the week with a new putter, opting for an Odyssey Toulon San Diego blade model. The putter features a milled face with a small groove inside each pattern to enhance roll.
The results were immediate and significant. Lee rolled in 28 birdie putts while ranking fifth in putts per green in regulation as well as eighth in strokes gained/putting, not to mention first on the leader board.
Find the right club for your game with our new Hot List interactive: