Not only does Mickelson still move it with 120 miles per hour of clubhead speed—his drive on 18 Saturday went 347 yards—he has played 30 years on tour virtually injury-free. He has never suffered the knee and back injuries big and small that have become a standard part of younger players' medical files. His short game and putting even resemble their younger selves.
What has made Mickelson this literal and figurative outlier? A rare combination of physical and mental traits—spiked with a double shot of competitiveness. "It starts with a long, unrestricted swing—which is what I think has helped him play so long without injury," says Golf Digest Teaching Professional Mark Blackburn. "But almost more important than that has been his enthusiasm and positivity. He's so resilient to the 'failure' of all those second place finishes that he clearly has figured out how to spin them as positives in his mind so they don't hold him back. That is a powerful superpower."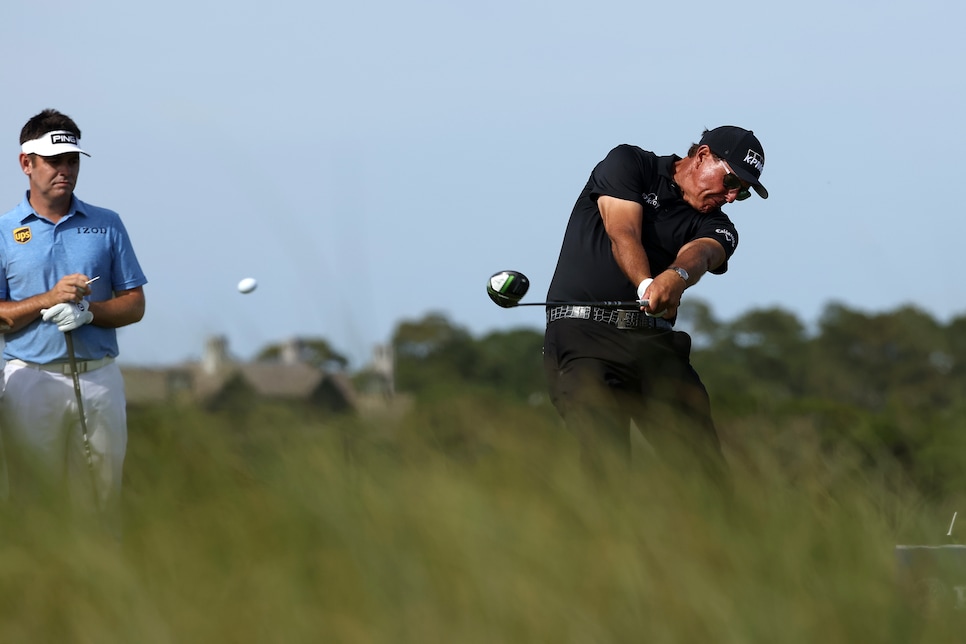 It also doesn't hurt that Mickelson—even at 50–has elite hand-eye coordination that lets him use an unorthodox and timing-dependent swing action to great effect. He is occasionally wild off the tee, but that's no more or less true than it was in 2000. "I compare him to a player like Michael Jordan," says top Michigan teacher Jason Guss. "Jordan was never content to just have a dominant game around the rim. He added a jump shot and was just as devastating when he wasn't the same around the rim. Phil saw that every young player was coming in with huge speed, and he reinvented his game and body and ramped up his speed to stay relevant."

"Phil Mickelson" things have always been equal parts triumph and tragedy because he is fearless about going for his shot—a part of his almost pathological competitiveness and desire to dominate an opponent. "Usually when you get to your late 40s and early 50s, you're either super rich and checked out, burned out or hurt," says Guss. "Phil is almost a unicorn in that he never checks out or burns out, is still motivated every week to beat your brains in, and is still in fantastic shape. He went out on the Champions Tour and loved taking their money as much as he clearly is enjoying this week. And are you really going to intimidate a guy who played his entire career against peak Tiger Woods? Brooks Koepka is great, but that's not the same."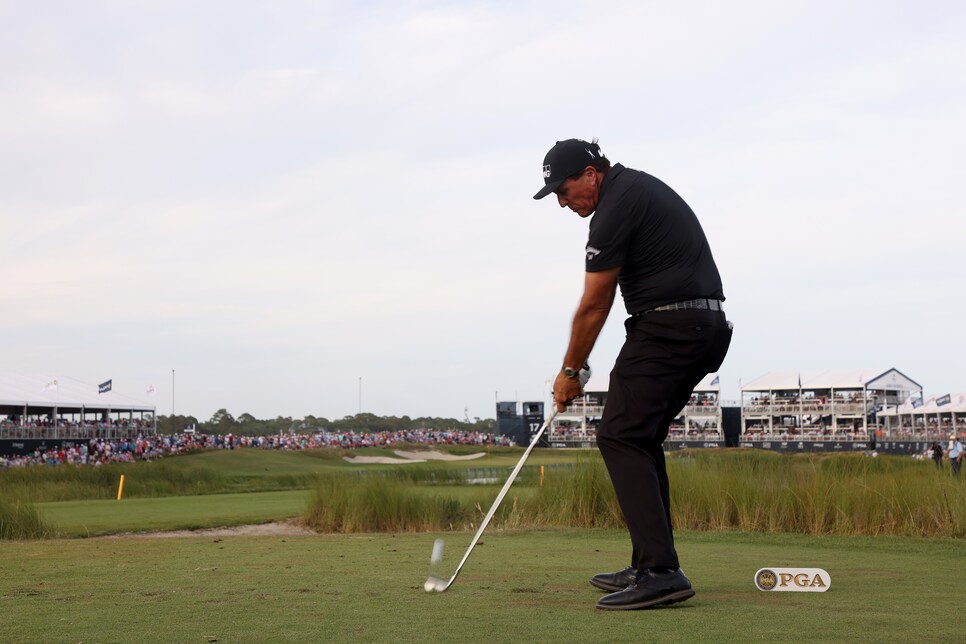 Genetics, drive, hours and hours of gym time and hundreds of thousands of dollars in hyperbaric chambers, infrared beds and other anti-inflammatory trinkets have helped make Mickelson a factor as a "mature" player. But even if you have none of those advantages, you can chip off a small piece of what he does and start your own mid-career evolution. "If you can get away from concepts that are 'compact' or 'restricted' in your swing, you have a much better chance at longevity," says Blackburn. "You're better off copying Kyle Berkshire than Jason Dufner, for example."
You also need to be resilient when it comes to your short game skill development. Improving technique (and expanding the number of shots you know how to hit) will blunt the inevitable decay every player experiences in fine motor skill that starts in the 40s.
"Of course," says Blackburn, "it will also help you if you're one of the greatest players of all time."