Lefty's Secret Weapons
PGA Championship 2021: The story behind the special club Phil Mickelson is using at Kiawah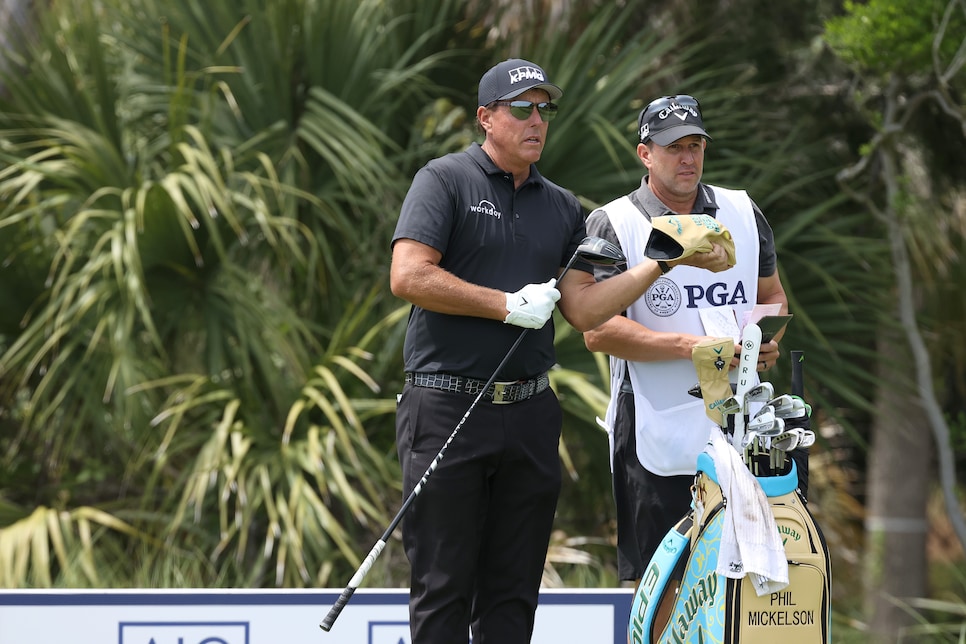 Perhaps the PGA Tour's most inveterate tinkerer of equipment, Lefty loves to bring something special out for the majors and has done so again at Kiawah Island, particularly at the long end of the bag. Mickelson has a new driver in the bag at the Ocean Course, a Callaway Epic Speed driver with 6 degrees of loft that has an actual finished loft of 5.5 degrees with a Fujikura Ventus Black 6TX shaft. According to Callaway, Mickelson liked the ball speeds and consistent spin rates he was seeing with the new driver, so he replaced the Callaway Mavrik driver that had been in the bag.
According to Callaway PGA Tour rep Jacob Davidson, the Epic Speed head has a lower center of gravity that also helps Mickelson keep the spin rate down when he hits his preferred cut off the tee. On a course where wind can be a big factor, keeping spin down is important on any shot with curve on it—to help avoid the bend from beginning too much.
The CBS announce team also seems to be on to Mickelson's "2-wood," which isn't really a 2-wood at all, but a second driver of sorts that Mickelson first put in play at this year's Farmers Insurance Open. And he has used it on and off since. Despite Mickelson's best efforts to hide any identifying marks on the club, the bat is a TaylorMade Original One Mini driver with a Fujikura Ventus Black 7x shaft. The Original One Mini was designed for control over standard drivers and 3-woods. Its 43.75-inch shaft (more than an inch shorter than many drivers) and 275 cubic-centimeter head (about 40 percent smaller than a normal driver) feels more comfortable for some players. The club also has a "speed pocket" slot in the sole to assist shots hit low.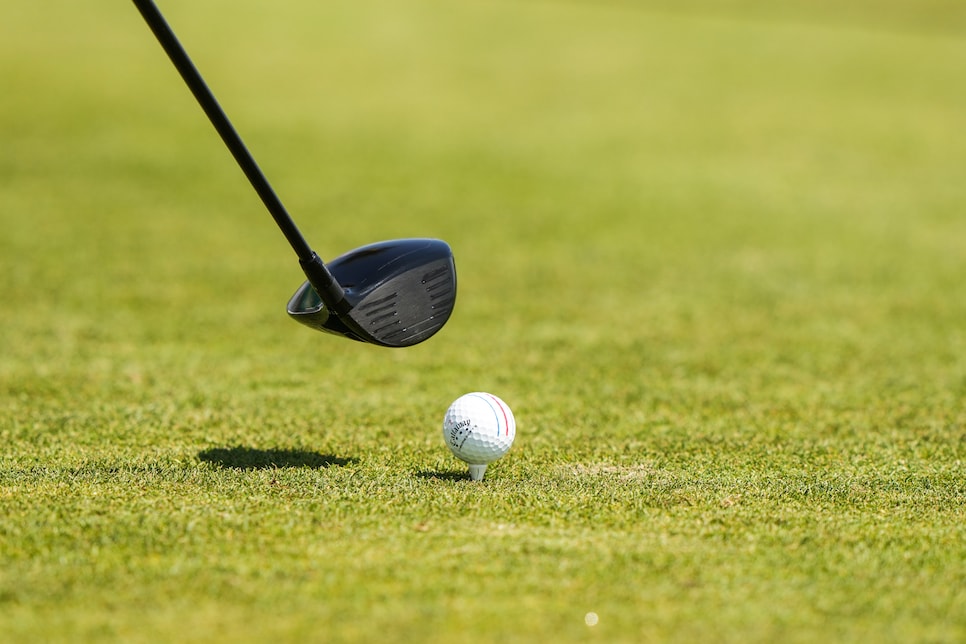 Darren Carroll/PGA of America
"This is a club for a player who wants something more forgiving and easier to hit off the tee than a 3-wood, but something you can still potentially hit off the deck when you need to," Tomo Bystedt, TaylorMade's senior director of product creation for metalwoods, told Golf Digest when the club debuted in 2019. He noted that the Original One Mini driver has a moment of inertia (forgiveness on off-center hits) that measures more than a third higher than a typical 3-wood and close to what some oversize drivers were not that long ago. "Compared to driver off the deck this is going to be a lot easier to do."
Also, although the CBS broadcasters have noted that Lefty is using a 1-iron, he, in fact, is not. Mickelson's long irons are Callaway X Forged UT 3- through 5-irons, utility irons that can be mistaken for a 1-iron, however Golf Digest has confirmed through Callaway and Mickelson's swing coach, Andrew Getson, that there has not been a mid-tournament addition to the bag. [UPDATE: Mickelson did indeed make a late change prior to the tournament and put in a 16-degree Callaway X Forged UT with a Mitsubishi MMT 105TX shaft]
After Friday's second round, Mickelson noted the utility of both of his drivers. "I have been using it [the Mini One] a reasonable amount," he said. "Certainly, on holes like 1 and 3 and holes that I want to keep it down and don't have a lot of forced carry. But into the wind on the holes coming back, like 15, 16 and 18, I've had to use driver because I need a little bit more carry out of it. [But] it's a nice club for me to have when I feel a little bit uncomfortable because I can get it on the ground quicker and the miss isn't too bad."
At a place like the Ocean Course during the PGA Championship, that sounds pretty useful indeed.
Here's a look at all the clubs in Phil Mickelson's bag at the 2021 PGA Championship
Ball: Callaway Chrome Soft X Triple Track
Putter: Odyssey PM prototype
Find the right club for your game with our new Hot List interactive: