Instruction
Our best wind tips to help you hit piercing shots like the pros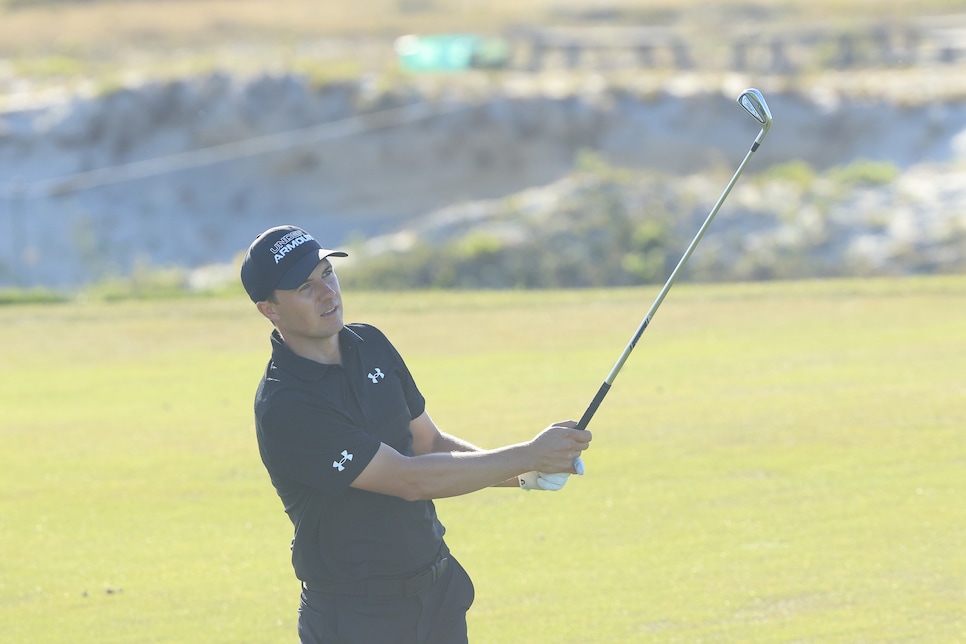 We went into the vault and found four of our best wind tips from golf's top instructors: Butch Harmon, Jim McLean and Sean Foley. Try these the next time you have to navigate heavy winds out on the course.
Why swinging harder can really hurt your game
You've likely heard the old adage of swinging easy when it's breezy, but Butch Harmon explains why you have to keep it in mind."Fast swings create more backspin and send the ball higher," Harmon explains.
So yes, the fundamentals of wind play are keeping the ball low, neutralizing your conditions and swinging easy. It's always smart to club up and swing at 75 percent.
Position the ball a little further back in your stance, no more than an inch, and bend your knees a little more to give yourself a stable base. Hitting down on it is also essential to hitting it solid through the wind. Harmon says to imagine that you're trapping the ball against the ground.
Lastly, "wind in your face will exaggerate any curve," Harmon explains, "If you play a draw or fade, give the ball more room to turn."
Some pre-round research goes a long way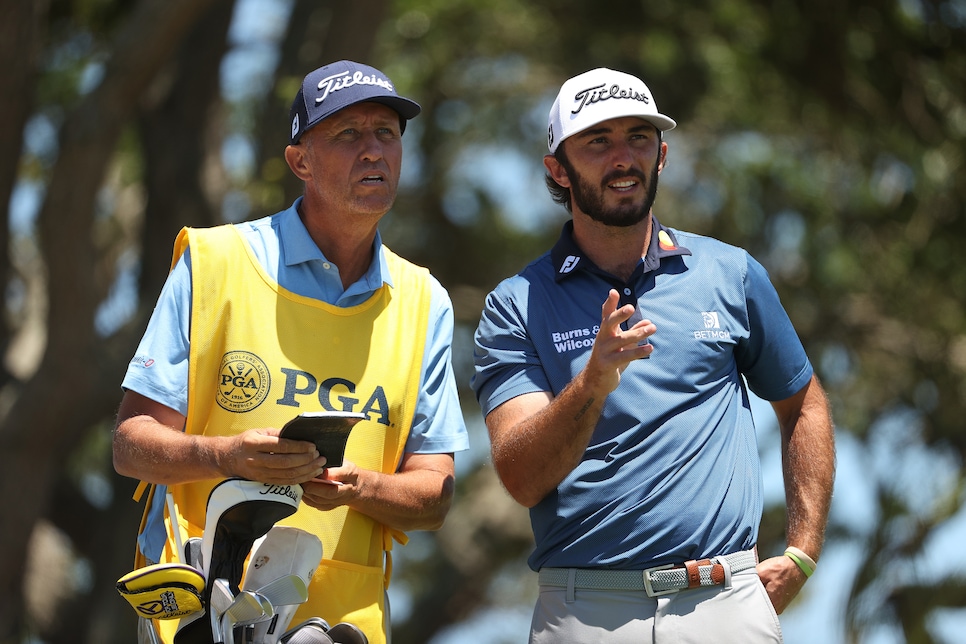 "One of the things I find interesting on the PGA Tour is how astute players and caddies are about the wind direction for the day and where the wind is at the present moment," Foley says.
He explains that when most tour players and their caddies get to the range, they immediately check their weather app to see how strong the wind is and what direction it's coming from.
They will also utilize a compass on the range to have a more accurate understanding of the wind direction. This might sound excessive, especially for a casual round, but "the reason that's so important is because the force of the wind has such a great effect on the ball," Foley explains, "You're really helping yourself and your score if you know where it is at all times."
Know how to work with the wind
They call it a "helping wind," but if you don't know what to do when the wind is with you, it could actually be hurting your game.
"The ball often reacts counter to what you might expect," Foley explains, "Unless you hit a shot on a fairly high trajectory, it won't ride the wind. Instead, it will get knocked down because of a reduction in backspin, and the expected distance gains won't materialize."
So how can you ensure helping winds actually help? Foley's fix is simple. Play the ball further forward and let your spine slightly tilt away from the target.
He explains that while your front shoulder will be higher than your back shoulder, you should try to maintain weight in your front foot so you can shift toward your target on the downswing.
"To hit it higher, a good swing thought is: Stay behind the ball," Foley says.
A cheat sheet for slicers
If you struggle with slicing your drives, listen up! When the wind is working in the direction of your shot pattern, you might think that aiming in the opposite direction is your best bet, but it's not.
"When slicers try to swing to the left, they cut across the ball, making it all the harder to square the face," McLean explains, "The result is even worse: a massive slice."
Instead, try McLean's three-step checklist to settle your nerves and add some control to your tee shots when you're facing a strong left-to-right wind. "First, make a few waist-high practice swings," McLean says, "That will round out your swing shape, promoting a better release, and help you square the face at impact."
Next, you'll start with your clubhead in front of the ball, place your hands on the club, then, without adjusting your grip, move your club behind the ball. This will strengthen your grip and close the face slightly. Lastly, McLean suggests grabbing a 3-wood instead of your driver.
"The shorter 3-wood is easier to hit," he explains, "and much easier to draw into a crosswind."