Party Hard
British Open 2022: Let's rank the hardest party nights the claret jug has (probably) ever had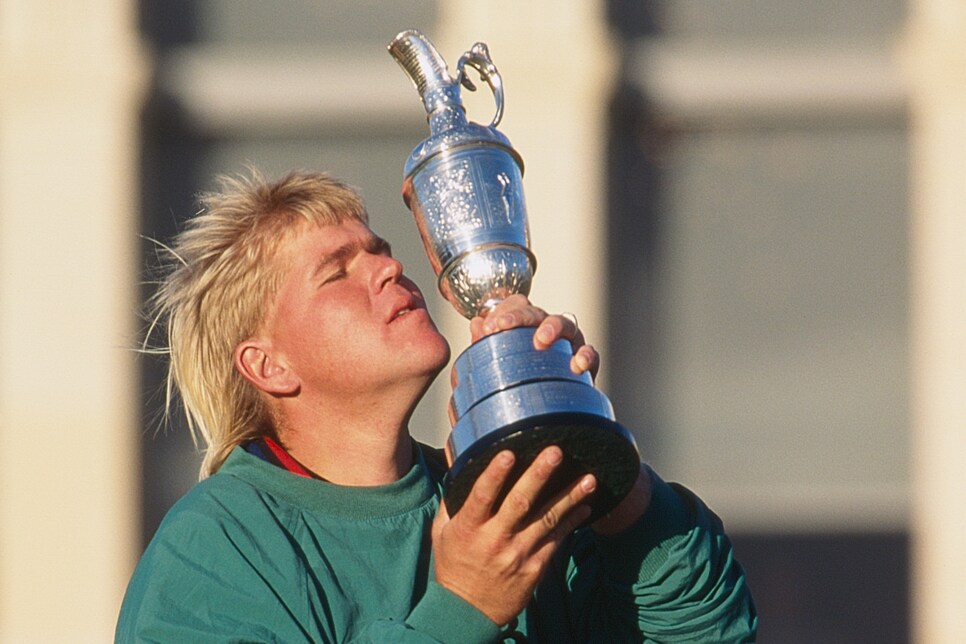 The claret jug—the oldest trophy in golf, a cherished relic, a hallowed heirloom, etched not just with names, but history itself. But did you know the claret jug is also the oldest trophy in partying as well? As synonymous as the silver chalice is with golf, it is just as synonymous with putting a lampshade on your head and belting out "We Are the Champions" from atop the bar. But who partied the hardest? Who deserves the title of Champion Drinker of the Year for all eternity? We may never know the real answer—they didn't have TikTok in 1873—but that won't stop us from making and educated guess or two …
1. John Daly - 1995 (The Old Course at St. Andrews)
In 1995, the only social media we had was email, so if you want to know how a mulleted John Daly fresh out of rehab celebrated his comeback major at The Home of Golf, you'll just have to use your imagination. In the long run, that's probably for the best.
2. Shane Lowry - 2019 (Royal Portrush)
An Irishman celebrating his first major victory in Ireland? To this day the claret jug is still queasy at the sight of a Guinness.
3. Phil Mickelson - 2013 (Muirfield)
Leather jackets, karate kicks, [censored], [redacted]. From the stories we've heard about Phil lately, let's just be glad he didn't lose the claret jug at the roulette table.
4. Johnny Miller - Royal Birkdale (1976)
Bell bottoms. Disco. Cocaine. The '70s were a wild time to be alive, and you know ol' Johnny hit the dance floor after winning his first (and only) Open Championship in the year of our lord 1976.
5. Cameron Smith - 2022 (The Old Course at St. Andrews)
No need to speculate here. The mustachioed, mulleted Aussie confirmed his intentions after his red-hot, come-from-behind win at St. Andrews, telling reporters he planned to "find out how many beers" the claret jug could hold. Cheers mate. Maybe the dingo ate your edible.
6. Lee Trevino - Royal Birkdale (1971)
Oh to be a fly on this wall, if only for the soundbites. Trevino has a hell of a golfer, but he was an even better talker.
7. Darren Clarke - 2011 (Royal St. George's)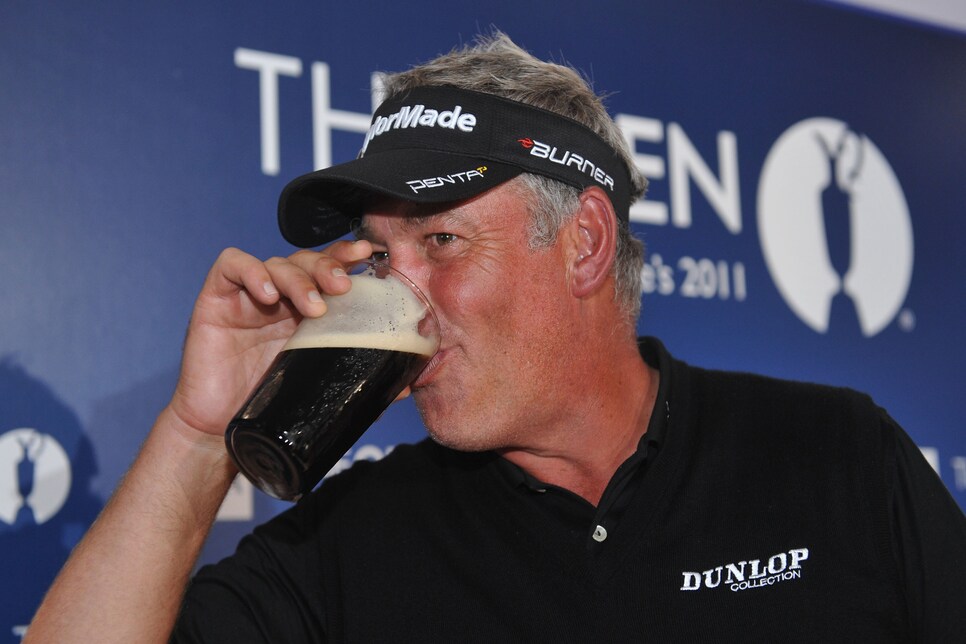 Like Lowry, Darren Clarke enjoys a proper pint or twelve, and lucky for him, the claret jug holds a few. The only problem? Clarke was 42 at the time of his only Open title. That hangover must have hit like a silverback gorilla.
8. Ben Curtis - 2003 (Royal St. George's)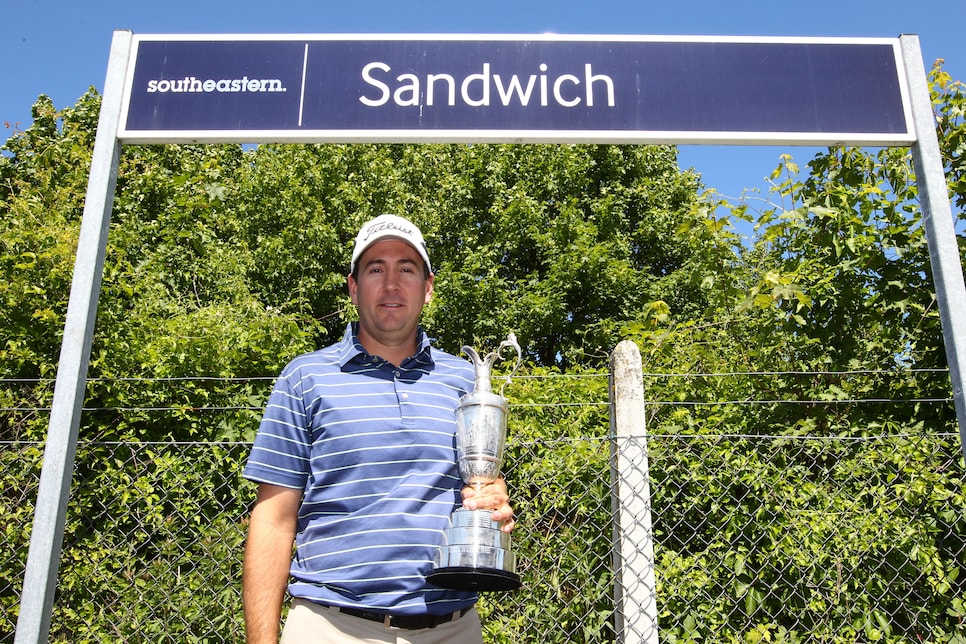 9. Sam Snead - The Old Course at St. Andrews (1946)
They didn't call him "Slammin' Sammy" for nothing. Perched atop the golf world a year removed from World War II—in which Snead served—we'd hazard a guess he slammed back a few cold ones after this V-Day.
10. Nick Faldo - 1990 (The Old Course at St. Andrews)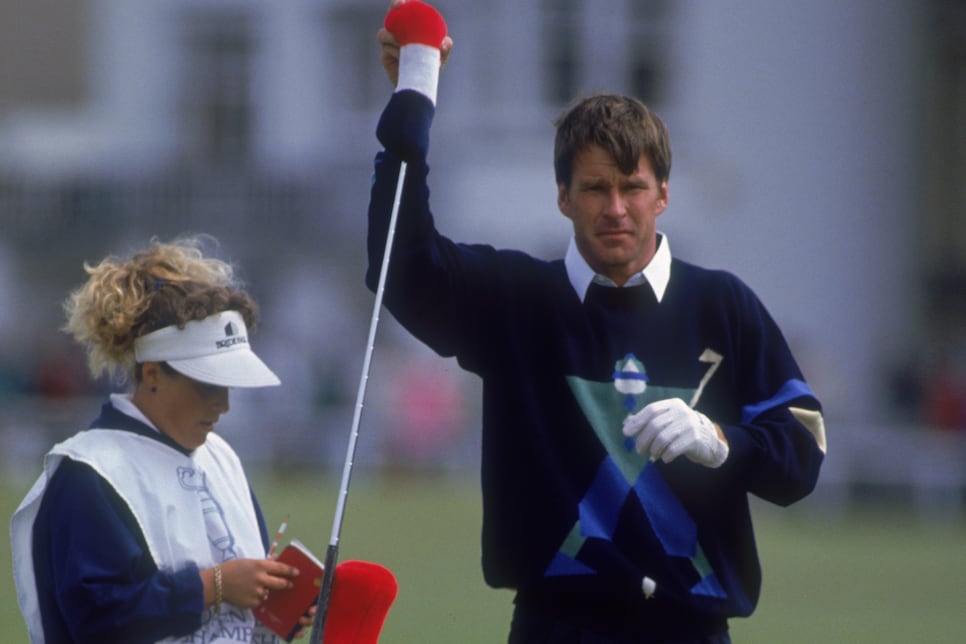 Still the last Englishman to win the Open, you better bet Sir Nick made the most of it in St. Andrews in 1990. How are we so sure? No sober person would have the guts to rock this sweater in public.
11. Greg Norman - Turnberry (1986)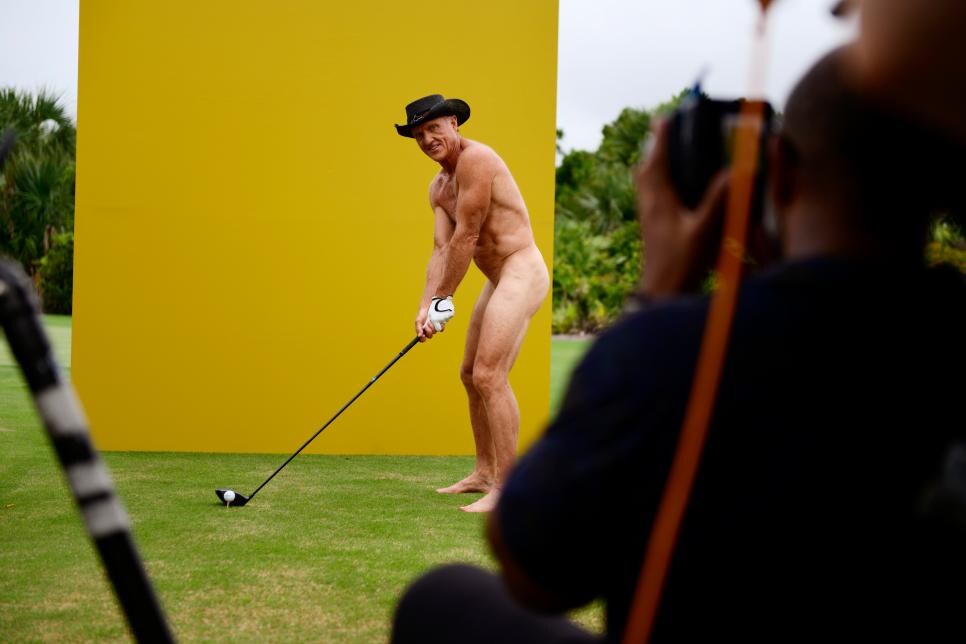 Though Norman has become golf's de-facto Dr. Evil, in 1986 he was just a young Aussie with a badass nickname and a Crocodile Dundee hat. Safe to say a more than a few Fosters were had.
12. Hugh Kirklady - The Old at St. Andrews (1891)
Honestly we have no idea, but with a name like Hugh Kirklady, you have to be a party god.
13. Arnold Palmer - Royal Birkdale (1961)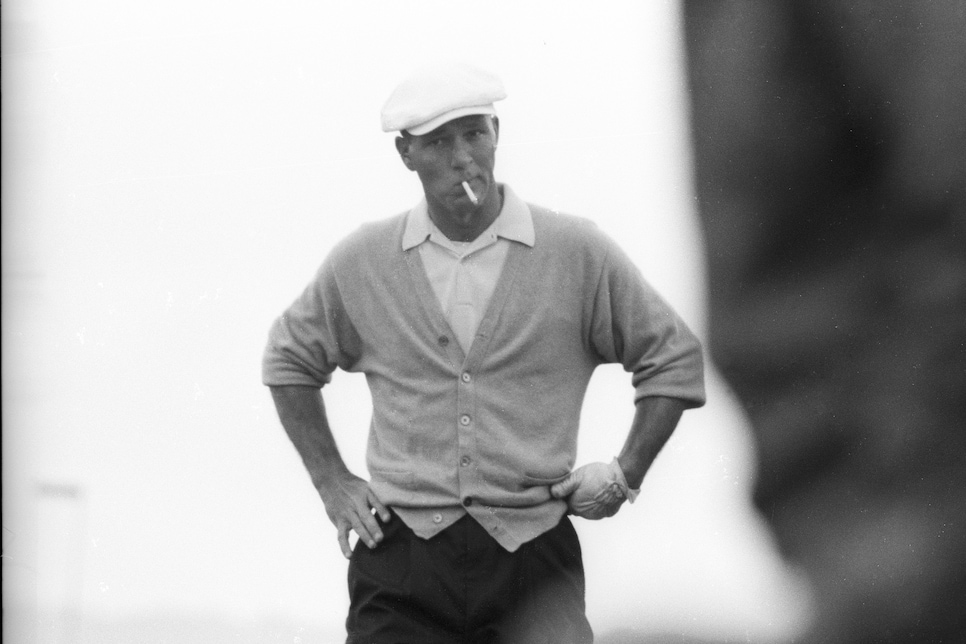 We're gonna go out on a limb and guess that more than ice tea and lemonade were served from the claret jug in 1961 when Arnie won the first of his back-to-back Open titles.
14. Tom Kidd - The Old Course at St. Andrews (1873)
Tom Kidd won the very first claret jug way back in 1873. He certainly wasn't chugging Bud Light out of that sucker, but the tradition had to start somewhere …