Surprise, Surprise
Max Homa's hilarious story confirms that most fans at the Waste Management don't care about golf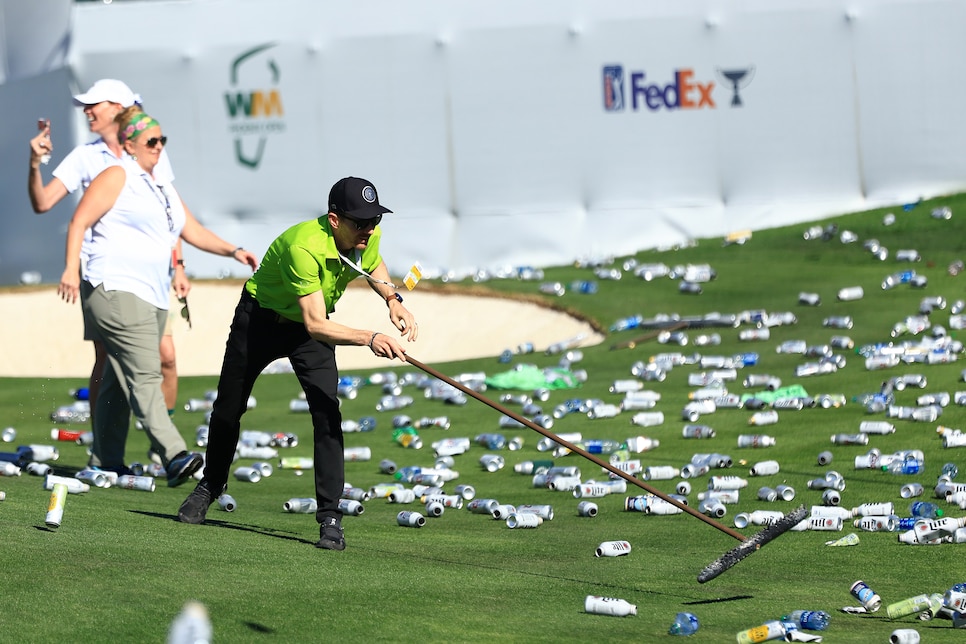 The biggest party of the year just so happens to be in the middle of a golf tournament. We've long known that about the Waste Management Phoenix Open, where drunken wobblers, Borat impersonators, and beer showers are as much of the show at TPC Scottsdale as the golfers themselves.
This year's rowdiest PGA Tour stop even featured a streaker, whose escapades earned him a trip to jail—but not before he also drew the loudest ovation of the week. Sorry, Scottie Scheffler. Maybe next time show a little skin when you win.
But perhaps nothing sums up the overall lack of interest in the actual golf going on from the hundreds of thousands of people in attendance than this hilarious tale from Max Homa. Apparently, the popular pro had his own brush with the crowd, and, well, we'll let him tell it as he did on Barstool's "Bussin With The Boys" Show (WARNING: Contains some NSFW language):
What a story. Obviously, these "two attractice women" had no clue who Max Homa is, and we can see that despite him being a true man of the people in those parts. As good as Max has been the past two years, it's not like he's Tiger Woods. But still, you'd think they'd realize he was in the middle of playing a golf tournament if he's walking around dressed like a golfer and with a freaking caddie carrying around his bag.
"And I was like, 'what the f--- are we doing?" Homa says in the clip. "Like, I'm working. Like, you're here because there's a golf tournament, but most of the people don't even, like, that's not even part of it."
Anyway, we love the Waste Management—and so do most of the players. Just please stay out of their way if you plan on going next year. They have a job to do.