Pitcher Perfect
This tour pro continued his tradition of tossing beer money to fans at the WM Phoenix Open this weekend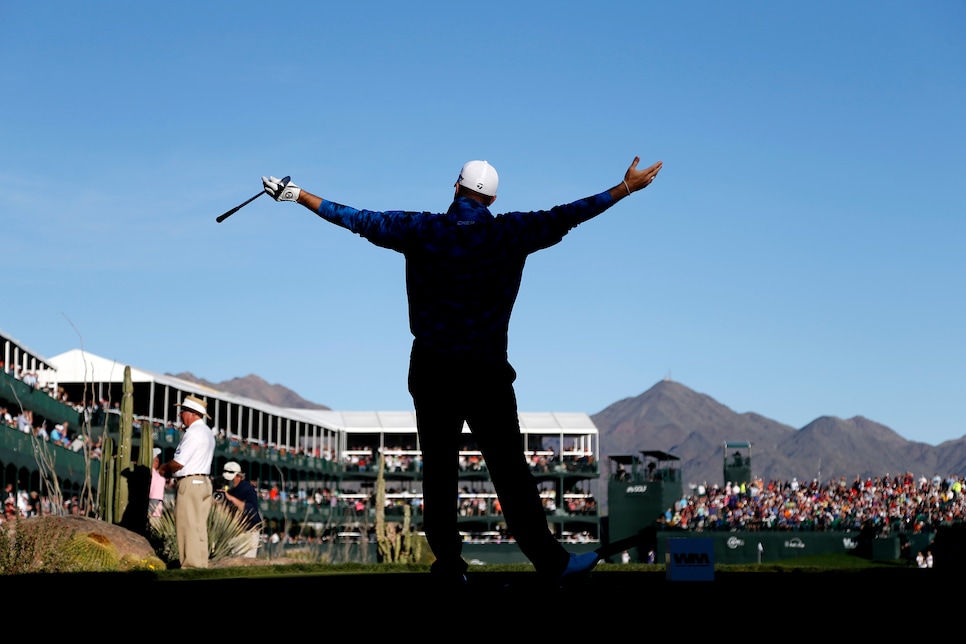 Ryan Palmer acknowledges the crowd on the 16th hole during the second round of the Waste Management Phoenix Open in 2016
Christian Petersen
Always play to your audience.
With the Waste Management crowd energized (to say the least) and ravenous to cheer or jeer, it's always in a tour pro's best interest to get on TPC Scottsdale's good side as early as possible. Rookies and younger PGA stars could learn a thing or two from WM Phoenix Open veteran Ryan Palmer, who has learned how to tame the beast in the most ingenious of ways.
The 46-year-old is a veteran on the PGA Tour for a reason, and Maximus-esque "Are you not entertained?" stunts like these will always keep you in the fans' good graces.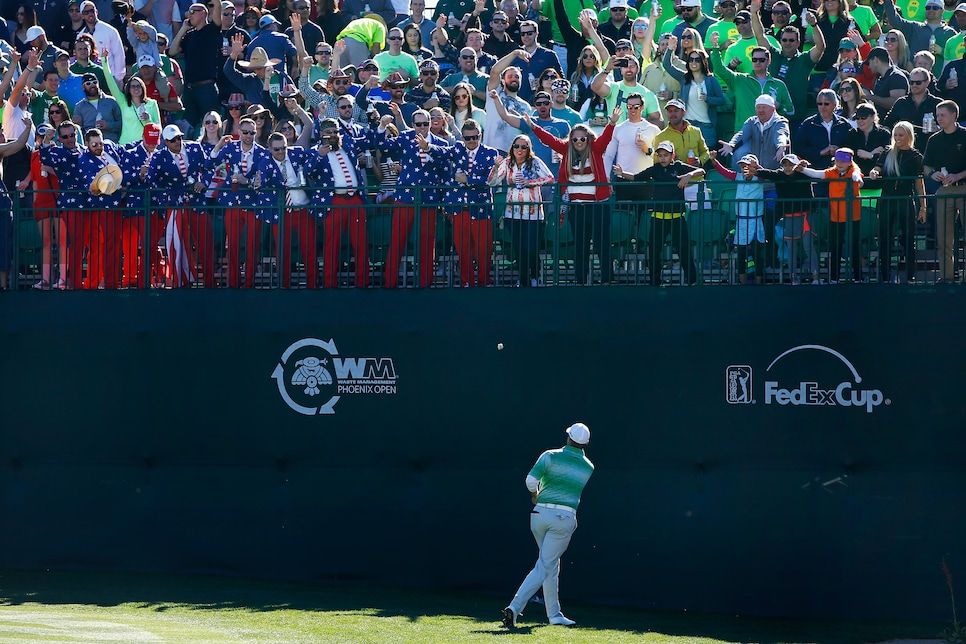 Ryan Palmer throws golf balls wrapped in money to fans which reads "Buy a beer on me" on the 16th hole during the third round of the Waste Management Phoenix Open in 2016.
Scott Halleran
Wrapping golf balls in cold, hard cash and tossing them into the public has been an ongoing tradition for Palmer since 2015 at TPC Scottsdale. He initially started by pitching $20 bills to fans, but the wind made that quite difficult, so a golf ball as an anchor was added in. $10 isn't what it used to be thanks to inflation, but every little bit counts when it comes to inebriation.