Tour Life
Max Homa gives his wife a firm handshake, might be the most locked-in golfer on the planet
Maybe it's the fact that the one-on-one aspect of match play brings out a little more intensity. After all, who could forget Keegan Bradley and Miguel Angel Jimenez nearly coming to blows at this event in 2015? Maybe it's the fact that this is the last match play event on the PGA Tour calendar for the foreseeable future. Or maybe it's the fact that Max looks like someone who has been made an honorary sheriff's deputy in these parts: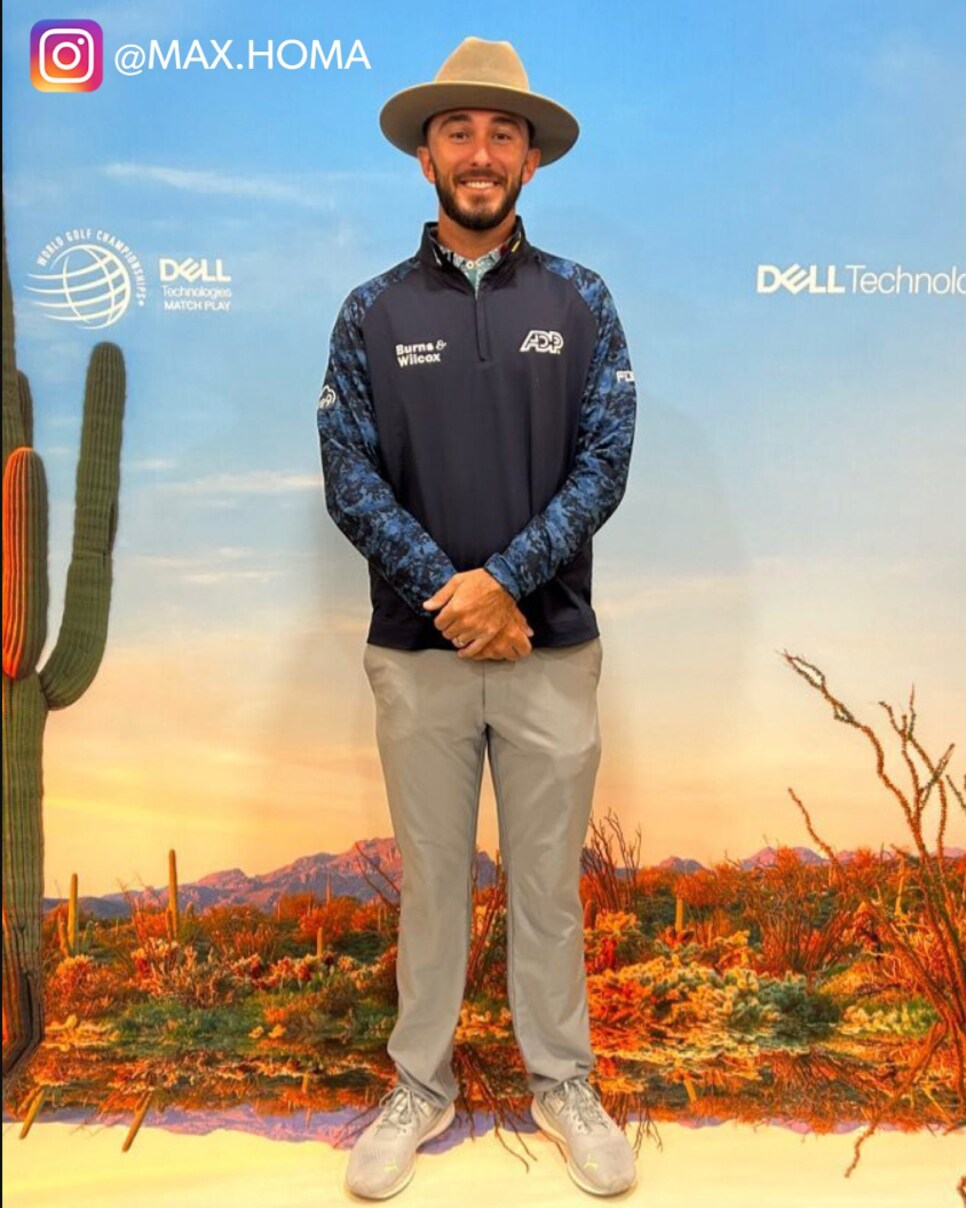 But whatever the reason, Max is all business this week. Just look at how he greeted his wife, Lacey, in the parking lot on Tuesday with a firm handshake:
"What is that for?" Lacey says in the clip. "That was creative."
Talk about being LOCKED in. Good luck beating this guy this week.