Who's Hungry?
Scottie Scheffler's Masters Champions Dinner menu is here and it's perfect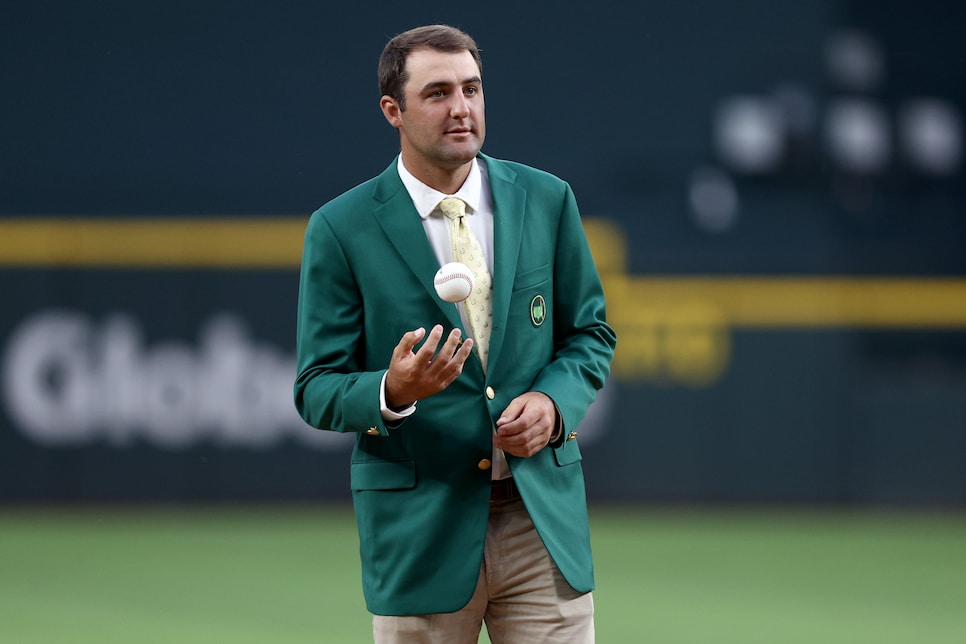 If getting irrationally excited over a menu for a meal none of us could possibly dream of attending is wrong, well, then we don't want to be right.
Normally, we have to wait until at least a week before the Masters for the reigning champion to reveal his Champions Dinner menu. But on Wednesday, the official Masters Twitter account unveiled Scottie Scheffler's five-course meal and from this carnivore's perspective, it is an absolute masterpiece:
Nothing but 98-mph fastball after 98-mph fastball here. Particuarly love serving burgers, albeit mini ones, as an appetizer and steak as the main course. If you don't have two red meats, then you don't have one. Be more Texas, Scottie, you can't.
Scheffler's menu is just a touch different from last year's menu, which featured assorted sushi, miso glazed black cod, wagyu beef and japanese strawberry shortcake in honor of Mr. Hideki Matsuyama. Both look A+ in their own right, as do all of the Masters Champions Dinner menus from over the years. Well, except for Sandy Lyle's menu in 1989, which featured haggis.