shooters shoot
Fred Couples calls Phil Mickelson a 'nutbag' and Sergio Garcia a 'clown' in speech for the ages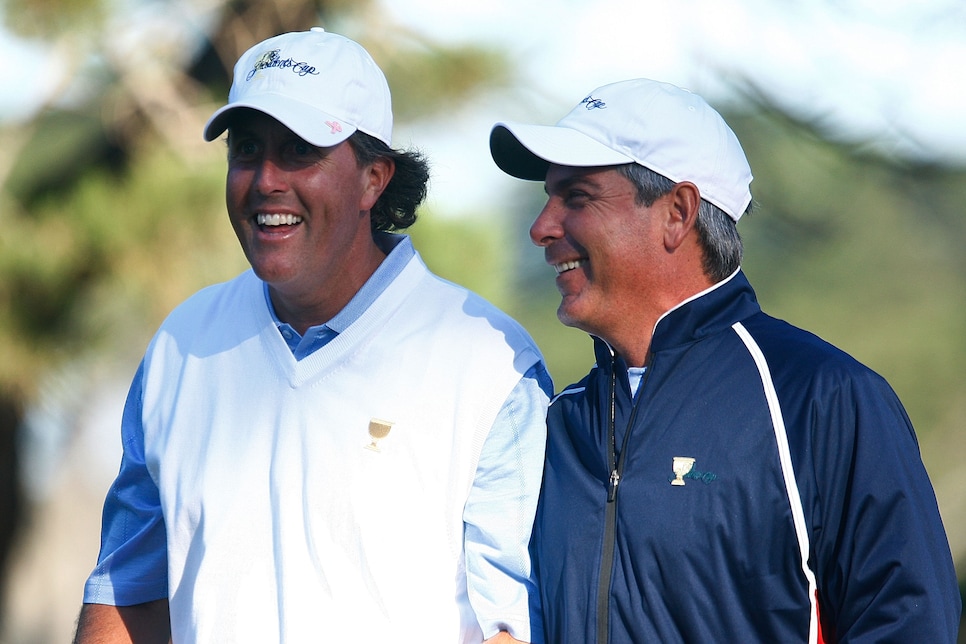 Fred Couples understands why PGA Tour pros take LIV Golf's money, but that doesn't mean that he's not going to trash-talk everyone involved.
The golf legend and prankster spoke to a packed hotel ballroom as the guest speaker during a PGA Tour Champions breakfast in Newport Beach, Calif., and fired off insults and flawless one-liners with the focus and stamina of a seasoned stand-up comic.
Even though he insisted that he "still" likes Lefty, Couples went on to call Phil a "nutbag," eventually conceding that Mickelson is one of the 10 best golfers of all time.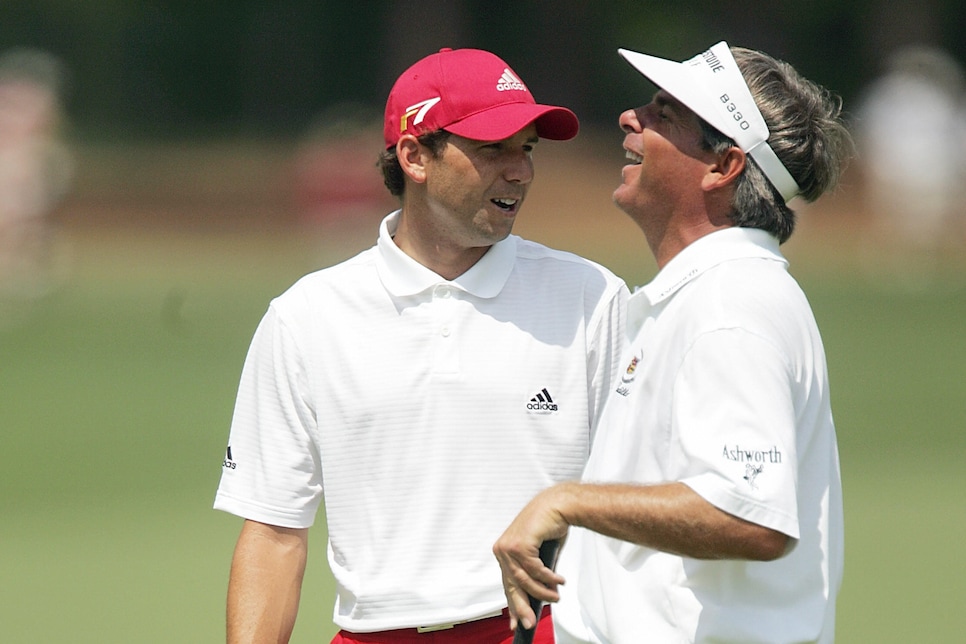 Next in the line of fire was Sergio Garcia, who Couples called a "clown," partially due to the current LIV golfer ripping a PGA Tour official and then jumping to the rival league.
Cam Smith was a little luckier as Couples didn't identify him by name but as the "the guy who won the Players Championship and British Open last year."
Couples mocked Smith for saying he could now have birthdays and go to the weddings of his "mates."
"I find that comical," Couples went on to say. "Because my favorite to ever play has five kids, 40 grandkids, and he has never missed anything—and that was Jack Nicklaus."
With all of those comments under his belt, one could most likely guess what Couples' feelings are on LIV's future …
"I'm being flippy now; I don't really care if it survives."