Legends
Masters 2023: Fred Ridley turned into all of us when reminiscing about his round with Jack Nicklaus at the 1976 Masters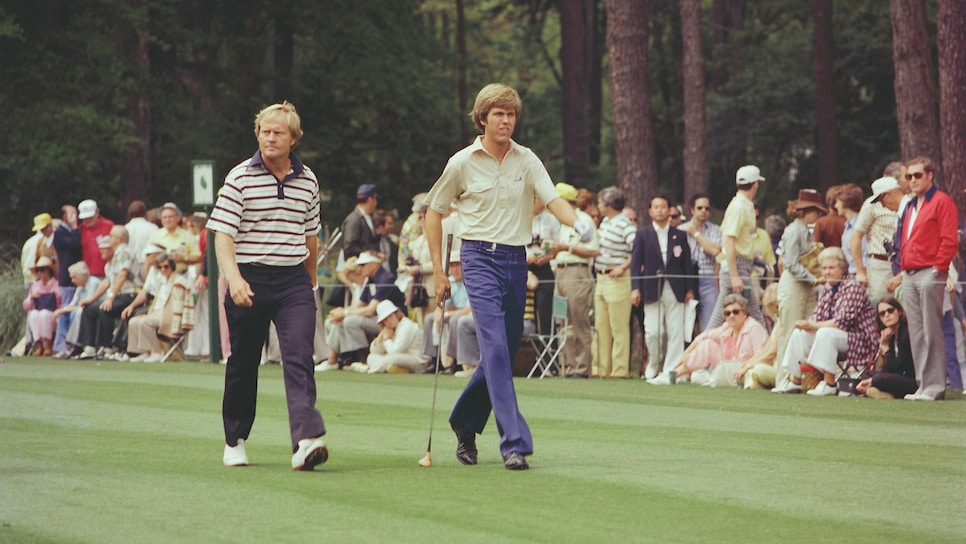 AUGUSTA, Ga. — You could count on one hand the amount of people on earth you'd actually listen to when they begin rehashing one of their golf rounds. Fred Ridley, the Augusta National chariman, is among that exclusive group.
It helps, too, that Ridley, during his annual Wednesday state-of-the-union press conference, was reminiscing about a round he played with Jack Nicklaus... at Augusta National... in the first round of the 1976 Masters. That's a tale worthy of a shot-by-shot breakdown.
Ridley didn't take it that deep, instead plucking the best nuggets from his memorable opening round with the Golden Bear. The 70-year-old earned an invitation that year thanks to his victory at the 1975 U.S. Amateur, and he found himself tied with Nicklaus at one under after making birdie at the par-5 eighth. Naturally, he was feeling himself.
Then he was quickly reminded of who he was messing with.
"We got to the ninth hole and I hit a really good drive," Ridley said. "I was starting to feel a little bit cocky. And so I turned and made eye contact with Jack, like, okay.
"He sort of smiled, teed it up and hit it about 50 yards past me, and then he kind of looked at me and winked."
As Ridley went on to explain, he and Nicklaus actually knew each other at the time, so it was all in good fun.
"That day with Jack was something I'll remember," he said. "Fortunately I knew him a little bit, so it wasn't quite as daunting teeing it up with him, but it was still pretty daunting. I remember he shot 67 that day and hit 17 greens and two-putted every par 5 for a birdie."
Jack, of course, got the last laugh, eventually tying for third while Ridley missed the cut. But Ridley's time at Augusta National was just getting started. He's now as equally important of a figure as Nicklaus is on these grounds, though on Wednesday he sounded like one of us recalling birdies and bogeys in the grill room after a round.