Data Driven
Masters 2021: Cameron Champ and Ian Woosnam took very different routes to making birdie at the eighth hole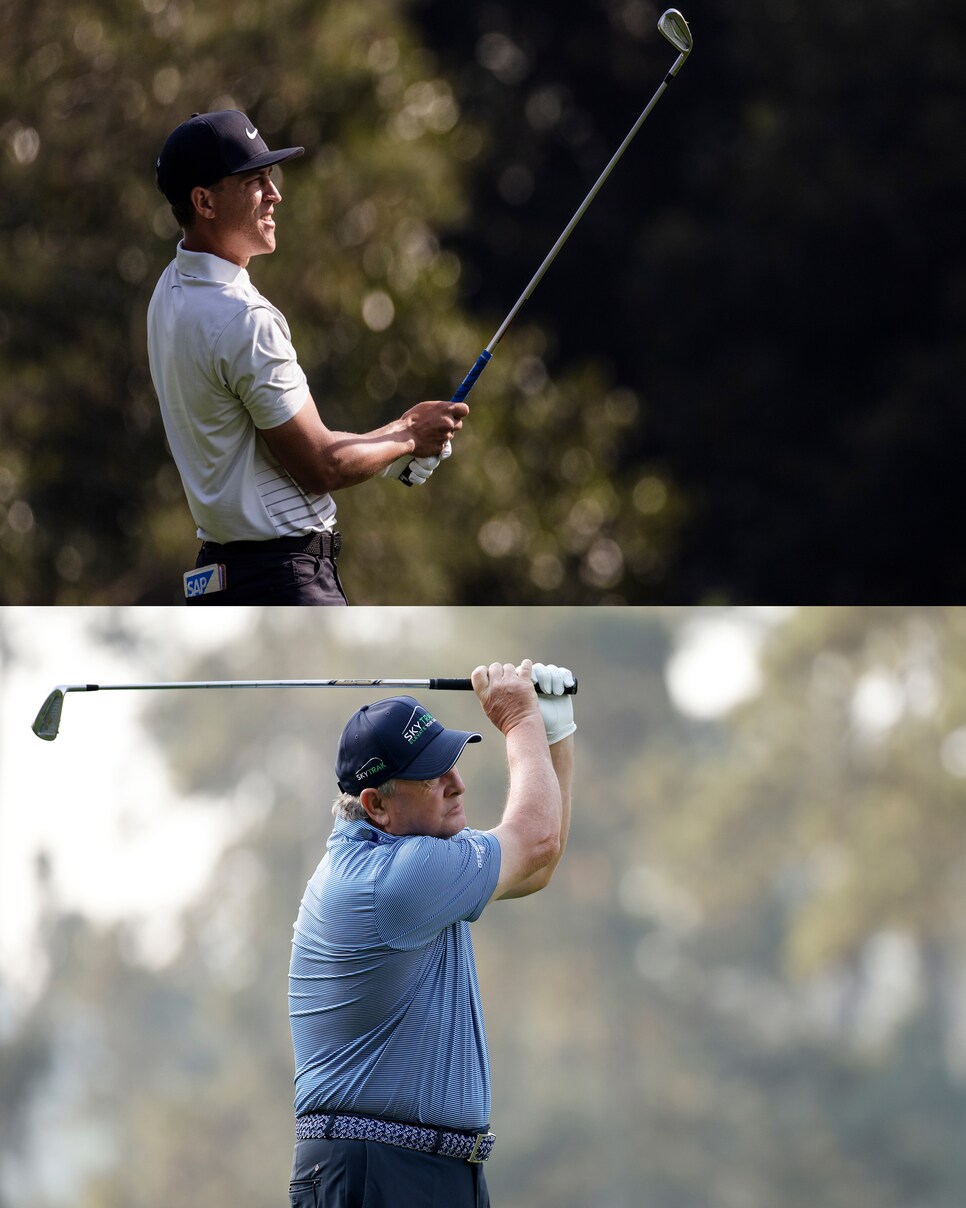 When Bobby Jones saw Jack Nicklaus run away from the field at the 1965 Masters, he famously uttered the phrase, "He plays a game with which I am not familiar." His words resonate every time we see a kind of golf being played that seems world-shifting. But at the Masters each year, likely more than at any major championship, you find different strategies of golf coexisting. The bomber and the plodder sometimes find equal footing, the aging former champion and the brash, bashing upstart navigate the golf course wildly differently but still end up writing down the same numbers. With apologies to soccer, but when we see a Brian Harman or a Webb Simpson or most especially a 63-year-old Bernhard Langer outscoring a Bryson DeChambeau, golf is "the beautiful game."
A simple example from Thursday's play shows just how remarkable a short hitter's birdie is compared to a long hitter's. Using PGA Tour statistics and research from Mark Broadie's book Every Shot Counts, we compared the birdie-4 on the eighth hole Thursday made by Ian Woosnam versus that same score on that same hole made by Cameron Champ. It is not pretty, but it is beautiful.
The disparity off the tee:
The eighth hole is a 570-yard par 5. According to Broadie's book, the average "strokes to hole out" for a PGA Tour player from that distance is 4.79. Champ began the hole with a 328-yard drive, leaving him 253 to the hole. The average to hole out from there is 3.45. Woosnam's drive on the eighth was 66 yards shorter, leaving him 318 yards to the hole, where the average number of strokes to hole out was 3.84. So for all intents and purposes, Woosnam is already spotting Champ four-tenths of a stroke. Then, it gets interesting.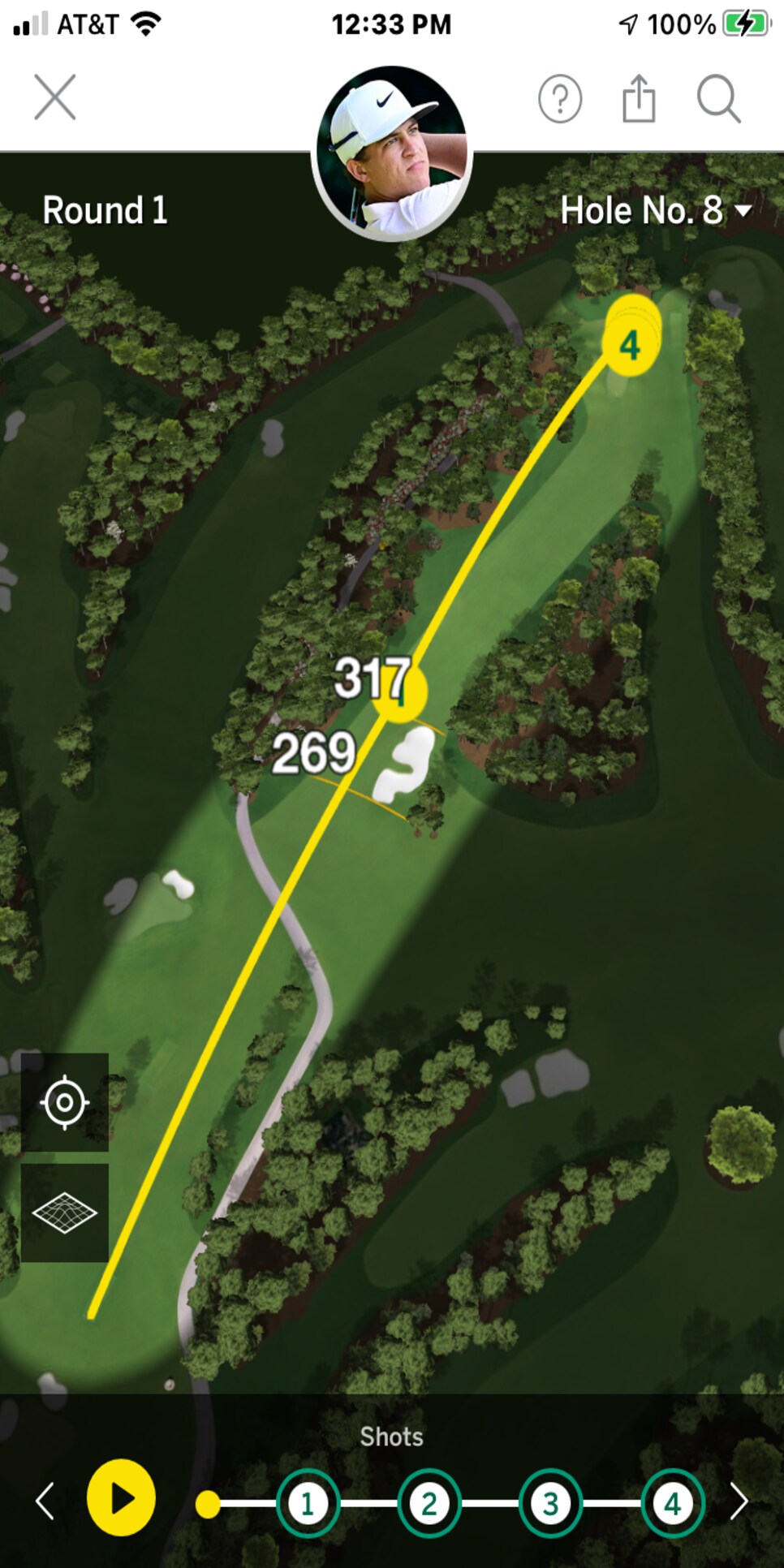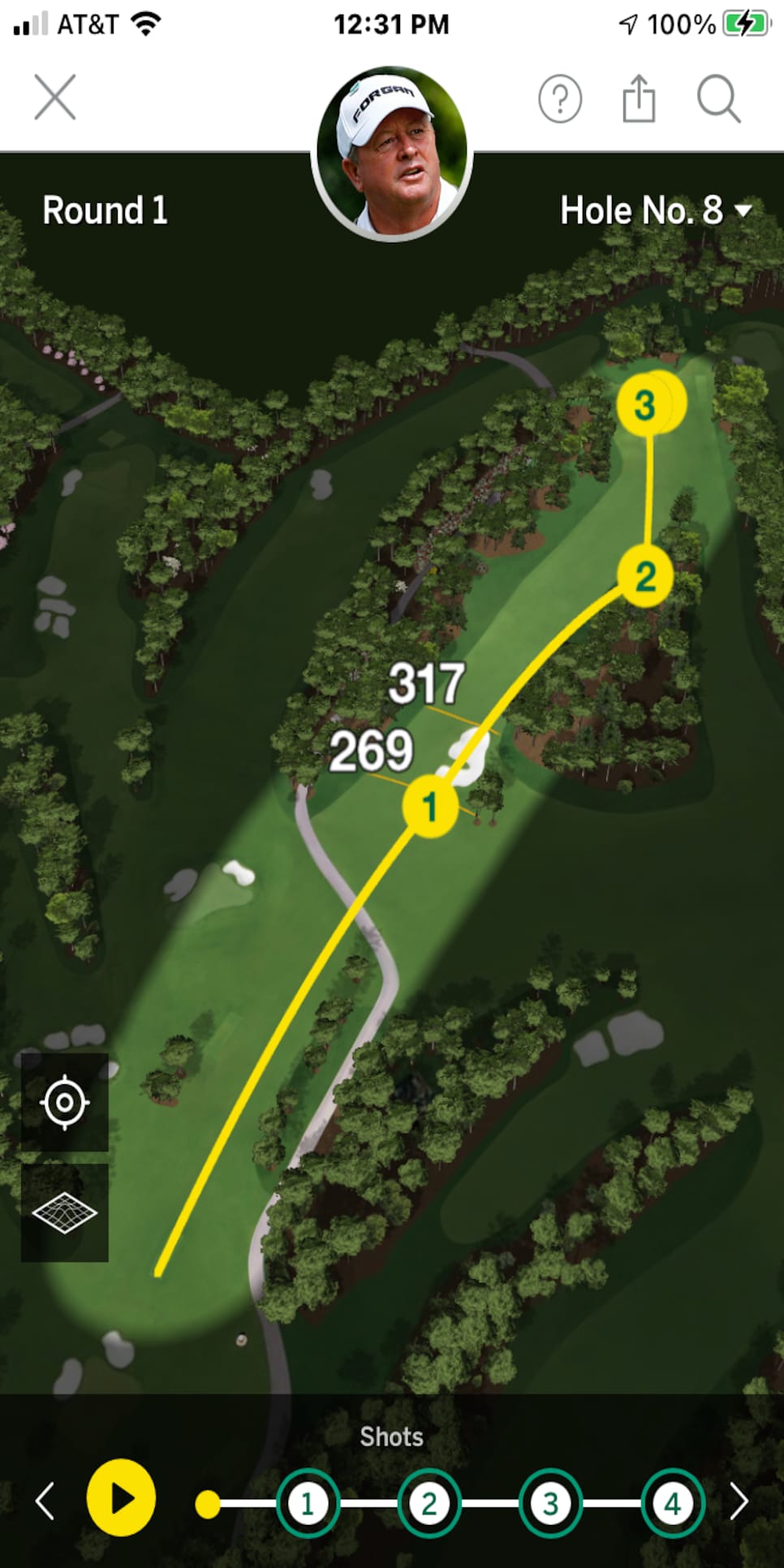 Second shot differential:
Champ hits his second shot on to the green before it trickles off the back by 15 yards. His average strokes to hole out from there is 2.1 (in other words, basically a birdie lock). Woosnam hack slashes a fairway wood for his second shot into the right tree line, leaving himself 141 yards to the hole. (We won't mention that the 1991 Masters champion is walking up the hill with a bit of a limp after aggravating his left leg with his tee shot.) The average strokes to get in the hole from Woosnam's second shot is 2.91, almost a full stroke more than Champ's position.
Some quick math: Champ's two shots totaled 585 yards, while Woosnam's traveled about 130 yards less.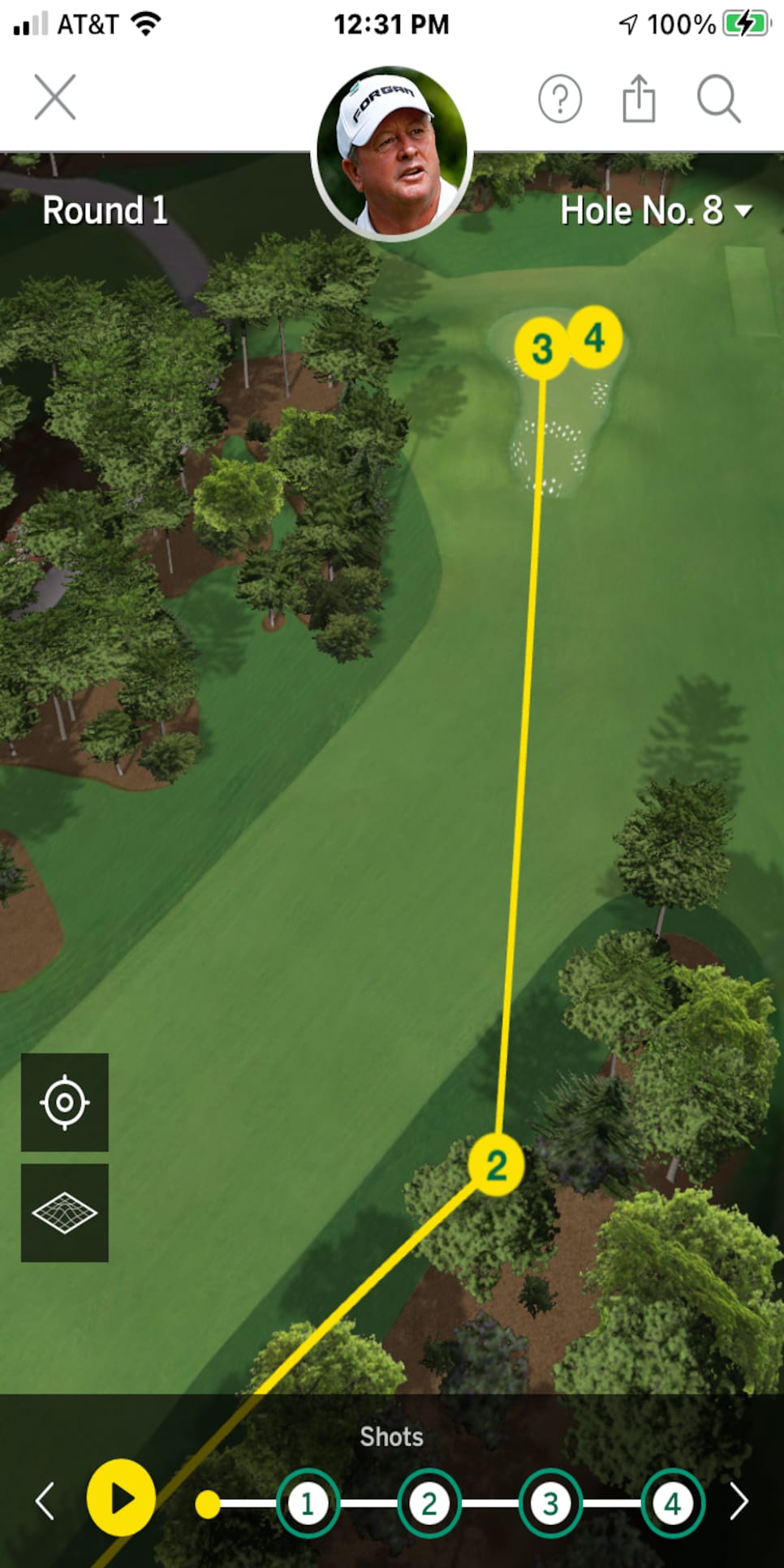 Very different third shots:
Champ's chip checks short in the fringe leaving him a tough 15-footer for the birdie, and Woosnam rallies from the pine straw by hitting his approach to just inside 30 feet, and he snakes in the bomb with a laugh and fist bump with his caddie. He gains basically a full stroke on that putt alone. On tour the average make for putts at 30 feet is about 5 percent, while 15-foot putts are made about four times as often.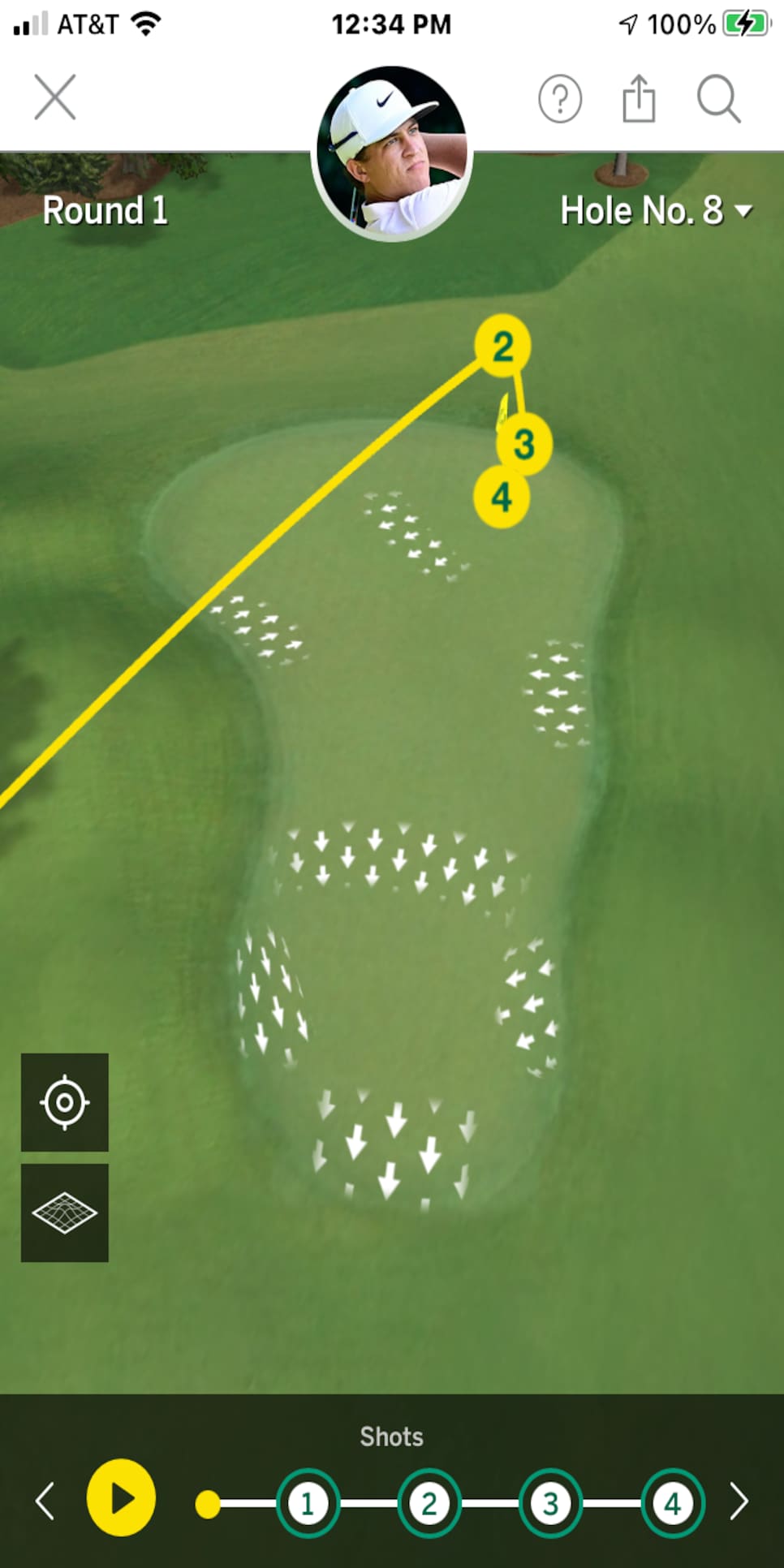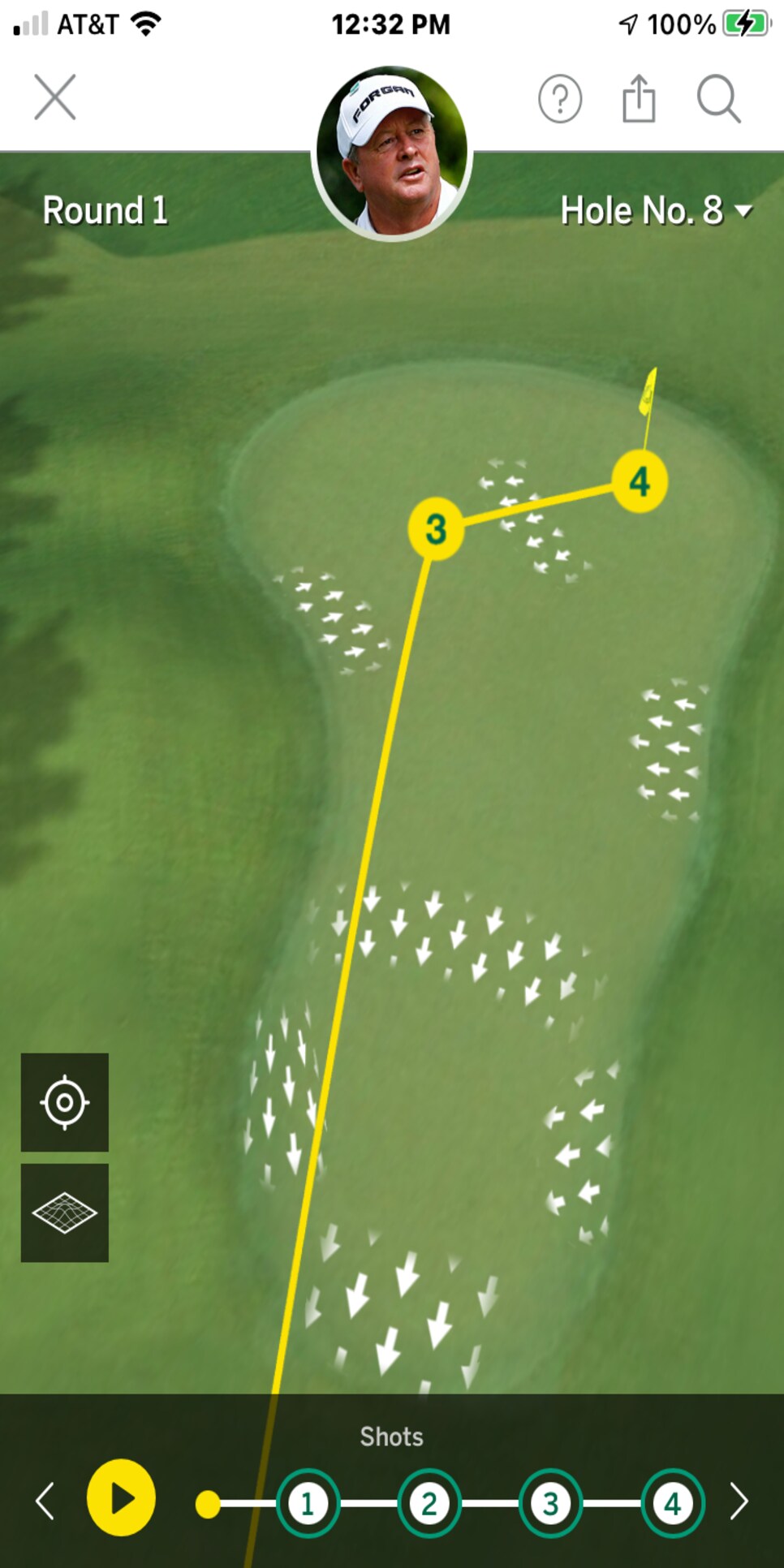 For the day, Woosnam drove it an average of 62 yards shorter than Champ, and his 269 average is about 27 yards shorter than the current PGA Tour average. All of which seems to suggest that Woosnam doesn't have a chance, and that distance determines success. And yes, Woosnam didn't keep pace with Champ, finishing with a 76 to Champ's even-par 72. But he's also spotting the young buck 38 years.
A game with which Woosnam is not familiar? We should think so, given Woosie won his Masters five years before Champ was born. But it's not how, it's how many.