There had never been debate throughout the history of Augusta National Golf Club that Alister MacKenzie was Bobby Jones' first choice to design the world's best inland golf course. Up until now.
Jones' granddaughter, Anne Hood Laird, and her husband, Cody, inherited old office files of Jones after Carl Hood, the husband of Jones' daughter, Mary Ellen, passed away. Cody Laird started digging through the files recently and happened upon a typed letter from Jones to British architect Sir Guy Campbell on Dec. 4, 1930.
That becomes interesting when you consider that Dr. MacKenzie did not sail for Augusta, Ga., from Great Britain until July 4, 1931, after receiving a July 2 letter from Clifford Roberts.
But most notably, in his letter to Campbell in Dec. 1930, Jones inquires whether the British architect "is interested in discussing the possibility of your undertaking the job." Jones goes on to ask about Campbell's fee if he's interested—but to keep the matter "strictly confidential."
Here's the entirety of the newly discovered letter from Bobby Jones to Campbell: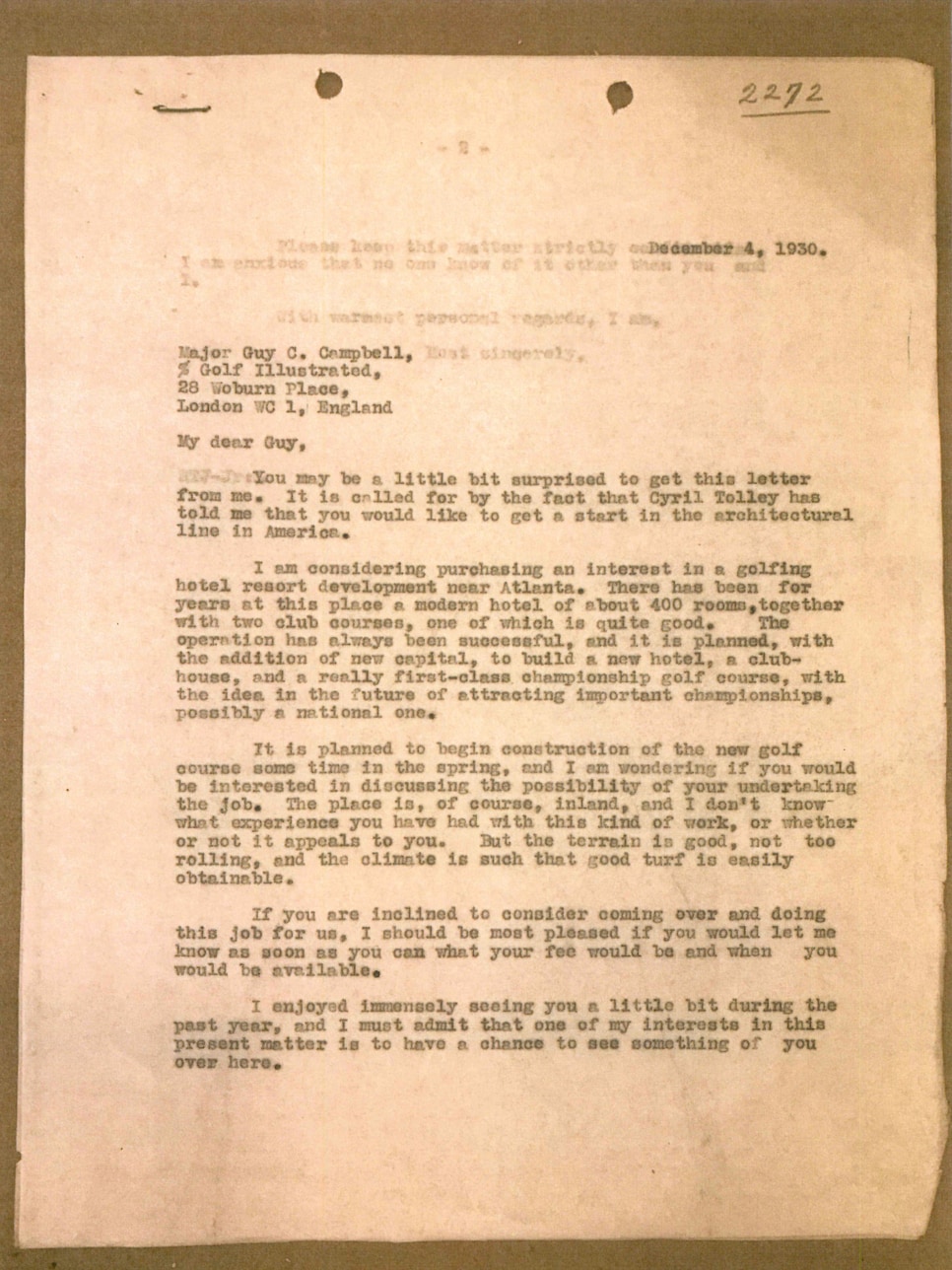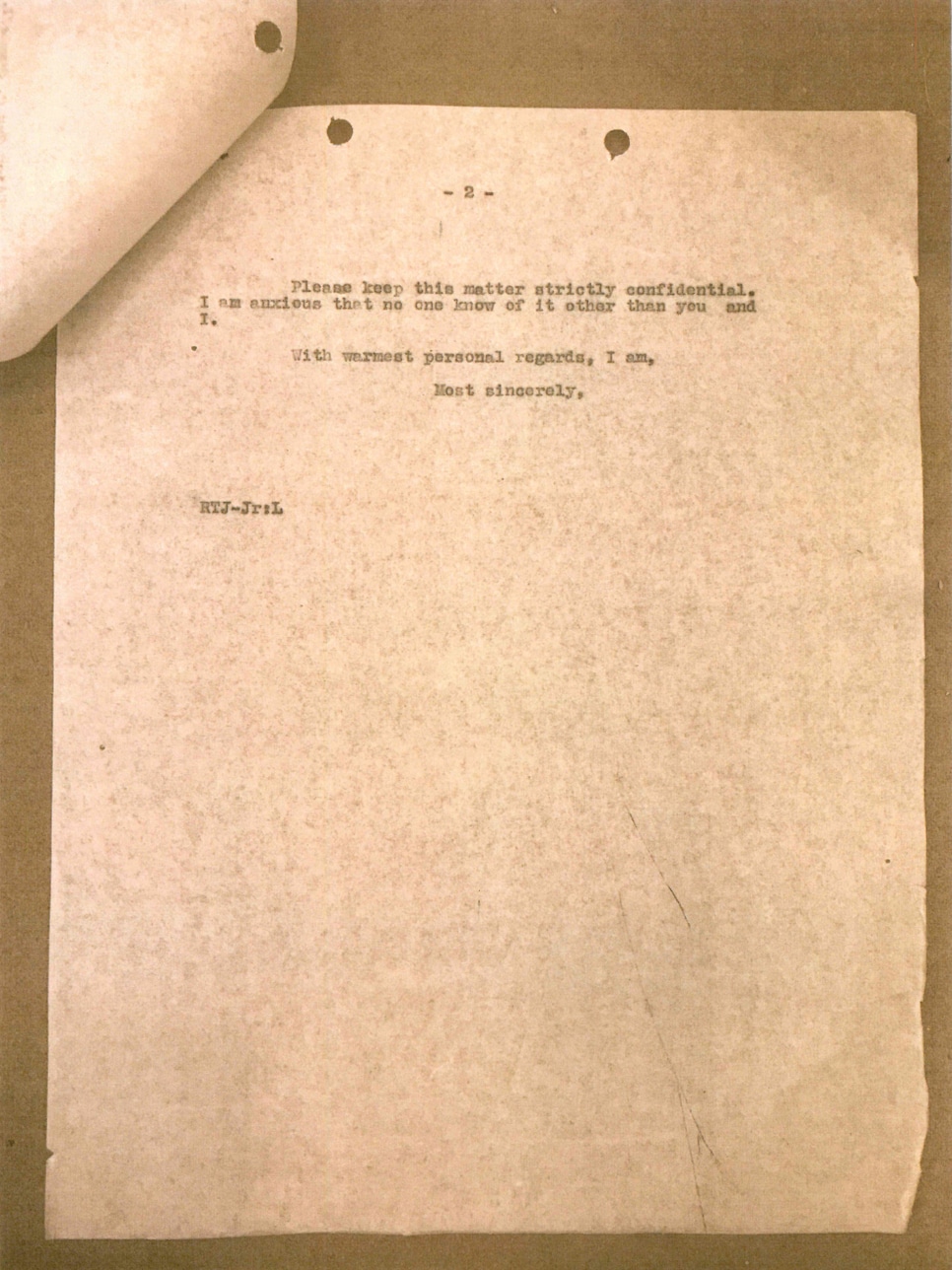 Let's address a couple things.
A) Jones' letter refers to a "golfing hotel resort development," which was likely referring to the original plans for Augusta. Roberts clarified the plans in an unrelated letter, describing that the 364-acre Fruitland Nurseries property would be used for the building of two 18-hole courses and winter homes for the members to stay in.
B) After Campbell penned a five-page response letter on Dec. 29 expressing strong interest in Jones' offer, correspondence seemed to have ended. The Lairds are continuing to dig through files to see what else they can unearth, but it's unclear why talks ended between Campbell and Jones.
It's not known why Jones or Roberts did not disclose Jones' intent to hire Campbell to design Augusta. The uniform consensus from the official disclosures from the club was that MacKenzie was always the first choice.
Perhaps a little presumption came with the stories of Jones being so impressed by Pasatiempo in Santa Cruz, Calif., and offering him the job after walking Cypress Point with the Great Doctor in 1929. It seems the timeline is clear, and Campbell was in fact the first one contacted by Jones.
Of course, this new evidence creates many more questions, but it's an interesting entry into the history of Augusta National.
Sidney Matthew is a golf historian. His full article on this subject is planned to be released in the British Golf Collectors Society Journal "Through the Green" later in 2021.