Instruction
Masters 2021: A top teacher on-site at Augusta National breaks down (in layman's terms) why it's playing so tough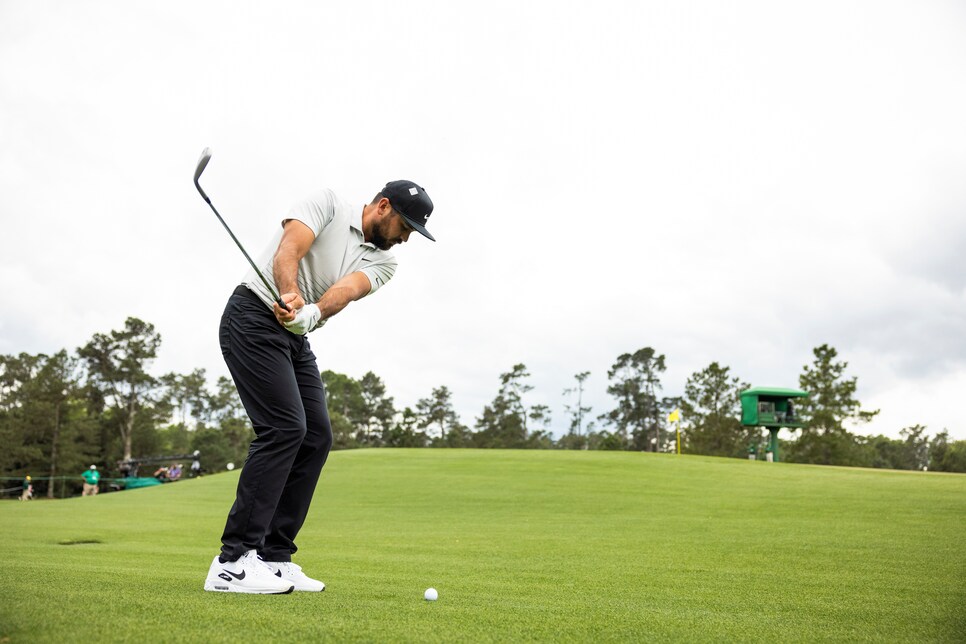 Want a taste of the challenge confronting the leaders this weekend? New Golf Digest teaching professional Mark Blackburn has been on site all week working with his students, and is here to offer a preview of what you'll see this weekend.
"The course is playing, I think, exactly like it was designed to be played—fast and firm, with a premium on distance control we haven't seen in years," says Blackburn, who works with Max Homa and Mike Weir. "This has always been a second-shot golf course, and this week, you have to be so incredibly precise with where you land your shots to have any chance. On No. 5, the flag was cut left, I watched Max and Bryson get out of position on the short side and make bogeys. When you get out of position here, even when you're in the fairway, bogey is a good score."
The speed of Augusta National's greens presents putting challenges, for sure, but where the green heat and firmness really punishes misses is on poorly struck approach shots or short-game shots from the wrong place. "The second cut seems insignificant when you're watching on television, but losing just that small amount of spin means you can't control the ball when it lands," says Blackburn. "The same is true in short game. The bunkers are perfect, and you're watching the best players in the world come out of them. But even they look silly when they have to hit a shot where the only landing spot is downhill."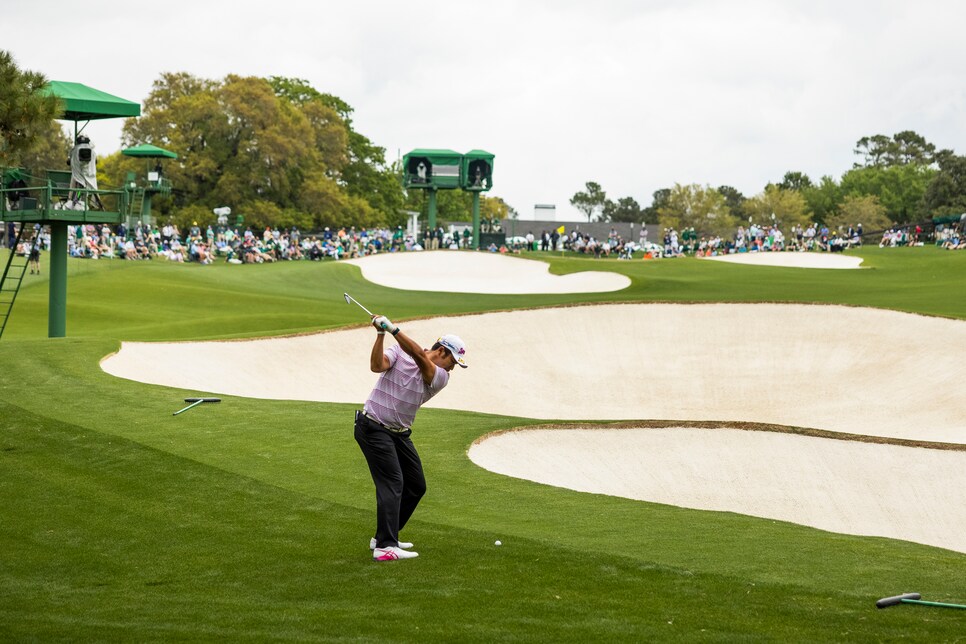 Even the most dedicated practicers and preparers are confronted by several unpleasant realities Masters week. "The practice area is straight-up incredible, but it's actually too plush," says Blackburn. "It isn't as firm and fast as the course, so it isn't giving you a true representation of how the course will play—especially as the weekend comes, when it will be fundamentally a different course than we saw Monday in terms of being firmer and faster. The other thing you don't hear about is that aside from the tee shots, there are no flat lies. Everything is a little sidehill or a little down or uphill. Everything in practice? Flat and perfect."
The tournament obviously tests who is flushing it and handling their short game duties at full power, but the mental and strategic test is what makes the Masters a complete examination. "Do you have the discipline to bide your time, make a bogey or two and get to your run of holes where you can get something done?" says Blackburn. "The course will let you force things and take chances, but it will punish you severely if you go bold and fail. It's the only place all year that presents such a comprehensive test of every part of a player's game."