News
Masters 2020: Why you shouldn't be surprised about Rory McIlroy's up-and-down start at Augusta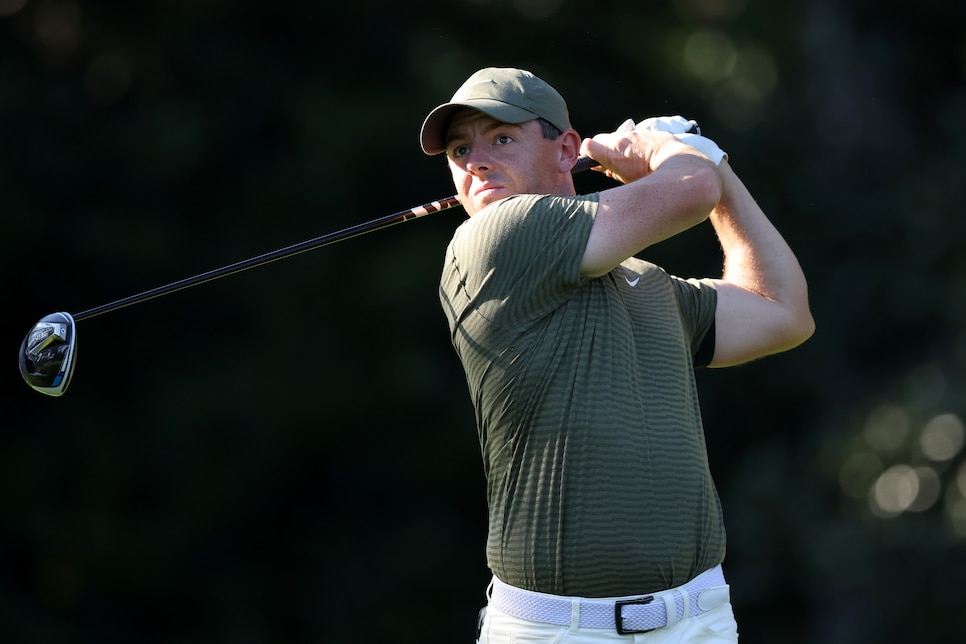 One of our favorite things about Augusta National is the history, which leads to so many interesting stats and trends to consider before and after every round. We examined the most intriguing stats to us after two days of play at the 2020 Masters.
McIlroy is the king of swing
If anyone was surprised by Rory McIlroy's 75-66 nine-shot swing between Rounds 1 and 2, you simply have not paid attention to McIlroy's record at Augusta National. In fact, the four-time major champion has a history of big swings from round to round. He went 70-80 in the final two rounds in 2011; 69-77 in Rounds 2 and 3 in 2012; a wild 70-79-69 over the final three rounds in 2013 and 65-74 in the final two rounds in 2018. Exciting? Sure. But difficult to win a green jacket with such inconsistency.
First-round scores break records
Not only was the scoring average of 71.4 the lowest ever for an opening round of the Masters, but that was just one scoring mark that fell. This first round marked the first time there had been three scores of 65 or lower as Paul Casey, Dustin Johnson and Dylan Frittelli set that mark. Prior there had been two scores of 65 or lower in 1992, 1996 and 2011. The 16 scores of 68 or lower broke the mark of 13 set in 2009, and the nine scores of 67 or lower shattered the previous best of six in 1995, 2001 and 2010.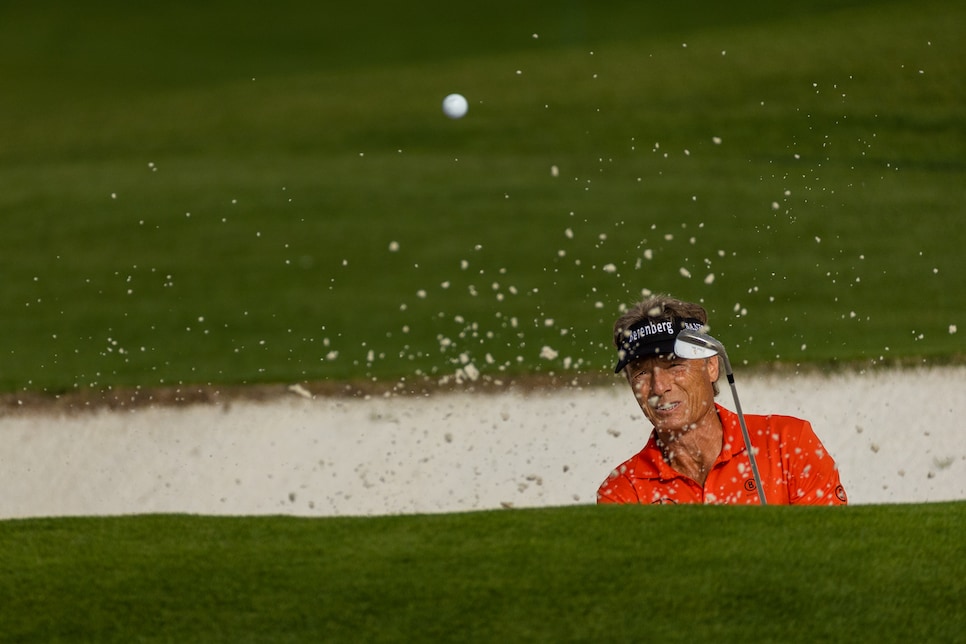 Feeling the Bern
Bernhard Langer continues to amaze at the Masters. The 1985 and 1993 champion shot 68-73 to stand at three under par and comfortably within the cut line at 63 years old to become the oldest player ever to make the cut at the Masters, besting Tommy Aaron who also was 63 by one month and one day. Aaron accomplished the feat in 2000 but went 86-81 on the weekend to finish last. Don't expect Langer to fade over the final 36 to that extent. The German, however, has a ways to go to be the oldest player ever to make a cut in a major. Sam Snead was 67 when he played the weekend at the 1979 PGA.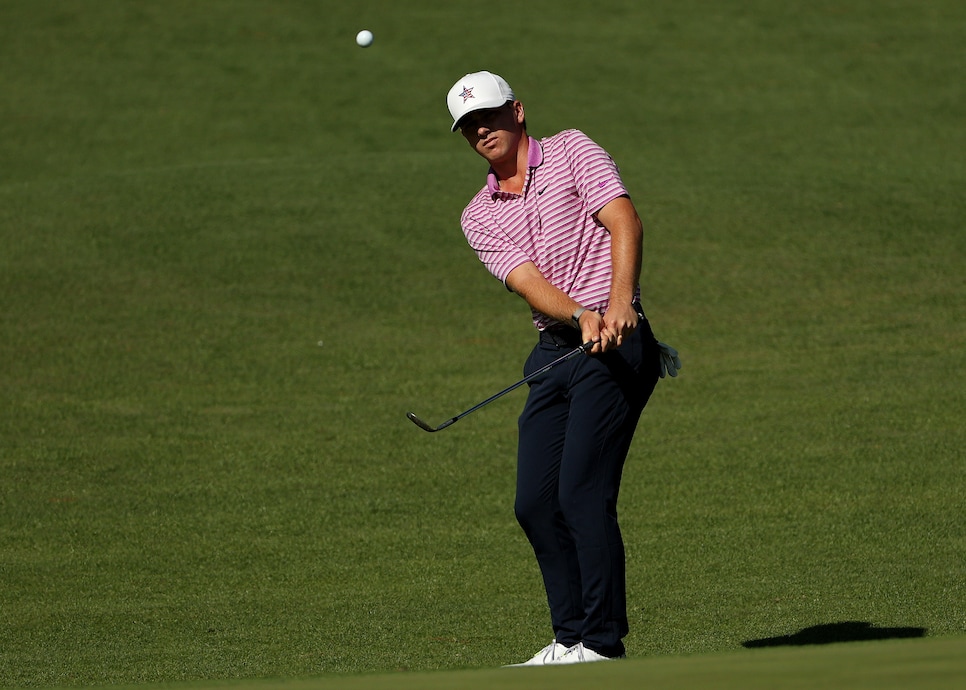 Keeping the streak alive
Although he likely is disappointed in his second-round 70, Dustin Johnson extended his streak of under par rounds to nine, the longest current streak among active players at the Masters. The accomplishment comes with a caveat. Jon Rahm has eight consecutive rounds of par or better and stood at five under par on his round as he played his second nine, meaning he is likely to tie DJ by the time the second round finishes tomorrow morning.
Amateur hour
As a lifelong amateur, Bobby Jones made it a point to make sure amateurs had a place at the Masters. John Augenstein, however, is proving that the non-play-for-pay crowd can do more than just show up and enjoy the week. Although a triple-bogey 7 at the seventh hole derailed an otherwise solid round, Augenstein did something few amateurs have done since Ken Venturi shot 135 for the first 36 holes in 1956—stand at three under par after 36 holes. Since Venturi only 13 amateurs had finished under par for the first 36 holes until this year and only Billy Joe Patton in 1958, Jim Hallet in 1981 and Manny Zerman in 1992 reached three under.
Jockeying for position
Although the Masters is full of tales of weekend charges, fact is you can't be too far back at the halfway point and still win the green jacket. Since Bernhard Langer came back from T-25 in 1985 and Jack Nicklaus from T-17 a year later no one has come from further than T-12 at the halfway point to win and 26 were in the top 5. In other words, if you're not at least seven or eight under par by the time the second round concludes tomorrow the odds of a win are slim.
MORE MASTERS 2020 CONTENT FROM GOLF DIGEST: