News
Masters 2020: Dustin Johnson's emotional (seriously) interview wound up being the best part of Masters Sunday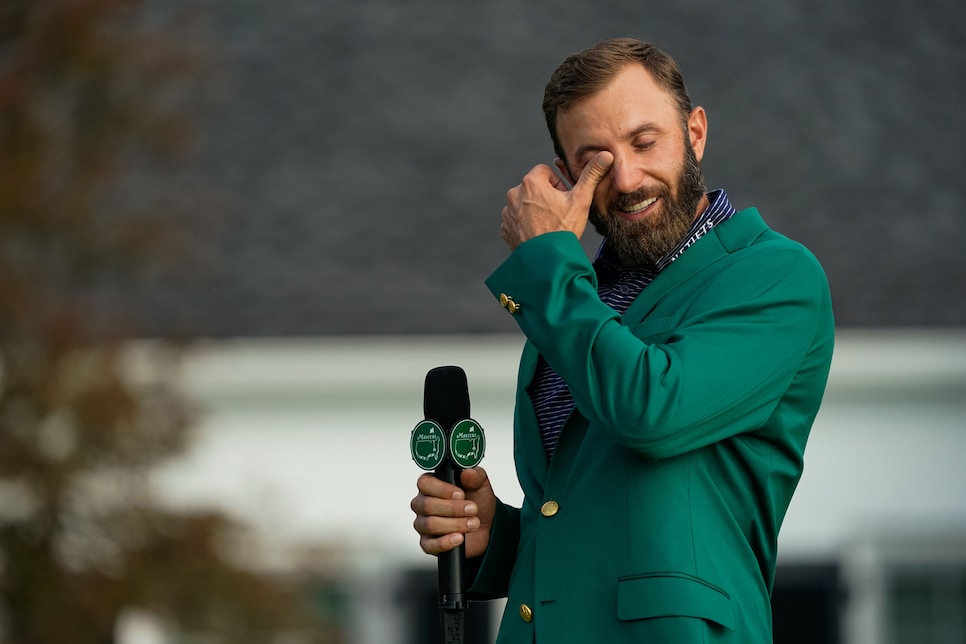 Hopefully, you didn't switch away from CBS to watch football as soon as Tiger Woods slipped the green jacket on Dustin Johnson. You may have missed the best part of Masters Sunday.
In case you did, though, don't worry. We've got you covered.
Shortly after the newly minted Masters champ emerged from the Butler Cabin ceremony, he made his way back to the 18th green for an interview with CBS' Amanda Balionis. And it was there that he totally lost it. No, seriously.
Johnson famously doesn't display much emotion on the golf course and tapping in his par on the last hole for a five-shot win at Augusta National seemed to be more of the same. His caddie and brother, Austin, cried. His fiancée, Paulina Gretzky, cried. But Johnson remained stoic. Until this:
Wow. At that point, Balionis threw it back to Jim Nantz, who said, "Well, I think that's one of the greatest things I've ever seen right there."
Like us, we're pretty sure Jim didn't see that coming from DJ. But yeah, we agree. That was awesome.