News
Masters 2020: The 9 records Dustin Johnson broke or tied at Augusta National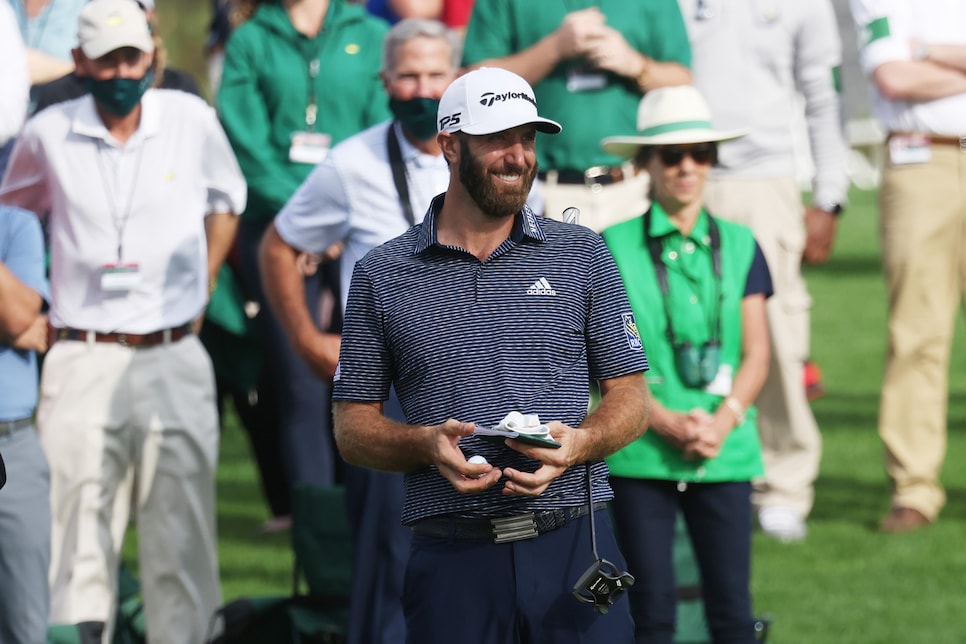 Dustin Johnson won the 2020 Masters with a spectacular display of golf and, in the process, re-wrote more than a few pages of the Masters record book. Using the statistics listed in the official Masters media guide, we found Johnson had set or matched nine tournament marks, some of them of historical note and others of a more arcane nature. Still, any record at the Masters is worth noting. Here are those that Johnson now has his name attached to at Augusta National.
72-hole scoring mark
Johnson's 20-under-par 268 broke the previous 72-hole record held by Tiger Woods (1997) and Jordan Spieth (2015) at 270.
First to reach 20 under in Masters history
By setting the scoring record, Johnson also became the only person to ever reach 20 under in Masters history. Spieth got to 19 under before a final-hole bogey in 2015.
Low 54-hole score
Johnson's 65-70-65 start put him at 16-under 200 through three rounds, matching Spieth's mark from 2015.
First player to have two rounds of 65 in one Masters
A number of golfers have had a 65 and a 66 in one Masters, but only Johnson can claim to have shot a pair of seven-under-par 65s in one tournament.
Most consecutive subpar rounds at the Masters
Johnson put together four subpar rounds at the 2020 Masters, which combined with four in 2019 and the final three rounds of 2018 gives him 11 straight, one better than Tiger Woods managed from 2000-2002.
Playing the par 3s, 4s and 5s all under par and winning
Johnson became the 15th champion to play the par 3s, par 4s and par 5s under par for the week in which he won. Johnson was four under on the par 3s, five under on the par 4s and 11 under par on the par 5s. The last champion to do so was Charl Schwartzel in 2011.
Lowest stroke average of players with 25 to 49 rounds
With his 268 total, Johnson now has played his 38 career rounds in 2,699 strokes for a stroke average of 71.02, which now marks the lowest stroke average of any player in that group with that many rounds.
Wire-to-wire winners
Sleeping on the lead at the Masters is always difficult. Doing so for three nights and winning is another thing altogether. Johnson led or was tied for the lead each of the first three days and then finished the job on Sunday. That puts him in good company with 11 other champions who did the same:
Horton Smith, 1934
Craig Wood, 1941
Herman Keiser, 1946
Jimmy Demaret, 1947
Arnold Palmer, 1960
Arnold Palmer 1964
Jack Nicklaus, 1972
Raymond Floyd, 1976
Seve Ballesteros, 1980
Trevor Immelman, 2008
Jordan Spieth, 2015
Fewest bogeys by champion
Avoiding bogeys is always good in a major, but difficult to do. Johnson made just four bogeys over the 72 holes at the 2020 Masters, which was the fewest of any champion in tournament history. The all-time best by a champion prior to 2020 was five bogeys, held by five different players, Jimmy Demaret (1940); Jack Nicklaus (1965); Ben Crenshaw (1995); Phil Mickelson (2004) and Trevor Immelman (2008).