News
Masters 2020: You won't believe how bad Kevin Na putted on Thursday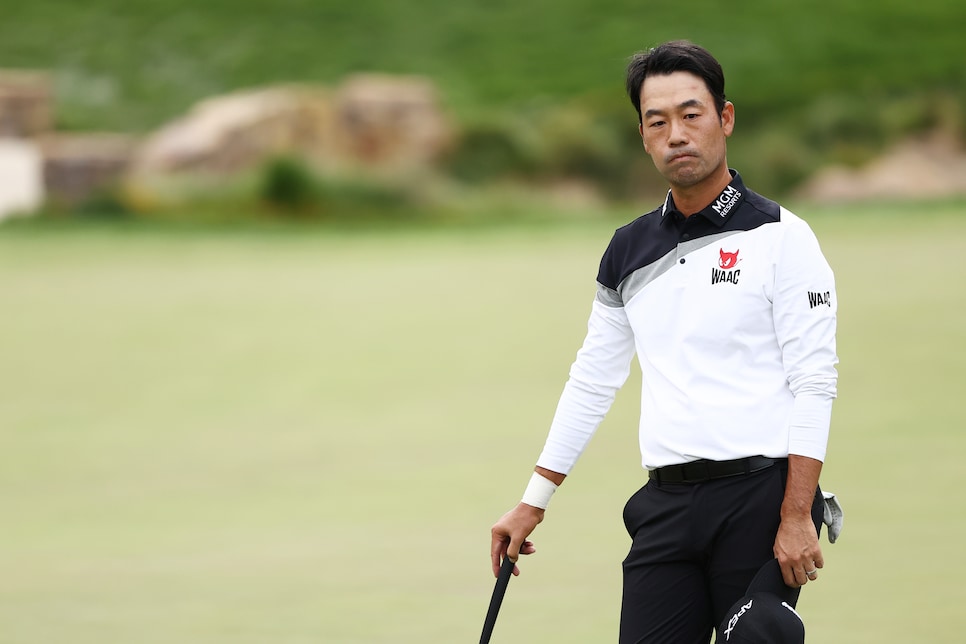 AUGUSTA, Ga. — Professional golfers often talk about getting the most out of their rounds, and manufacturing a score when you don't have your best stuff. This usually involves getting up and down, making a bunch of mid-range par putts and capitalizing on the few birdie looks you do have.
Na hit 12 of 14 fairways at Augusta National, a very solid driving day. He also said on social media he hit every single green. Every single one! (Though the Masters app says he hit 16 of 18 greens, so he likely was just off the green in two cases.) He even managed to knock it on two pars 5s (the second and 15th holes) in two.
And he still shot over par. How? He three-putted No. 2 for par. He three-putted two other holes for bogey. His lone birdie of the day came via a two-putt at 15. Incredibly, Na had zero one-putts on the day. It all added up to 39 total putts in what had to be an infuriating afternoon for the 37-year-old.
Per stats guru Justin Ray, Na would be the first player since 2009 to hit all 18 greens in regulation in a Masters round. He would be the only player on record in Masters history to hit every single green and shoot over par.
It seemed so ridiculous that some on the internet wondered if there was an error in the tracking system. Surely Na—who finished fifth in strokes gained/putting last season—couldn't possibly have carded the round he did.
But Na confirmed the news on his Instagram story: "Hit all 18 greens in regulation and 2 par 5s in 2," he wrote. "Shot 73. 39 putts in one round is my new record!!"
Let us also say we know how extremely difficult it is to putt these greens at Augusta National, perhaps the most difficult set of putting surfaces these tour players see each year.
—A seven-footer for birdie at 2.
—A seven-footer for birdie at 4.
—A six-footer for par at 7.
—An eight-footer for birdie at 8.
—An 11-footer for birdie at 10.
—A seven-footer for par at 11.
—A nine-footer for birdie at 12.
We're frustrated just writing that. Can't even imagine how the man himself is feeling.