News
LIV Golf CEO Greg Norman sued; lawsuit alleges sexual assault to a minor by others took place at his home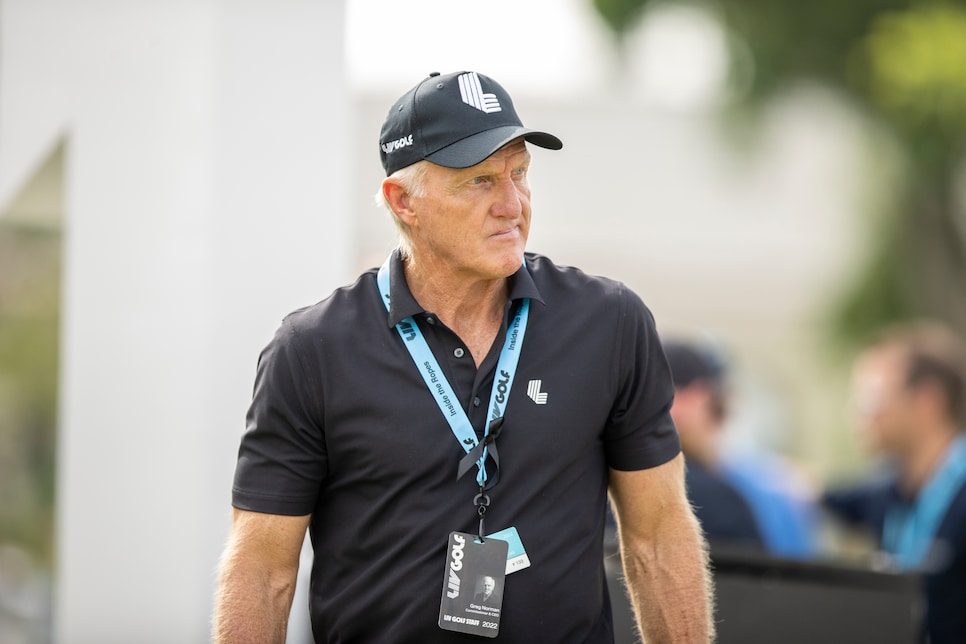 LIV Golf CEO Greg Norman is being sued in connection with an alleged sexual assault reported to have occurred at his Florida home in 2021 involving a minor and two other individuals.
In a lawsuit filed in Palm Beach County this past March, an anonymous plaintiff (Jane Doe)—identified only as a classmate of Norman's stepdaughter—said that she was invited to a party at Norman's Palm Beach Gardens residence in early September 2021. According to the complaint, Doe was provided alcohol by Kirsten Norman, Greg's wife. Others at the party consumed alcohol, including minors identified only as M.B. and C.R.
"After the consumption of lots of alcohol present at Defendants' home, Plaintiff was incapable of standing on her own and was seen stumbling around the party," the lawsuit alleges. "After Plaintiff became visibly inebriated, she was sexually assaulted by both M.B. and C.R. simultaneously while on the grassy area near Defendants' pool."
The complaint alleges that the Normans had a responsibility to ensure Doe's safety and well-being as a guest at their home.
"Defendants breached their duty of care by not safe-guarding or preventing injury to Jane Doe's health and well-being, including, but not limited to, abusive conduct by other minor invitees resultant in part from the provision of alcoholic beverages to the minor invitees," the complaint says. "As a result of Defendants' negligence, Doe suffered bodily injury and resulting pain and suffering, disability, mental anguish, loss of the capacity for the enjoyment of life, expenses for counseling and resulting treatment, loss of earnings, and the loss of the ability to earn money in the future. These losses are permanent, and Jane Doe will suffer losses in the future."
Doe is requesting judgment against the Normans for damages and asking for a trial by jury.
"The allegations in this complaint are false," Grossman added. "We had no idea it was being filed. We will take appropriate action against the lawyers and parties involved. It's most unfortunate this would be filed two years after the event."
Norman has been the CEO of LIV Golf since its launch in November 2021. Norman was not among the leadership team, however, that was involved in the initial conversations that led to the proposed partnership announced June 6 between Saudi Arabia's Public Investment Fund (the financial backers of LIV Golf) and the PGA Tour.
As of this writing, LIV Golf has not responded to a request for comment.
MORE FROM GOLF DIGEST @ THE U.S. OPEN