LIV Golf-PGA Tour
LIV Golf CEO Greg Norman didn't know about LIV Golf-PGA Tour deal, according to Saudi Arabia PIF governor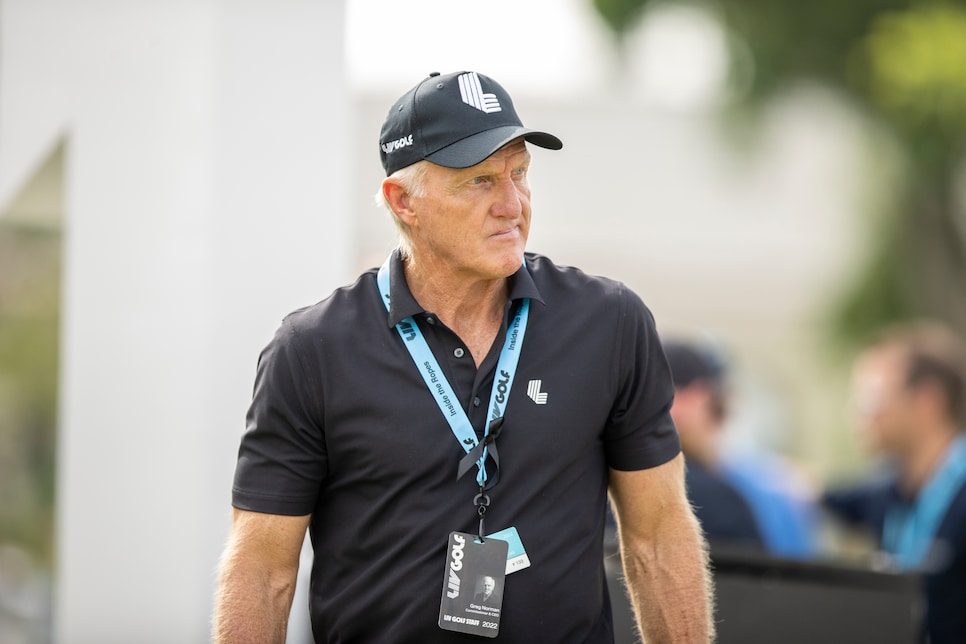 According to the governor of Saudi Arabia's Public Investment Fund, which is the primary financial backer of LIV Golf, Greg Norman did not find out about the peace treaty between LIV and golf's tours until moments before the governor's scheduled CNBC TV appearance to discuss the deal.
"I made a call just before this and of course he is a partner with us, and all the stakeholders that we have with us they had the call right before this interview," Yasir Al-Rumayyan told CNBC.
Al-Rumayyan appeared with PGA Tour Commissioner Jay Monahan on CNBC Tuesday to discuss the forming of the new entity in professional golf.
"There's been a lot of tension in our sport over the last couple years," Monahan said. "But what we're talking about today is coming together to unify the game of golf."
Monahan said "the tension is gone" between the two rivals and said of the new deal, "It's less about how people respond today and it's all about how people respond in 10 years."
Al-Rumayyan, who is part of Crown Prince Mohammed bin Salman's inner circle, is considered the mastermind of the Golf Saudi and LIV Golf projects. Though Norman has been the public-facing leader of LIV Golf, sources familiar with LIV told Golf Digest Al-Rumayyan and Majed Al Sorour were the two people who had final say over LIV Golf/Golf Saudi matters. Earlier this year Al Sorour was transitioned out of managing director of LIV Golf.
As part of the new deal, all pending litigation between the PGA Tour and LIV Golf will conclude. Earlier this year U.S. courts ruled that the PIF and its governor can be deposed and must produce documents in the ongoing litigation battles between the PGA Tour and LIV Golf.
Norman has been the CEO since LIV Golf's launch, but had not been seen or heard from as much in LIV's second season. There had been multiple calls for Norman's departure regarding any potential peace talks between LIV and the tours, with Tiger Woods saying last December that Norman "has to go." Norman was not listed in any of Tuesday's formal announcements.