Here We Go Again
LIV Golf in hot water for new controversy involving … cactuses?
Love it or loathe it, we can all agree that LIV Golf can't stay out of trouble. Part of that is modern reactionism and golf's general distrust of outsiders, but part of it is the way they do business, bowling over and cutting down anything that stands in their way … literally in this case.
LIV Golf finds itself in freshly boiled water this week after a video of landscapers chainsawing down two Saguaro cactuses to make way for hospitality tents at The Gallery Golf Club—host of this month's Tuscon stop—sparked outrage in the community.
This is significant because Saguaro cactuses are protected under Arizona's native plant law. They are found only in the Sonoran desert, can grow up to 50 feet tall and can live 150 to 175 years (in other words, about 145-170 years longer than LIV Golf). The Gallery Golf Club and Santa Rita Landscaping reportedly failed to secure the proper permits before removing the prickly pair, drawing the ire of locals and the state officials alike.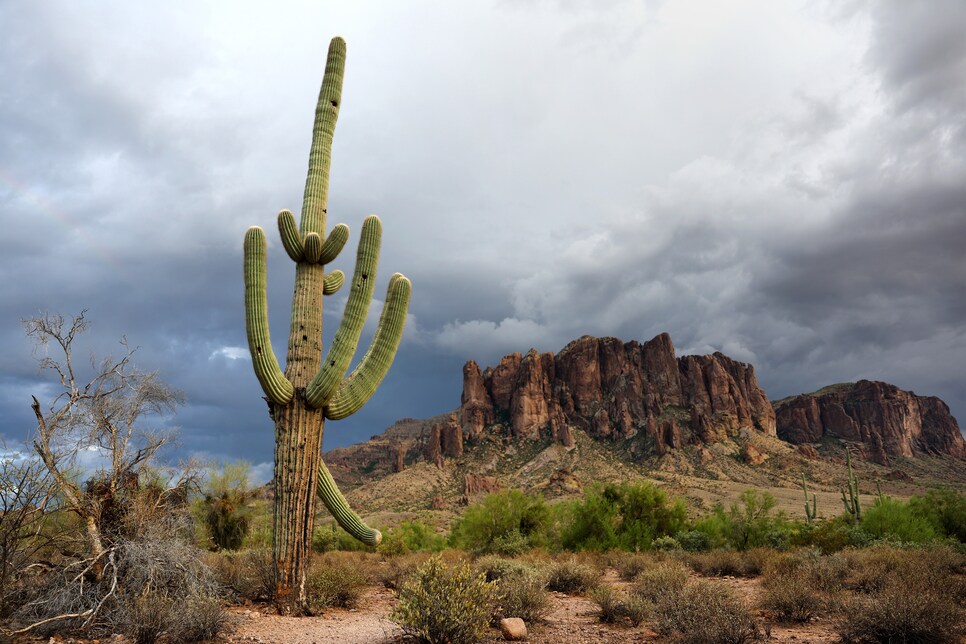 In the grand scheme of LIV Golf controversies, this barely, ahem, scratches the surface. Still, it's another indication of why the upstart tour, err, rubs people the wrong way. Under Arizona law, the unpermitted removal of Saguaro cactuses is a misdemeanor, carrying a $5,000 fine, but don't worry LIV Lovers. Something tells us Mohammed bin Salman can afford it.