Pony Boy
Kentucky quarterback Will Levis signs NIL deal with a horse because Kentucky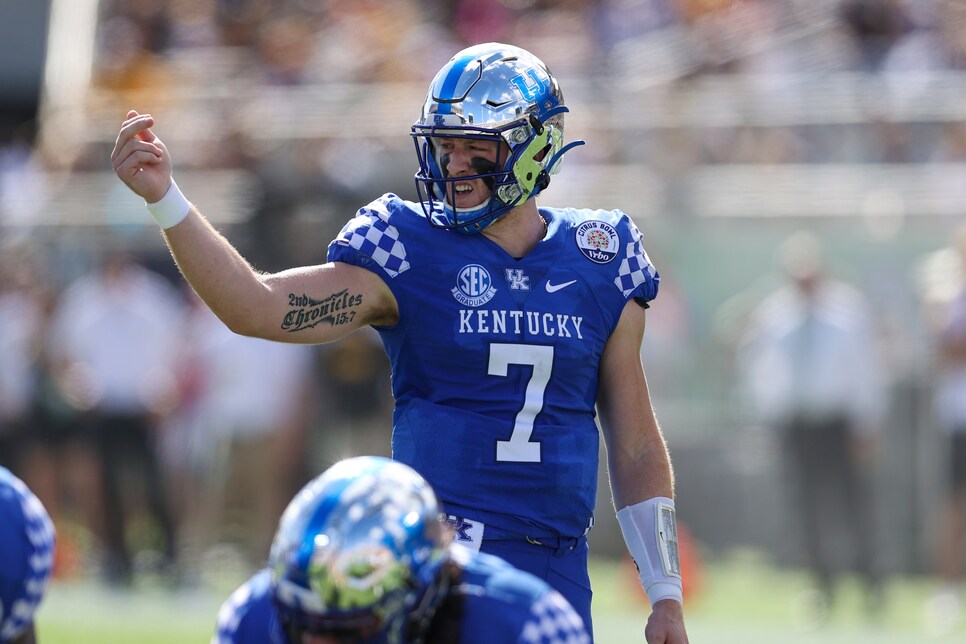 We've seen plenty of parody worthy endorsements since the adoption of college athletics' new NIL regulations last summer. We've seen pizza joints and BBQ pits. We've seen car dealerships, Kool-Aid, Buffalo Wild Wings, and Iowa City's premier Irish cantina. Nothing, however, can compare to the deal signed by Kentucky quarterback Will Levis on Wednesday, which sees the SEC signal caller officially endorse a horse.
In case you were wondering, yes, this is in fact the most Kentucky thing to happen in the history of Kentucky. The second-year Wildcats QB is now repping 2019 Preakness Stakes winner War of Will, currently standing at Claiborne Farms. Why does a thoroughbred stallion need the endorsement of a college quarterback you ask? Apparently to help convince mares across Appalachia to plunk down $25K to breed with the stud.
Reportedly the pair's unique arrangement will focus on a "multimedia advertising campaign that will center on the athleticism of both football players and thoroughbred horses," but really it's just about getting laid. We're not sure about the technicalities of all this, but will that make Levis the godfather of WOW's first foals when they're sired this spring? Equine/NIL experts, please weigh in.