Half-Price Apps
Kansas folk hero Jared Casey cashes in on game-winning catch against Texas with A+ Applebees commercial
A rough six-day stretch for the Texas Longhorns football program just got a little bit rougher.
First, the storied program fell to 4-6 on the season, losing its fifth straight game last Saturday, this loss coming against 1-8 Kansas, a program that was 0-18 in its last 18 Big 12 games. Then, first-year head coach Steve Sarkisian had to deal with the fallout, which included one of the most absurd questions of all time lobbed his way during his Monday press conference.
At this point in the week, you'd think Texas would finally be able to move on to its next opponent - West Virginia. But on Thursday evening Longhorns fans received a painful reminder of what happened last Saturday night. Refresher - walk-on fullback Jared Casey caught the game-winning two-point conversion in overtime, and the video of his parents realizing it was him in real time went mega-viral. A few days later, Casey cashed in on his big moment in the form of an Applebee's commercial. NIL, baby!
The term "legend" gets thrown around a little loosely on the internet these days, but it's fair to call Casey legendary for this. He's definitely a Kansas football legend for life, that we know.
Some might say Casey and the Jayhawks are milking this Texas win for all its worth, and some would be correct in saying that. As Casey should! The rule change to allow players to profit off name, image and likeness is massive for fringe players like Casey, who legitimately only have four years to cash in. The five-star guys who will eventually go pro are going to cash in no matter what, but guys like Casey need to do so when their big moment arises. Good on Jared, who seems to be the perfect spokesman for absolutely housing an entree and an app at 'Bee's. Look at that wink!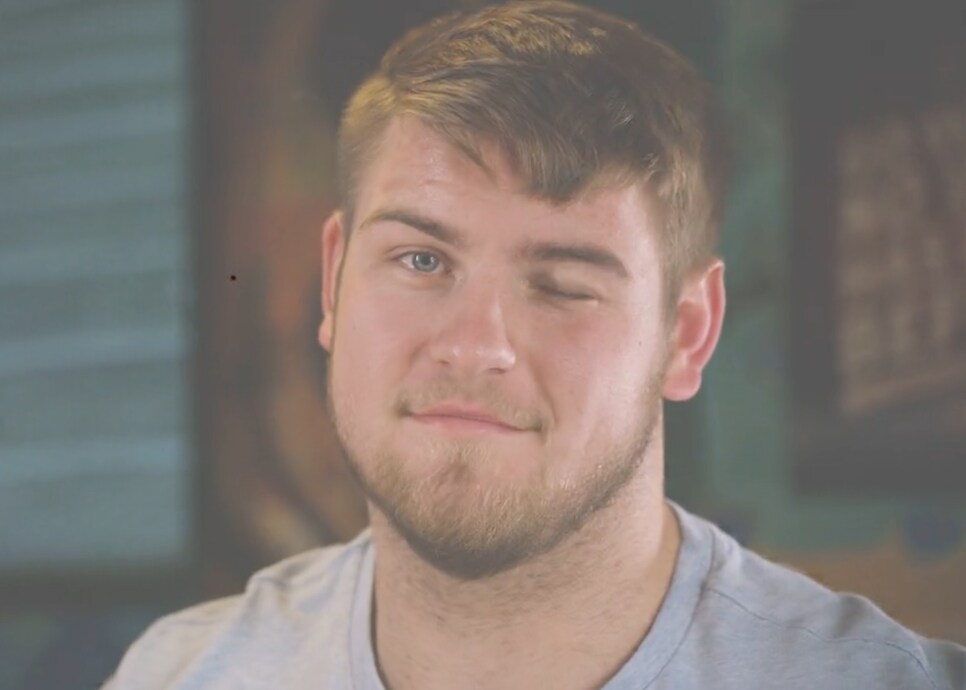 Always go for two, indeed.