Andddd action
The best part of college football's NIL era is the hilariously awkward athlete commercials
So far, college athletics' new name, image, and likeness mandates have been a hit with athletes. They have gotten to make money, further their brands, and gain some valuable life experience in the process. It's also been great for the fans, however, because while said athletes make money, further their brands, and gain valuable life experience, we get a front row seat to the hilariously awkward growing pains.
Take, for instance, Iowa running back Tyler Goodson and safety Dane Belton, who recently starred in a commercial for local Iowa City cantina Carlos O'Kelly's Inspired Mex with former Iowa kicker Keith Duncan (eesh, hang in there, Keith).
Incredible performances across the board, but when Belton says "I can melt a fan's heart like a bowl of queso," a star is born before our very eyes.
Elsewhere in the Big Ten, Ohio State QB recruit Quinn Ewers, who recently reclassified from 2022 to 2021 just to get in on that sweet NIL action, is now repping Holy Kombucha. Tell us about this awesome new product, Quinn.
Forget the playbook, Ewers could really use some work on his "this tastes good!" face.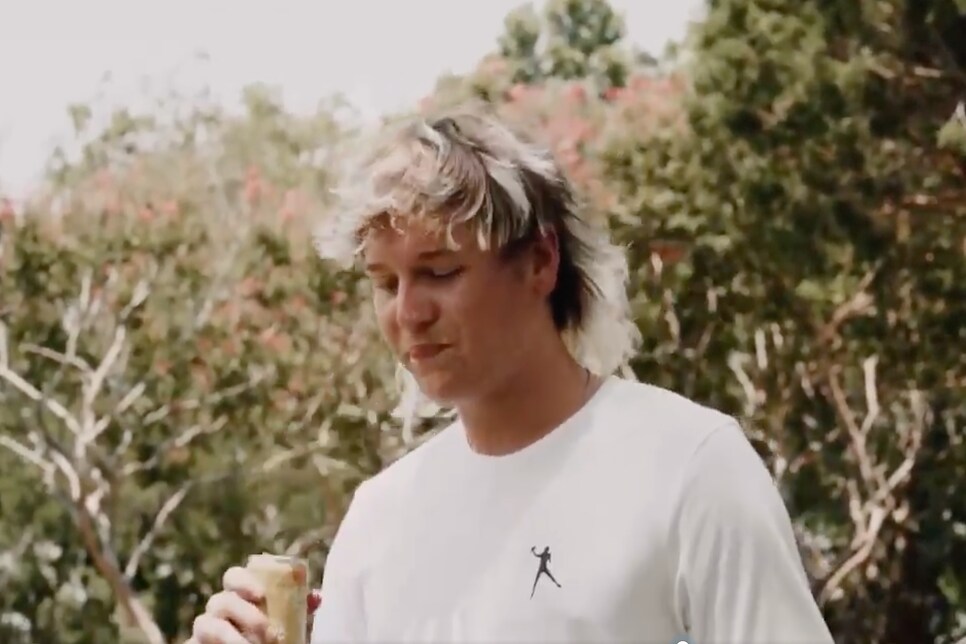 Belton, Goodson, and Ewers will get better at this stuff, partly because they'll learn and partly because there's nowhere to go but up. But the best part of college sports' new NIL era for us? Even if Belton one day melts the hearts of Hollywood like a warm bowl of queso, claiming an Academy Award in front of a tearful George Clooney, there will always be another 18 year old ready to shill some fajitas for the first time. God bless the NIL. Long may it reign.