Superstars
Even Graham Mertz and Spencer Rattler have their own logos now. This is the electricity college football has been missing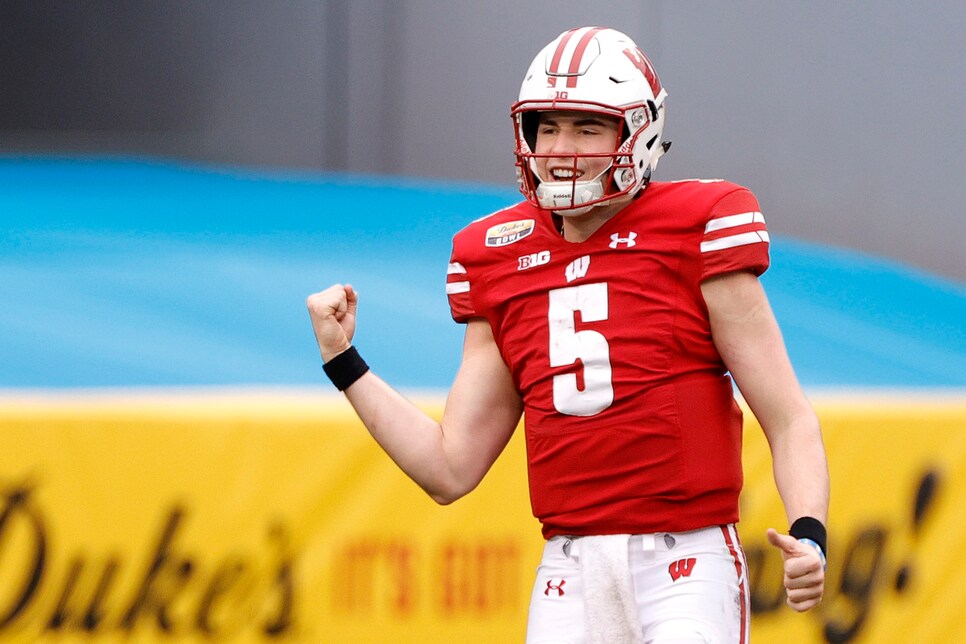 Thursday was a genuinely seismic day in the world of college athletics. It's impact cannot be overstated. Mark the date, because no matter how all this shakes out in the ensuing weeks/months/years, July 1st, 2021 will be a day that changed the way we look at college sports forever. Following a unanimous ruling by the Supreme Court last month that NCAA restrictions on "education-related benefits" violated antitrust law, new name, image, and likeness rules (NIL for short) went into effect on Thursday for all college athletes. To the surprise of absolutely no one, nowhere was the shockwave stronger than in the granddaddy of all collegiate athletics, college football.
But Nix's Milos Moment was just the beginning. Not to content to let their fellow superstar-in-the-making have the all the glory, college football's top signal callers like, um, Graham Mertz and, uh, Spencer Rattler, and, erm, D'Eriq King were quick to join the fun, unveiling their personal logos as if they were ol' TB12 after another Lombardi party. Feast your eyes on these absolute beauties.
The naysayers, including some guy by the name of Dabo, would have you believe that allowing athletes to commoditize themselves is the end of college football as we know it, but we don't see any end here. We see the future. We see a badass rattlesnake and some dope, geometric initials for a Wisconsin game manager. College football has ALWAYS been about completely unearned swagger, and this is as unearned as it gets. It's absolute genius and frankly we can't wait to see what sort of marketing goldmine the amateur kickers of America are sitting on. That will truly be the day.
In the meantime, join us as we send our thoughts and prayers to BYU commits everywhere, who will not be permitted to promote booze, smokes, gambling, porn, or coffee. Sheesh. Talk about a buzzkill.