Brats and Beers
The Chiefs will play a game in Germany next season and Andy Reid is already dreaming about the bratwurst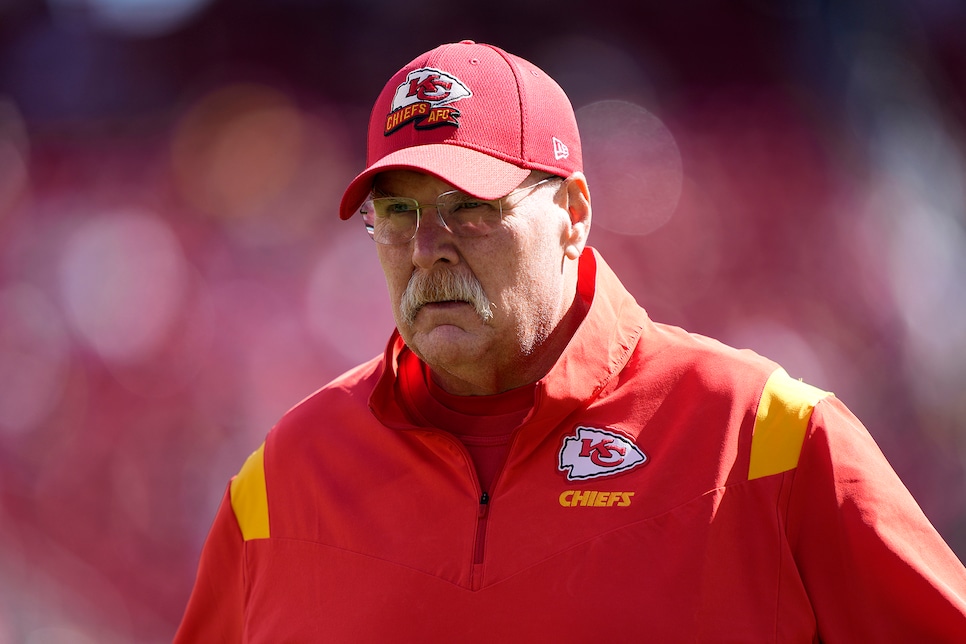 It used to be that the NFL would only ship doormats overseas for international games. There's a reason why you see a bunch of blokes decked out in Jaguars, Jets, and Raiders gear every time the NFL heads to jolly old England. For years, that's all they got. But the times they are nothing if not a-changin', and next season the NFL will export some of its finest franchises, shipping the Bills to Tottenham Hotspur Stadium in London and the Kansas City Chiefs to Allianz Arena in Munich.
Generally coaches pound their foreheads off the wall when their team is selected for international duty, but when asked about the Chiefs' first Deutschland foray on Thursday, Andy Reid delivered the perfect Andy Reid response.
It ain't a cheeseburger, but it'll have to do. It's not the end of the potential culinary delights for Reid, either. There will be giant pretzels, golden lagers, sauerbraten, schnitzel, spaetzle, and even doner kebab—it's a veritable Disney World of starches and gravies. But Reid can't get too carried away just yet. He's got a big game to win this weekend against a plucky Jags squad riding high on Waffle House. The Chiefs are big favorites on paper, but if anyone knows the transformative power of fast food, it's Andy.