U.S. Open
U.S. Open 2023: Jon Rahm doesn't think a rollback will affect golf's longer hitters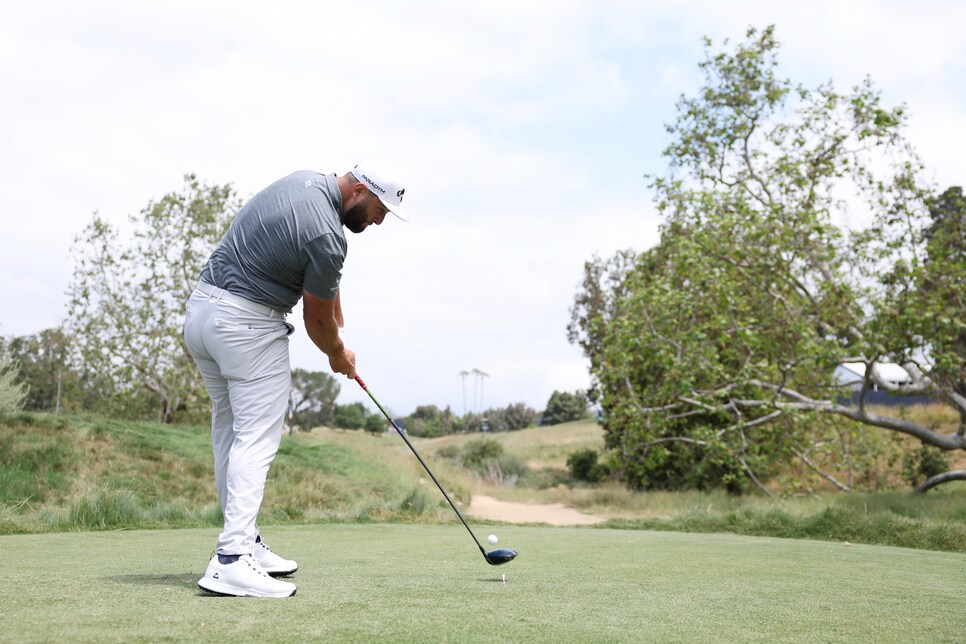 LOS ANGELES — Last week's surprising announcement that the PGA Tour and Saudi Arabia's Public Investment Fund plan to partner has swallowed the game whole, and that includes this week's U.S. Open. However, while the end of golf's civil war remains the primary talking point, there's another divisive topic on the horizon, one that has been simmering for some time: distance.
Earlier this year, the USGA and R&A proposed a new golf ball testing standard for elite competition that would roll back performance by 20 yards or more, although that proposal still must navigate a Notice and Comment period that lasts through mid-August. So far the proposal has been met with skepticism from the majority of tour players, and that includes Jon Rahm.
Speaking to the media Tuesday at Los Angeles Country Club, Rahm was asked about the potential rollback plan. Though he wasn't dismissive of it, he also does not seem like an advocate for the move.
"Obviously the USGA and the R&A want to make a change to the ball to somehow protect the game, which is fine. If they think that's the best decision, so be it," Rahm said. "It's funny to me because how many of the tee boxes on this golf course will become obsolete if they change the golf ball? At least half would be unusable for the next I don't know how many years."
In Rahm's estimation, the way courses are currently protecting against distance is by "adding distance to a golf course in a way where only long hitters are going to have a better chance to win." Regarding how he thinks the proposal would affect competition, Rahm doesn't envision it being an issue towards longer hitters, but thinks those lacking pop could be hurt.
Rahm also asserted the rollback could lead tournaments to simply move up to forward tee boxes.
"And I don't think the scores would change that much, honestly," Rahm said. "I think what was leading in tour distance 2004 or the early 2000s, and last year was pretty much the same number to a T. I think as a general norm, we've become better athletes and more optimized to play this game, but I don't even know how to say. At the end of the day it's a decision, and we're going to have to deal with whatever they decide."
Should the proposed modified local rule on the golf ball go through, it wouldn't take effect until January 2026, and then the PGA Tour would have to decide to enact the MLR for it to be in effect. This proposal is the result of the ruling bodies' position on driving distance outlined in its conclusions from the Distance Insight research project. Previously, "the objectives were to identify mechanisms to address the persistent increases in hitting distance over time that have fueled the pace at which golf courses are lengthening, as well as to enhance the reward of a central impact."
Rahm is ranked 11th on tour in driving distance, averaging over 312 yards on the season. The 2021 U.S. Open champ tees off Thursday at 8:24 a.m.
MORE FROM GOLF DIGEST @ THE U.S. OPEN