The Loop
Hideki Matsuyama has a perfectly good reason for why his marriage was a secret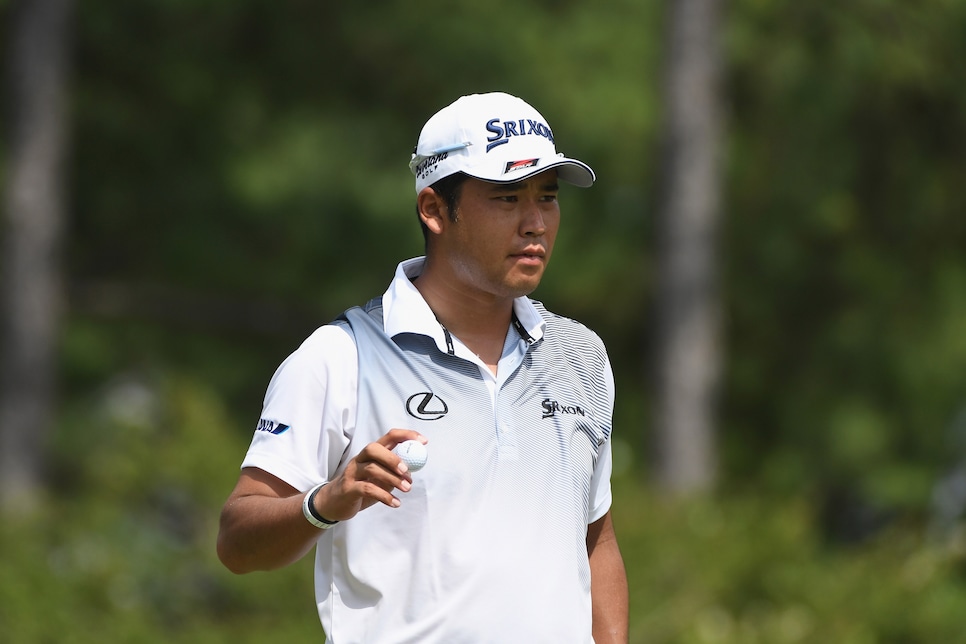 Ross Kinnaird/Getty Images
OLD WESTBURY, N.Y — I like to think we live in the golden age of journalism. The fourth estate has toppled dictatorships, exposed corruption, given the silent a voice and united masses. For all the cries of "FAKE NEWS," the power of the pen has never been mightier.
Except, apparently, when it comes to golf.
Let's rewind the clock back two weeks, when Hideki Matsuyama announced he and his wife had just welcomed their first born. A move that caught some by surprise, for one chief reason: most didn't know Matsuyama was married.
Speaking at the Northern Trust, the 25-year-old star had a perfectly good reason for why his marriage was a secret.
"No one really asked me if I was married, so I didn't have to answer that question," Matsuyama said. "But I felt that after the PGA would be a good time, because our baby is born and I thought that would be a good time to let everyone know."
Woodward and Bernstein, we are not.
As for his newborn's impact on Matsuyama's postseason run, as he enters the FedEx Cup points leader?
"Of course, happy about the family," he replied. "But golf is golf. Once we get on the golf course, that's what I'm thinking about. "
Judging by his recent output, you don't have to be a sleuth to recognize that statement as truth.
You are using an unsupported version of Internet Explorer. Please upgrade to Internet Explorer 11 or use a different web browser.