Welcome to Florida
Florida Woman leads police on wild golf-course chase, beats Florida Man at his own game
Lesser known is Florida Woman, but that's all about to change thanks to Jodie Ann Harvey, a 60-year-old Floridian who led local police on a harrowing chase across a Vero Beach golf course on Tuesday afternoon. Witness the legend as it is born:
First of all, holy hell do not skip through that intro. Epic. The Indian River County Sheriff's Office are straight killing the content game. Second of all, just this. This and only this.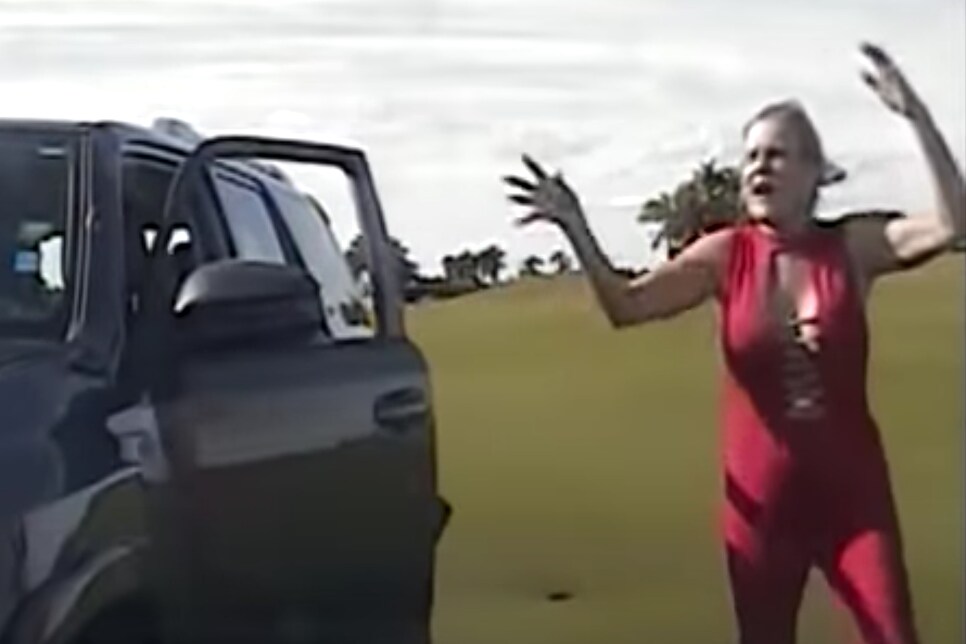 That is a heck of a look for any 60-year-old woman to pull off, let alone one leading police on an off-road car chase at 1 p.m. on Tuesday afternoon.
Lastly, we're glad no one was hurt, because from the sound of things, Harvey was out her damn gourd. After refusing to comply with a routine traffic stop, Harvey blasted through a gate, entering onto Grand Harbor golf course, where she then zigged and zagged through hastily abandoned carts and dumbstruck players alike. Eventually Harvey was subdued at considerable cost to her vehicle and those of the pursuing officers, and is now being charged with assault with a deadly weapon, DUI, two counts of criminal mischief, aggravated fleeing to elude, and finally, the toothpick umbrella in this felonious cocktail, aggravated assault on an officer/firefighter/EMT.
Look out Florida Man, you might finally have some competition.