Danny Dimes
Daniel Jones is so locked in he can't even be bothered to look up from watching film for his teammate's Instagram live
At this point, the Daniel Jones haters have their feet so dug in that they will do anything they can to continue to discredit whatever he does on the field. But the fact of the matter is in the biggest game of his career to date, Jones had the best game of his career to date. That cannot be taken away from him. We all saw the graphic: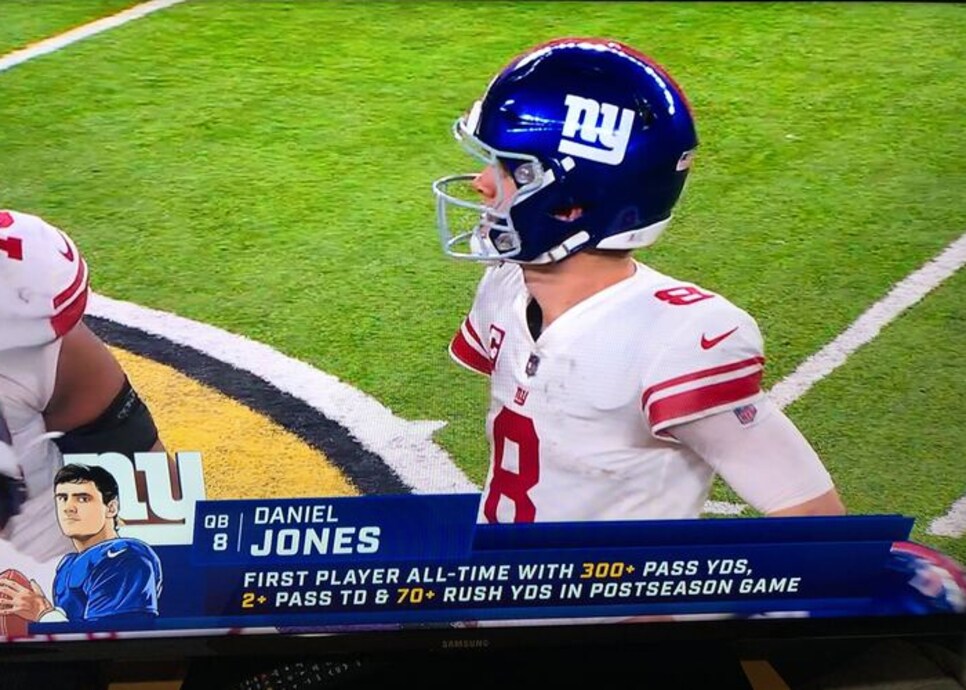 The thing is, Jones has been playing like this for quite some time now, but the social media analysts of the world who don't pay attention continue to reference his past issues with turnovers as a way to knock him. In reality, if you remove the ugly Week 11 loss to the Detroit Lions, Jones threw just three interceptions the entire season, and he only lost three fumbles. Protecting the ball has been paramount for DJ this year, which is a big part of the reason the Giants are playing well into January. He's locked in.
How locked in, you ask? On the team plane following NYG's 31-24 road upset over the Minnesota Vikings, Jones' head was buried in his iPad when linebacker Jihad Ward tried to get his attention for Instagram live. Presumably, Jones was watching film, either of the Vikings game or of his next opponent, the Philadelphia Eagles. We're choosing to believe that for two reasons: 1. because it makes for a great story and 2. because it's probably true (Warning: some NSFW language in this one):
Can you be more dialed in? Even Ward smacking the divider to try to get his attention didn't work. My man is in a TRANCE: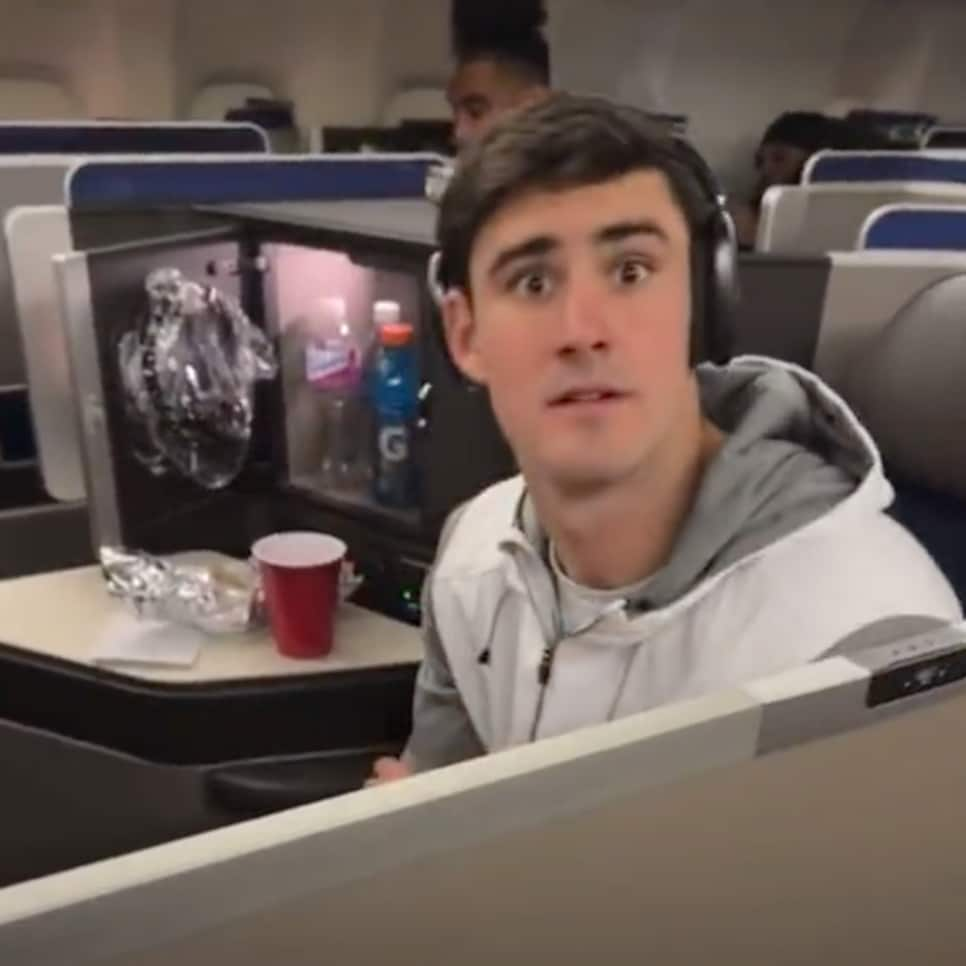 Laser-focused. Impossible not to love this as a Giants fan. Impossible not to be beaming with joy. Can you feel me beaming through the screen? I'm beaming.
It gets better, too. Giants running back Saquon Barkley, we can confirm, was also watching film:
Man, Brian Daboll has these guys believing. As for Evan Neal, who played a solid game, well, he was hungry. Film can wait:
Food first, film later. The lineman motto. We respect it. Let's hope the Giants keep on winning just for these Instagram lives from Ward.