The Loop
College GameDay is headed to Dustin Johnson's alma mater for the first time—is a DJ guest pick in the works?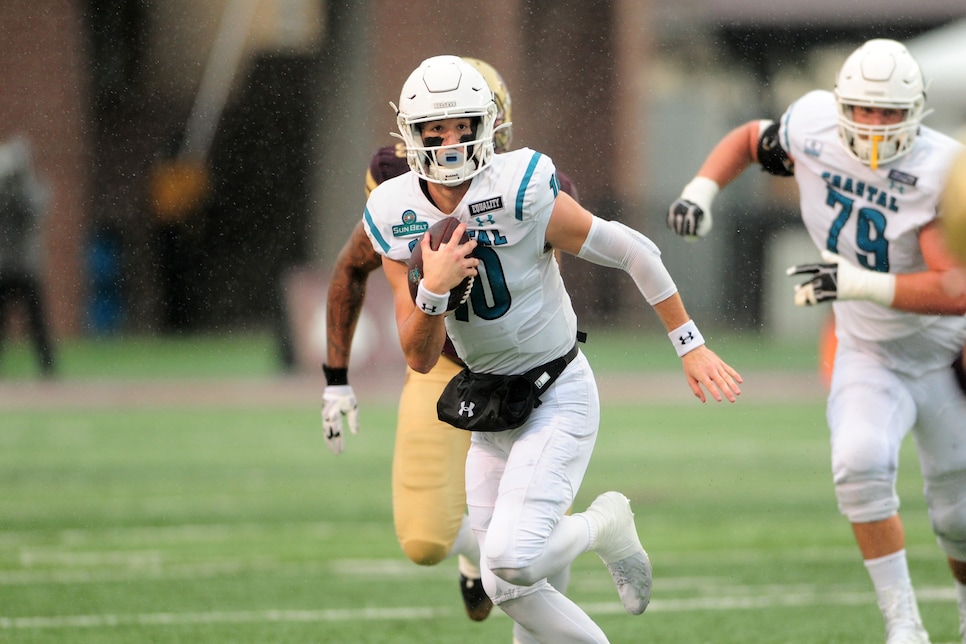 If you're one of these people who follows the bearing of the College GameDay bus with the same verve as Tiger's yacht, then you've no doubt heard that on College GameDay will take its travelling road show this Saturday to Conway, S.C.—the home of the Coastal Carolina Chanticleers—for the first time ever. This is notable because A) It's probably the only show of national respect the undefeated Chanticleers are going to get this season, and B) Because it just happens to be the alma mater of 2020 Masters champion Dustin Johnson.
Let's all put on our tinfoil hats for a second: College GameDay shows up at the Masters for the very first time, and Dustin Johnson laps the field, winning his very first green jacket in the process. And now, less than a month later, College GameDay is headed back to the place where it all began for DJ. Coincidence? We think not! Clearly for anybody with even a tangential grasp on conspiracy theory, this means that all of this—the pandemic, the postponed Masters, College GameDay at Augusta National, the 2020 green jacket—have all been pawns in one monumental endgame:
DJ AS A COLLEGE GAMEDAY GUEST PICKER.
Obviously we're jesting a bit here. We don't actually think COVID-19 is a sweeping College GameDay conspiracy (though we've heard dumber theories.) That said, it sounded equally silly this spring when we laughed and asked, "What if College GameDay at the Masters?" Then College GameDay ended up at the Masters. So consider this a bit of a mojo heat check: What if DJ is the guest picker of College GameDay this weekend?