The Loop
Dustin Johnson is only 11 years away from matching this ridiculous Tiger Woods statistic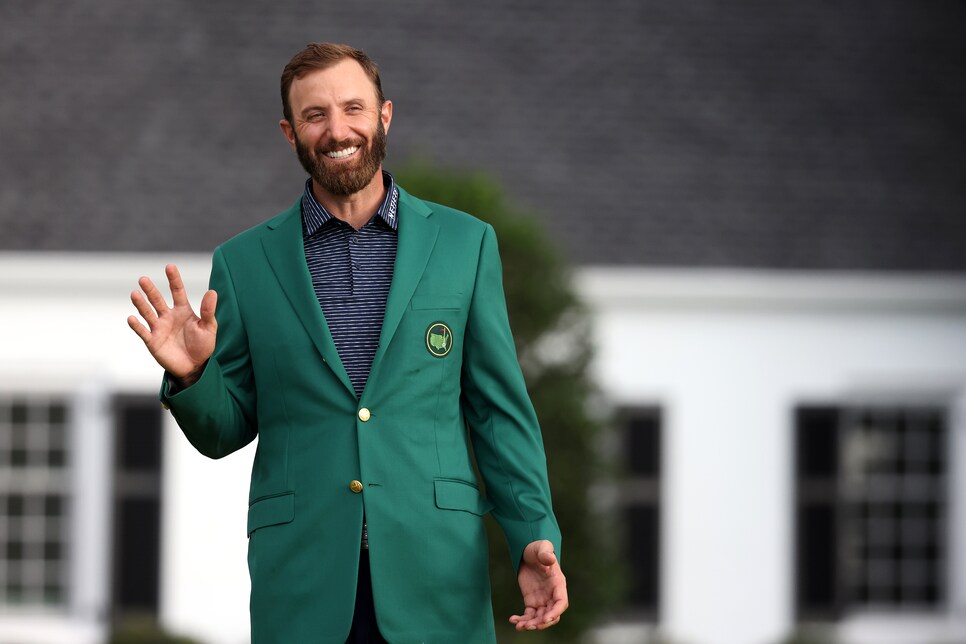 As Golf Digest's own Ryan Herrington astutely pointed out on Sunday, Dustin Johnson's 2020 was even more dominant than you think. His latest victory at the Masters made it, dare we say, a Tiger Woods-ian year on the PGA Tour. Gasp.
Johnson's incredible summer and fall have kept him atop the World Ranking for quite some time now, this week marking his 106th career week as World No. 1. As Justin Ray pointed out on Twitter on Monday, that ties him with Rory McIlroy for third-most weeks as No. 1 all time. Johnson will eclipse that when he remains No. 1 next week, meaning he'll be in solo third. Next stop: Greg Norman, who was the top player in the world for 331 weeks during his career.
Should he get there, the only man left to catch is Woods, who held the No. 1 ranking for a record 683 weeks. All Johnson needs to do to match that is remain No. 1 for...(checks notes)...the next 11 years:
Seems simple enough. A decade and change of utterly dominant golf for DJ could put him in the same class as Woods when it comes to the OWGR. He'll be 47 when this definitely happens.