Sweet Tooth
Andy Reid compares Super Bowl to chocolate cake, the NFL playoffs have now officially begun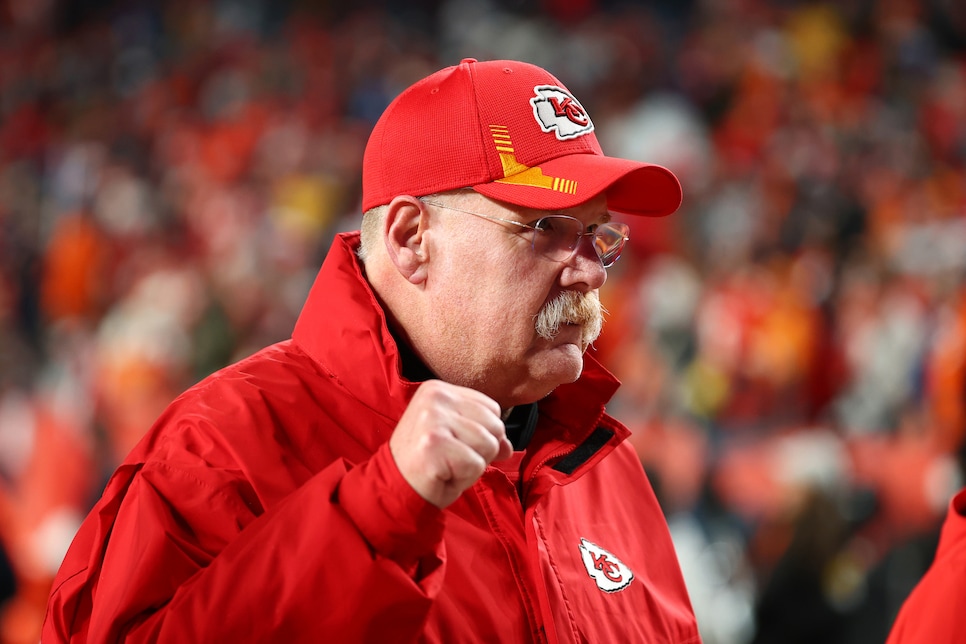 There is exactly one thing on earth that Andy Reid loves more than football. That thing is food, and he is not afraid to let you know it, comparing the gridiron to a grill at every available opportunity. Sometimes it's Chinese food, sometimes it's steak, but most of the time it's cheeseburgers. Lots and lots of cheeseburgers. On Monday, however, Reid decided to switch things up for the Super Bowl LVI push, comparing The Big Game not to juicy beef patties slathered in melted cheese and wedged between a pair voluptuous buns, but chocolate cake. Football gourmands, the NFL playoffs have now officially begun.
"The ultimate chocolate cake." If there's ever been a better description of the Super Bowl, we haven't heard it.
Now Andy Reid has no reason to leave the game of football. He's a lifer if we've ever seen one, and has earned unlimited tenure in Kansas City should he want it. If he should ever hang up the headset, however, he would make an absolute killing on Food Network. Just think, a late-night food talk show co-hosted by Guy Fieri and Andy Reid, who both sit around sipping Micheladas, talking brisket, and breaking down defenses. It's a million-dollar idea. Please don't steal it.
As for the Chiefs chances to cut the proverbial cake this postseason? Well, let's put it this way: If you thought a hungry Chiefs team was scary, just wait until you see them with a sweet tooth.