Local knowledge
U.S. Open 2023: An investment advisor and LACC member was Wyndham Clark's secret weapon this week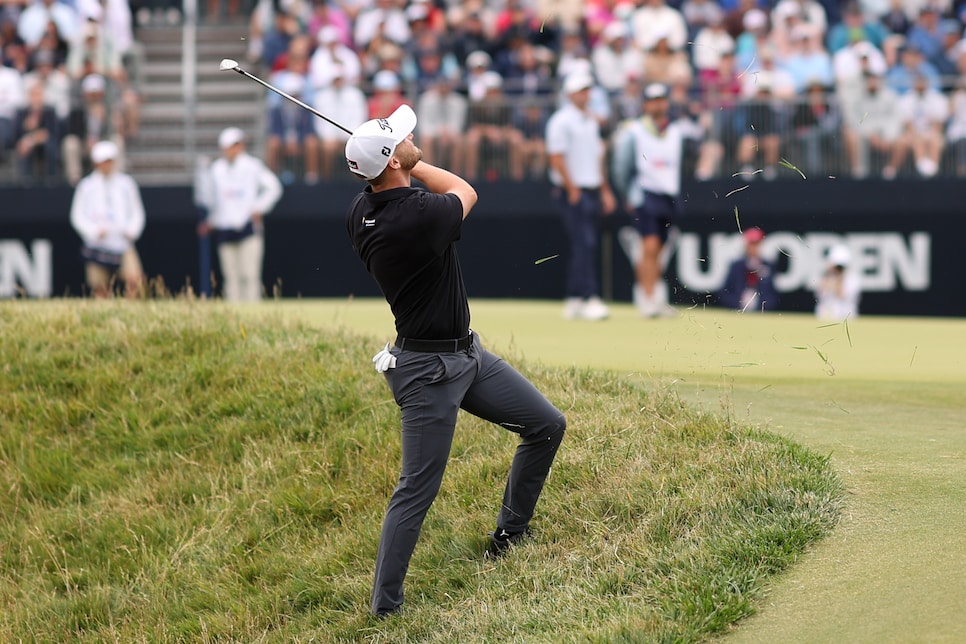 Wyndham Clark launches his shot around the 14th green in the second round.
Richard Heathcote
LOS ANGELES — "Local knowledge" has become a bit of cliché, but for Wyndham Clark—who opened 64-67 to climb the leaderboard through 36 holes at the U.S. Open—it really has been a thing.
Clark came into Los Angeles early, landing last week for a practice round at Los Angeles Country Club with a particularly useful caddie: friend and former All-Ivy League golfer P.J. Fielding, an investment advisor and LACC member with plenty of high-level experience in the conditions Clark would be facing.
"A lot of times, when you take out a local caddie, they might give you information that you can see and you already know, but he had some good insights on putts and the lines you need to take when fairways get firm," Clark said. "When I left that practice round, I felt like I could have come here [this week] and not even play one, it was that in-depth."
That was evident in Clark's second round, where even the beefed-up pin placements didn't do much to push him off the pace he set with a first-round 64. Clark hit 14 greens, and when he was in trouble, he pulled off shots like his pitch on 14 (his fifth hole) from a gnarly, super-uphill lie on the side of a bunker on the par-5 14th.
Clark made a full swing and hoisted it high, landing it 12 feet and converting for birdie. "After that up-and-down, I was feeling a little cocky," he said. "It was a tough shot, and making birdie there was huge. When I got to the front nine, I started leaking a little bit of oil and was grinding to make parts, and I kept reminding myself, hey, let's get back to that cocky player."
MORE FROM GOLF DIGEST @ THE U.S. OPEN