Cobra
T-Rail
Our Review:
WHAT IT DOES: OK, we know that sets with large-headed, hollow bodies aren't that easy on the eyes for some golfers, but what really matters is how they perform, and these do just that. The hollow design incorporates a wide sole with rails that make turf interaction easier and help shift weight low to foster higher ball flights. A durable 455 steel is used for the company's forged E9 face design in which material has been removed from the heel and toe to increase ball speed on shots struck in those areas.
WHY WE LIKE IT: In recent years Cobra has broadened its reach by making irons that appeal to better players, but the company hasn't done this at the expense of producing helpful equipment for golfers who need it. The T-Rail set builds on that heritage in a meaningful way by using one of the company's most proven design features—the Baffler soles. In addition, a true, larger hybrid is used in place of the 4-iron instead of an iron with a hollow-body construction. In short, there are no complaints about the feel of this club or its ability to produce good golf shots. Want even more help? A 5- and 6-hybrid are available through custom order. Read more >>
All products featured on Golf Digest are independently selected by our editors. However, when you buy something through our retail links, we may earn an affiliate commission.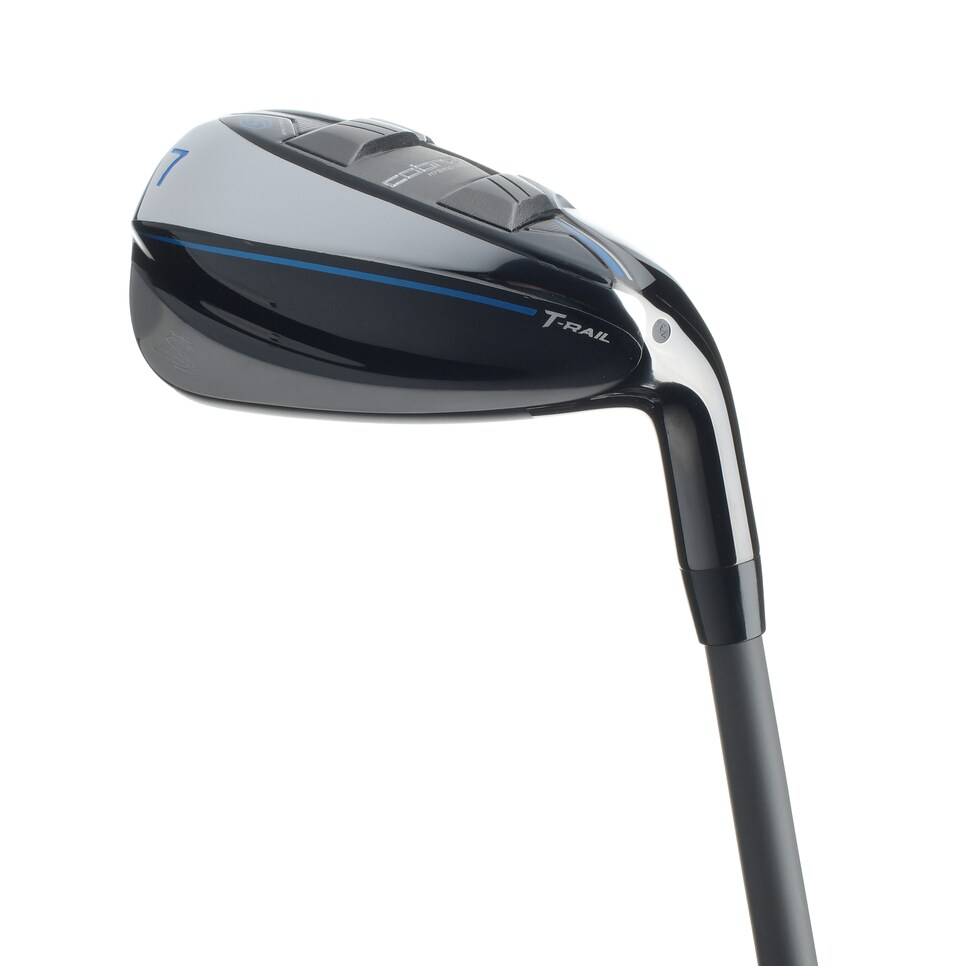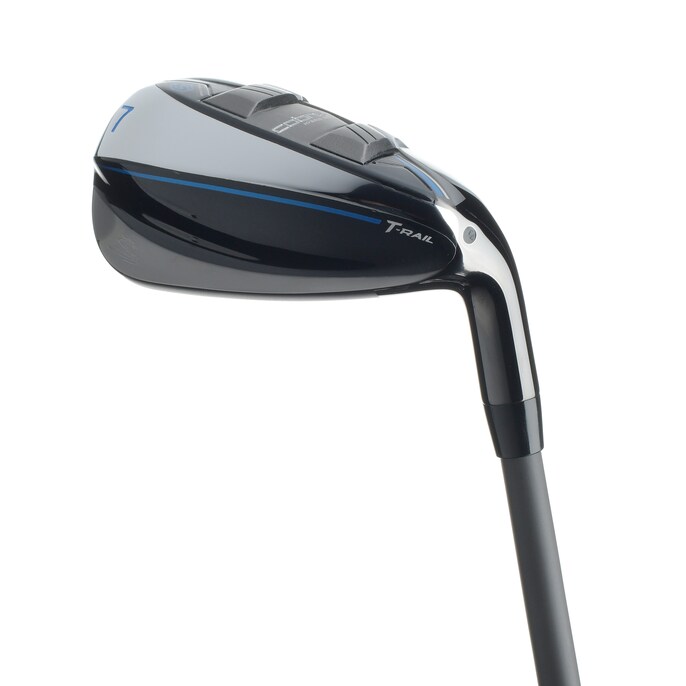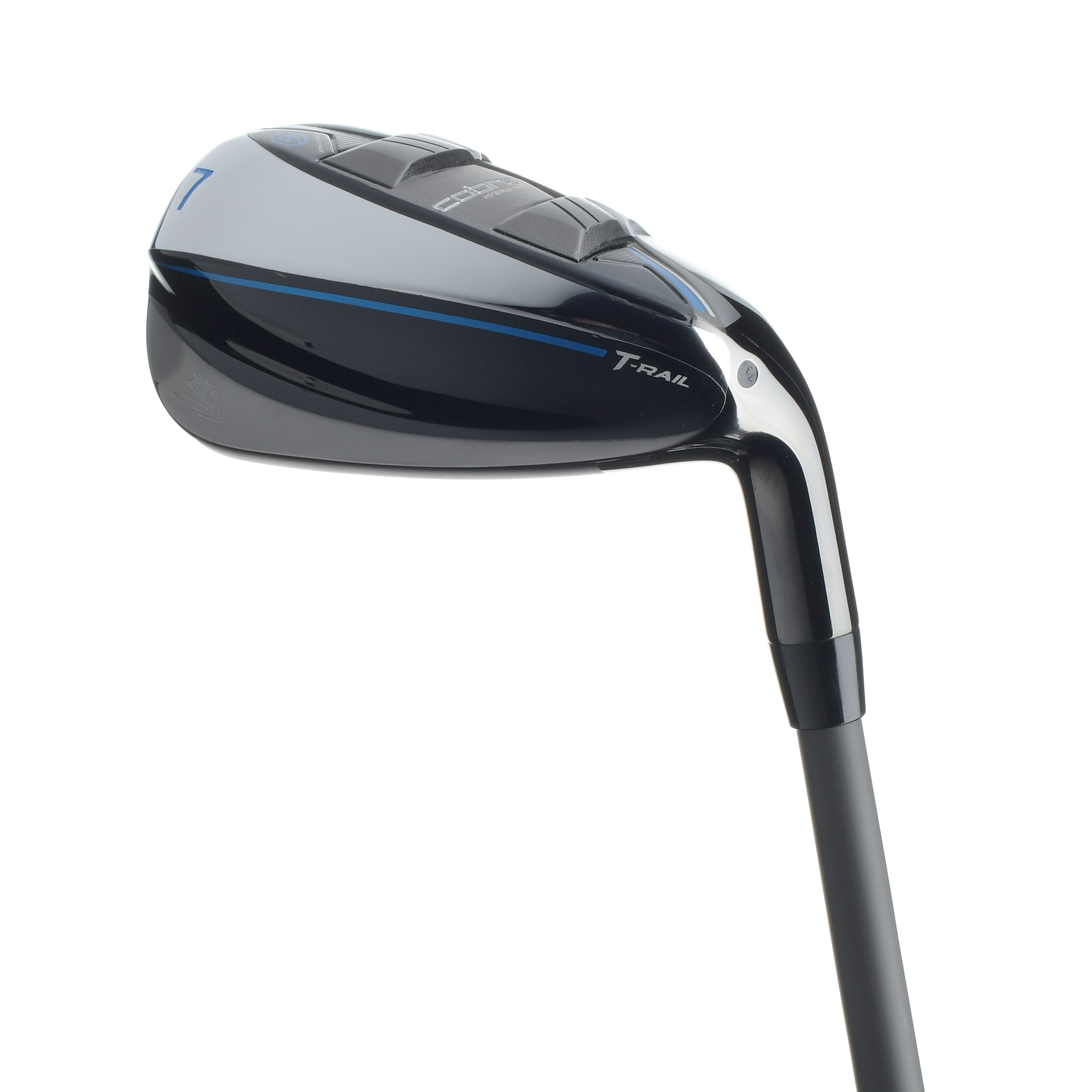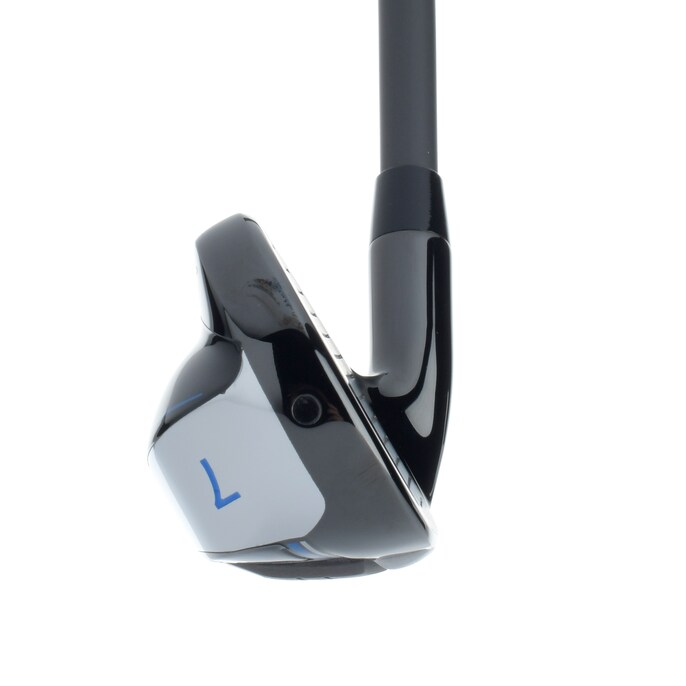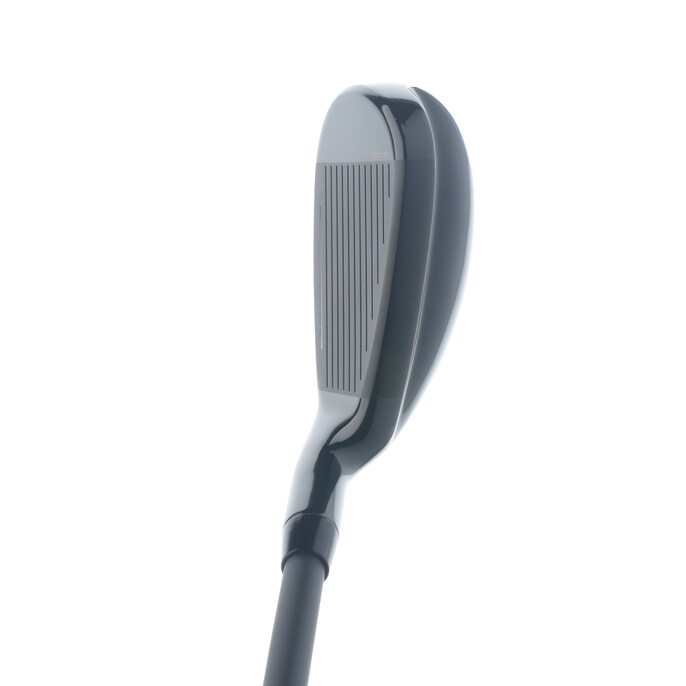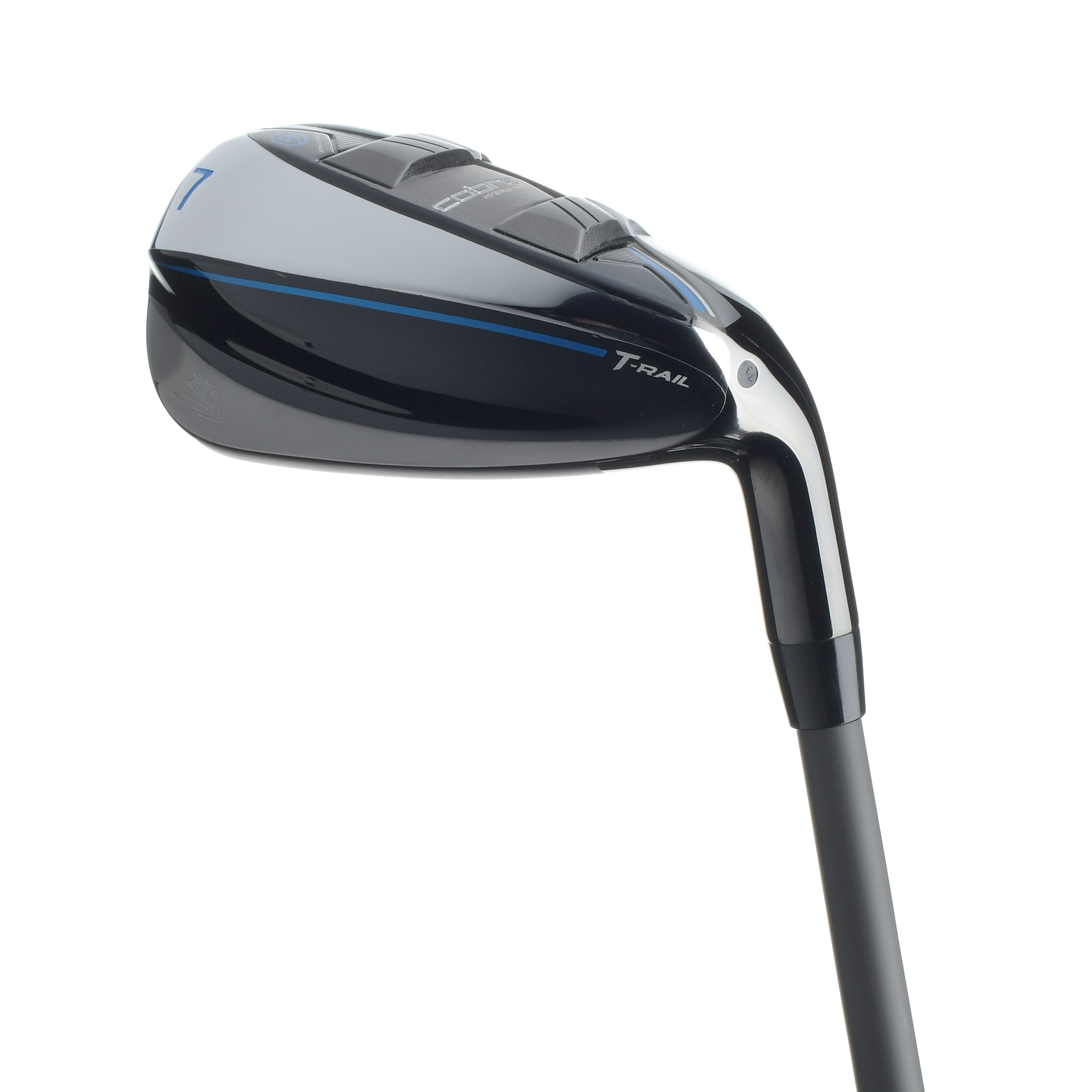 Ratings
* Percentage of total score
Player Comments
High-Handicapper
"The dark finish provides a cool look. It stands out without being showy; like you care about your equipment. The rails give me confidence I won't hit it fat. A steady, all around performer."
High-Handicapper
"It's very understated for having a hybrid/iron look. It has surprising pop to it. Even though it felt light, the distance was good and it was easy to launch. No turf issues at all. Goes straight and high throughout the set."
High-Handicapper
"All shots have similar ball flights with good forgiveness. Even when I hit it fat, the ball goes the same distance. These are super trustworthy clubs."
Club Specs
Lofts
7-iron: 29 degrees; PW: 44 degrees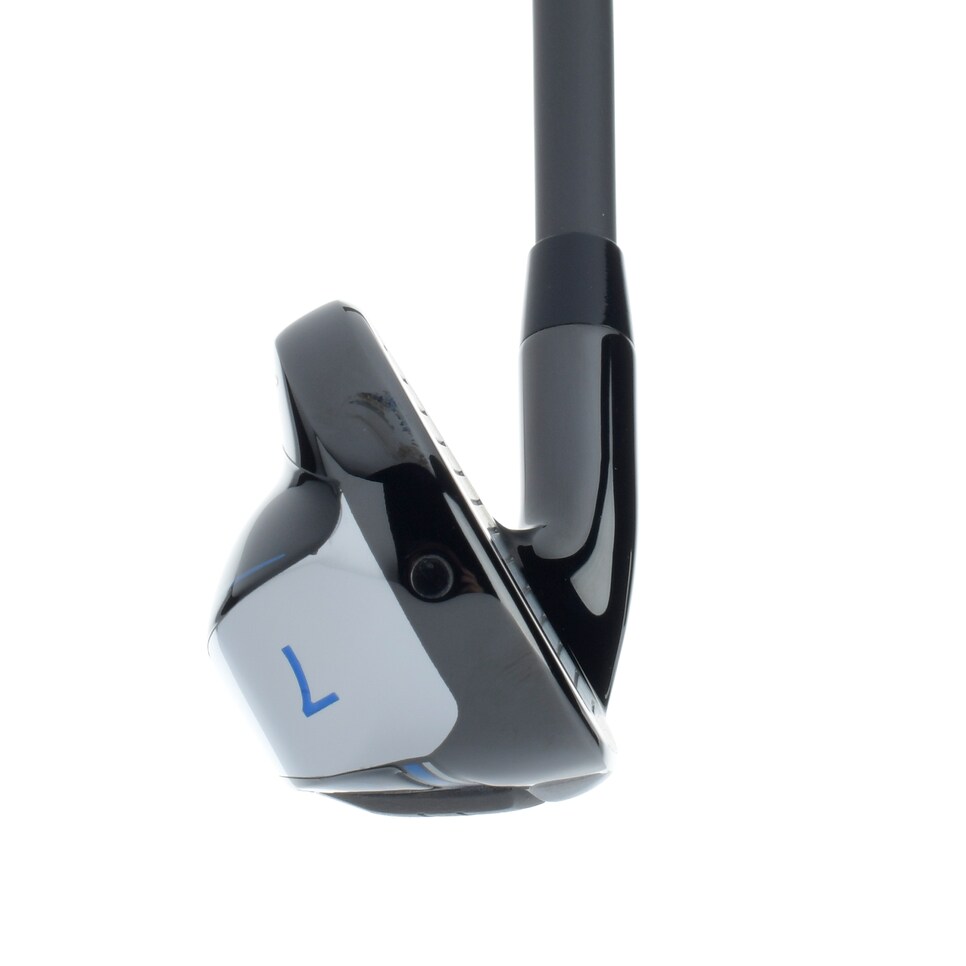 From the Manufacturer
Description
T-Rail combines the best qualities of a hybrid and an iron into one club. A hollow, hybrid-iron design features a wide-sole with Baffler Rails which work together to keep the club from digging and help it glide through the turf with ease. The front portion of the rails were made hollow to make room to allow the forged face insert to be more flexible and create faster ball speed and higher launch.
Learn More
Surviving the Hot List Presented by Rapsodo
For the first time in the 19-year history of the Hot List, we invited a documentary-film crew to the 2022 testing summit to document the process, the people and the drama behind the most coveted assignment in golf.