Cobra
King 3D Printed
Our Review:
WHAT IT DOES: In putters, the face gets most of the attention, but what about the guts? That area needs to be light, but it can't be air, or every mallet would sound like a tin can. Cobra constructed its middle using a 3-D-printed lattice structure that's never been seen before to create stability and support while improving sound.

WHY WE LIKE IT: Your middle-school self is lucky this bad boy wasn't at the science fair or it would have put those baking-soda volcanoes to shame. The putter's internal nylon cartridges are lightweight but strong enough to house heavy tungsten. The weights occupy the extreme heel and toe, front and back. Cobra also uses SIK Golf's descending loft face pattern to ensure proper launch angle regardless if the player is hitting up or down on the ball.
All products featured on Golf Digest are independently selected by our editors. However, when you buy something through our retail links, we may earn an affiliate commission.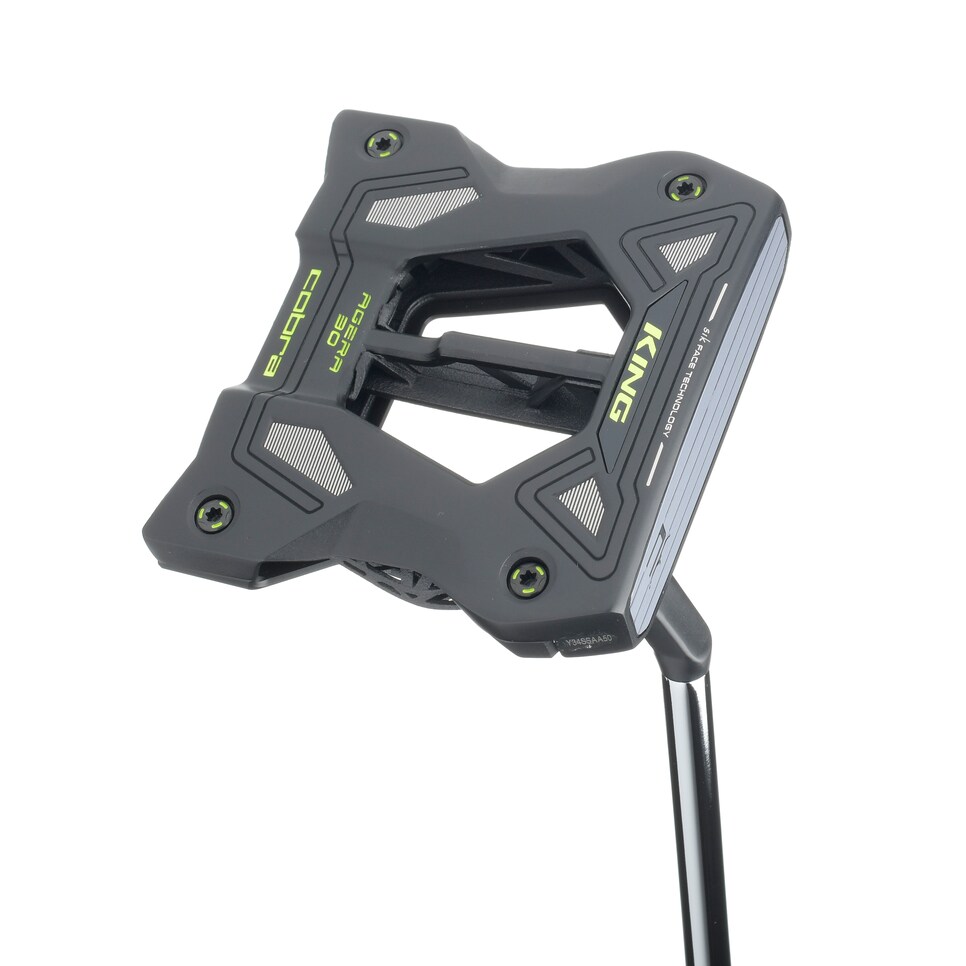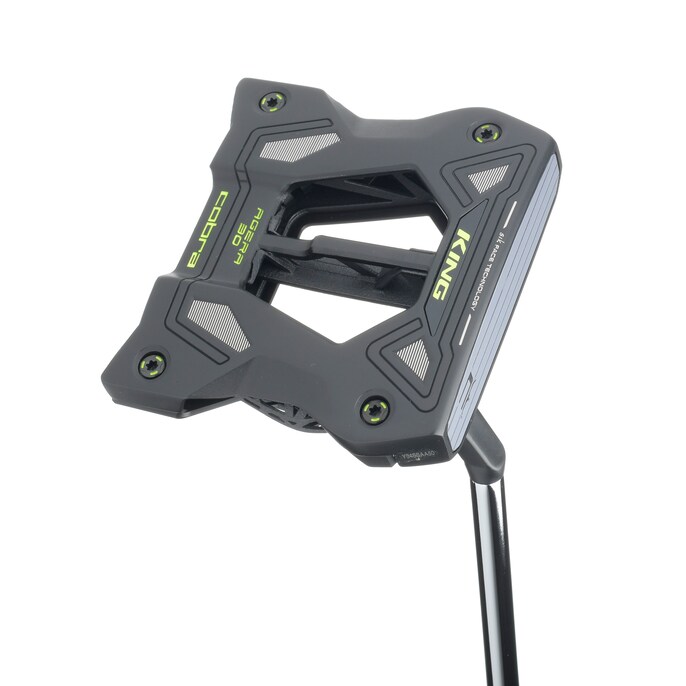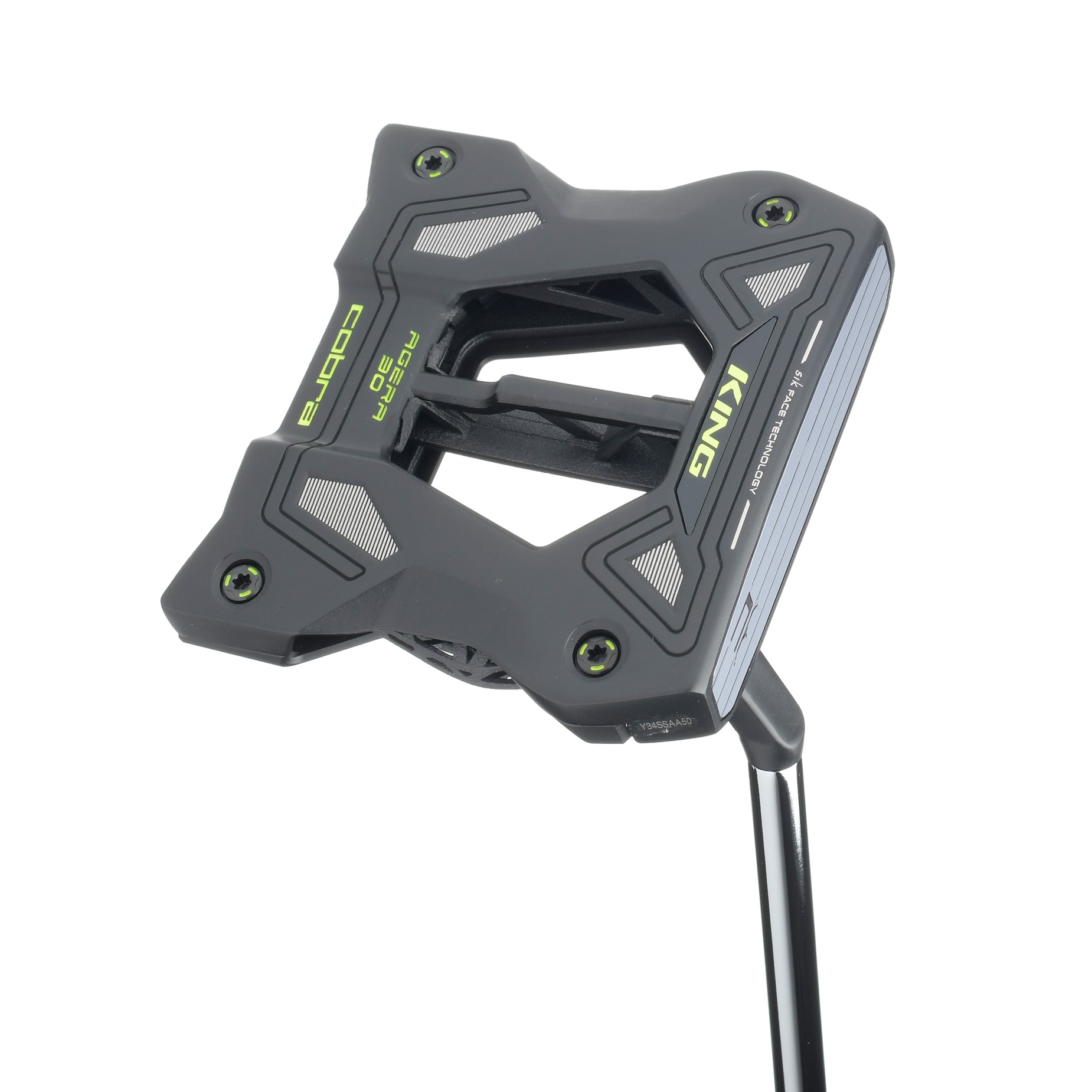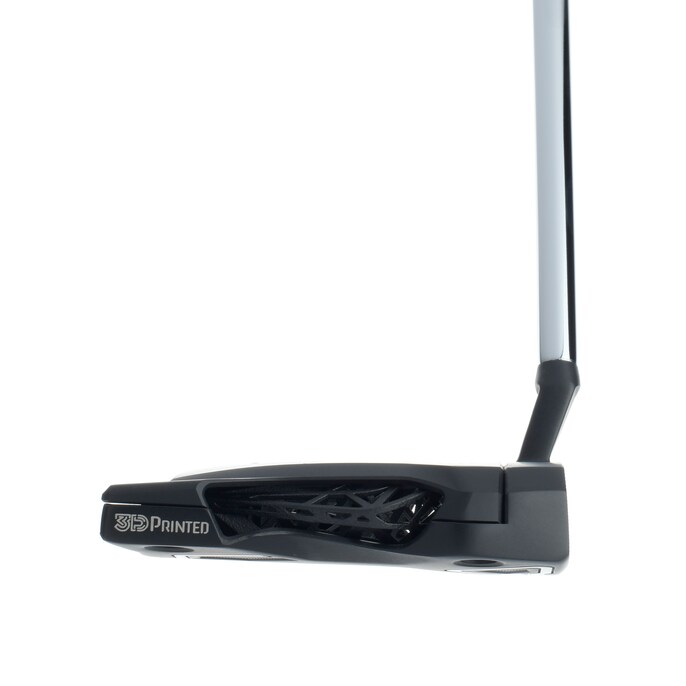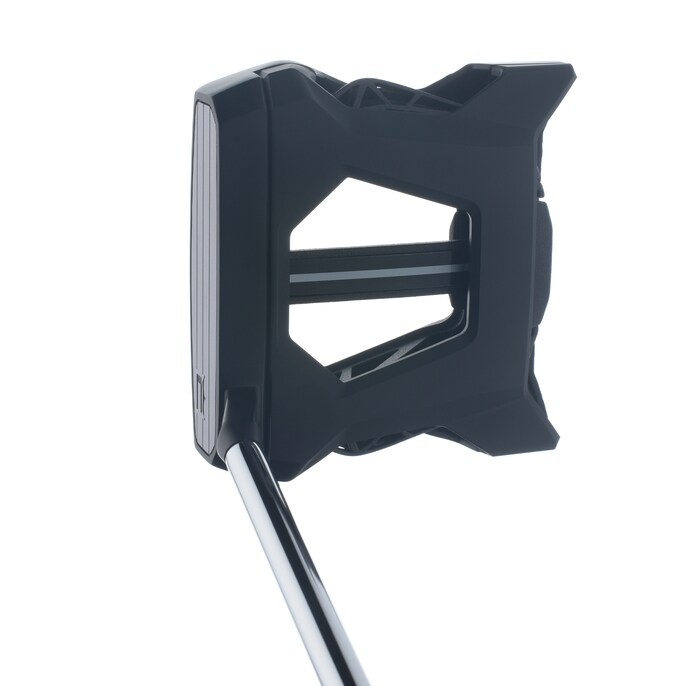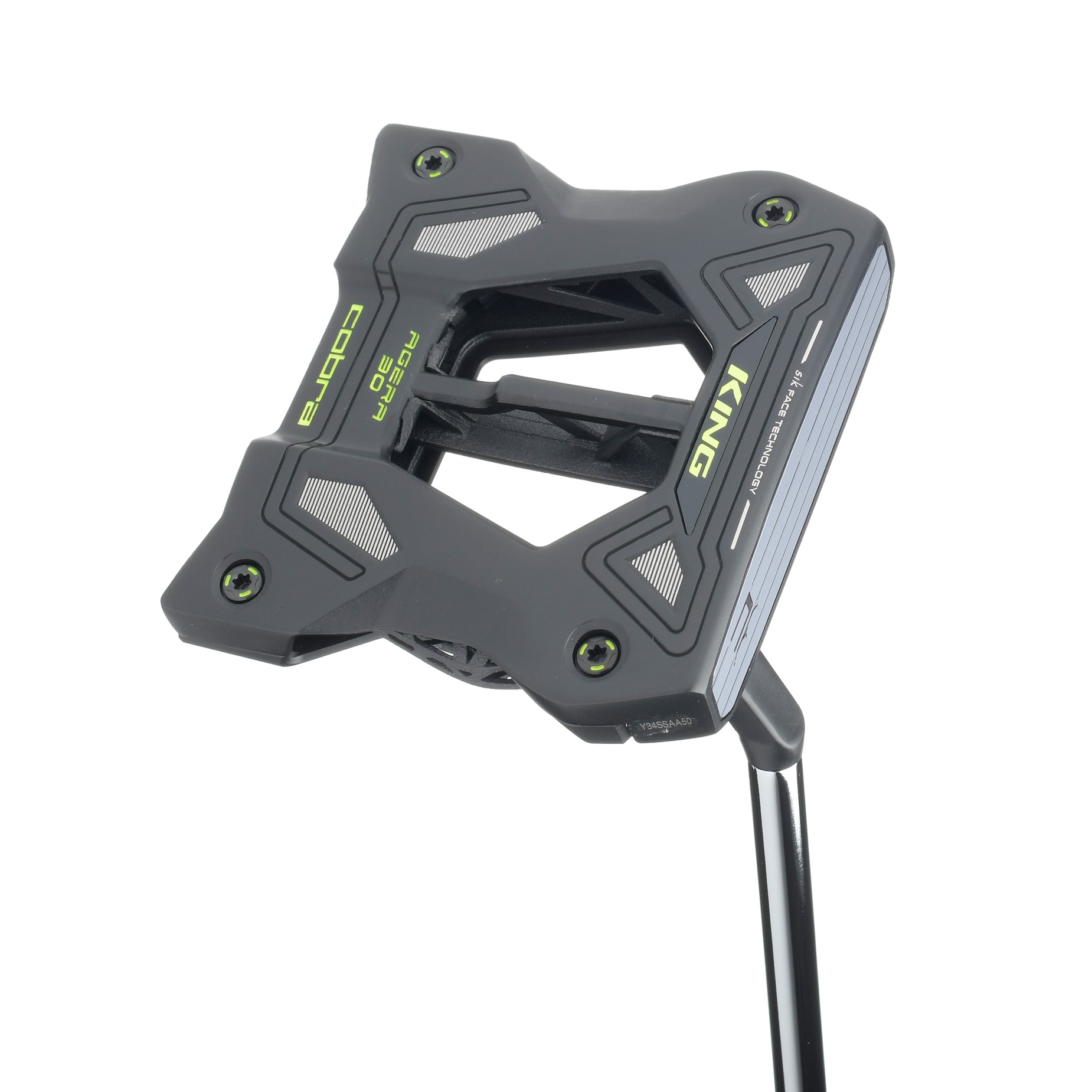 Ratings
* Percentage of total score
Player Comments
Low-Handicapper
"It has good balance front to rear to keep the putter's back end from dragging on longer swings."
Mid-Handicapper
"Maybe not a club that you'd pick up but it puts a tremendous roll on the ball, which allows you to focus on your line because you know you'll get the ball to the hole. Excellent alignment lines and for as big of a head as it is, it is easy to maneuver on long putts."
High-Handicapper
"The three alignment aids helps to get the ball lined up. The head feels light, especially on longer putts. Get used to that or leave all of your putts short. The sound really detracts from the overall experience."
Club Specs
7 models; Head Weight: 380-385 grams; Length: 34-41 inches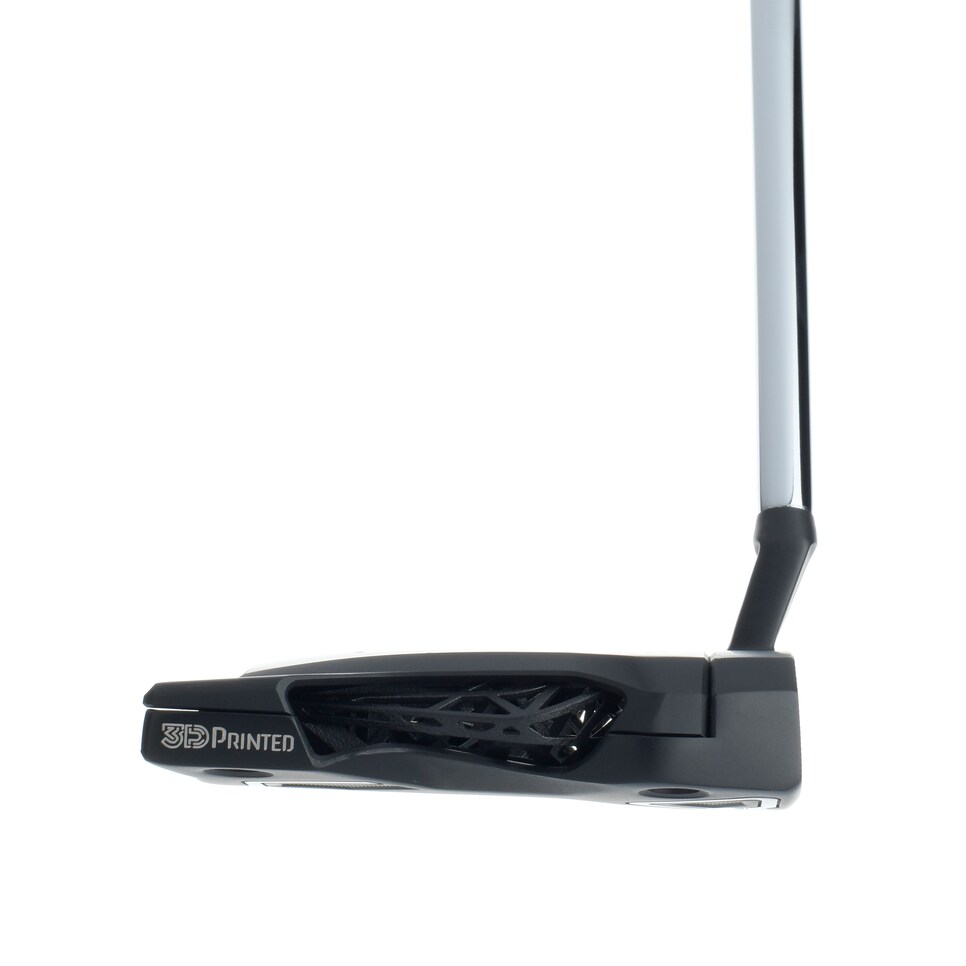 From the Manufacturer
Description
The KING 3D Printed putter line features two mallet shapes, an oversized fang shape with the Supernova, Supernova 20, and Supernova 30, and an oversized mallet with the Agera, Agera Armlock, and Agera 30. The 3D Printed series is the first putter family to feature a 3D printed multi-material construction and SIK Face Technology. Each model features an intricate 3D printed nylon lattice cartridge and tungsten weighting that distributes more weight to the perimeter delivering some of the most stable putters on the market. Using SIK Golf's patented DLT Technology creates a more accurate and consistent roll on every putt.
Learn More
Surviving the Hot List Presented by Rapsodo
For the first time in the 19-year history of the Hot List, we invited a documentary-film crew to the 2022 testing summit to document the process, the people and the drama behind the most coveted assignment in golf.