Cobra
LTDx/LTDx One
Our Review:
WHAT IT DOES: When golfers are asked what they want in an iron, many say "accuracy" or "feel." Cobra knows those golfers are fibbing, especially the game-improvement crowd. That group mostly wants as many yards as they can get. Cobra addressed this desire in a meaningful way by using a weighting system that has a steel-core bar suspended within a polymer-injected casing. The bar is tethered to the heel and toe but not behind the hitting area, promoting maximum flex of the body, face and sole at impact. This creates a rebound effect that delivers high ball speed as the polymer layer around the core bar damps vibration and enhances feel.

WHY WE LIKE IT: Let's start with the look. Gone are the carbon strips that sat atop Cobra irons of the recent past, and the angular shape has been replaced by a more rounded toe. Both are sure to be popular with golfers who desire a more conventional look. The forged cupface geometry was inspired by focusing on hit-pattern data the company gathered to identify the most common mis-hit locations and then ramping up speed in those areas. Cobra offers the iron in a single-length option as well.
All products featured on Golf Digest are independently selected by our editors. However, when you buy something through our retail links, we may earn an affiliate commission.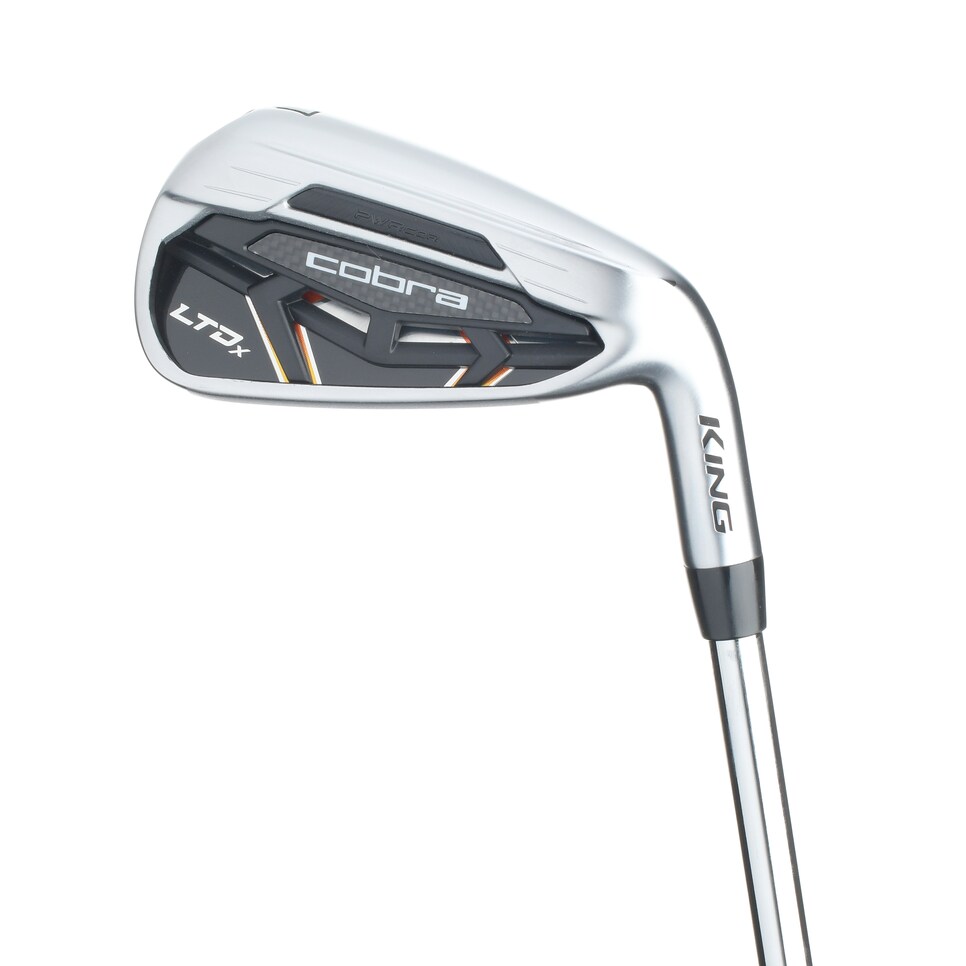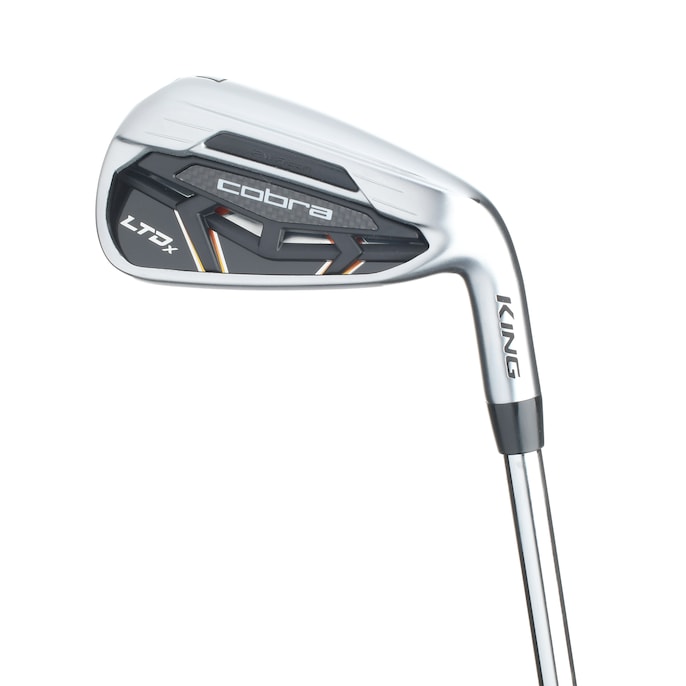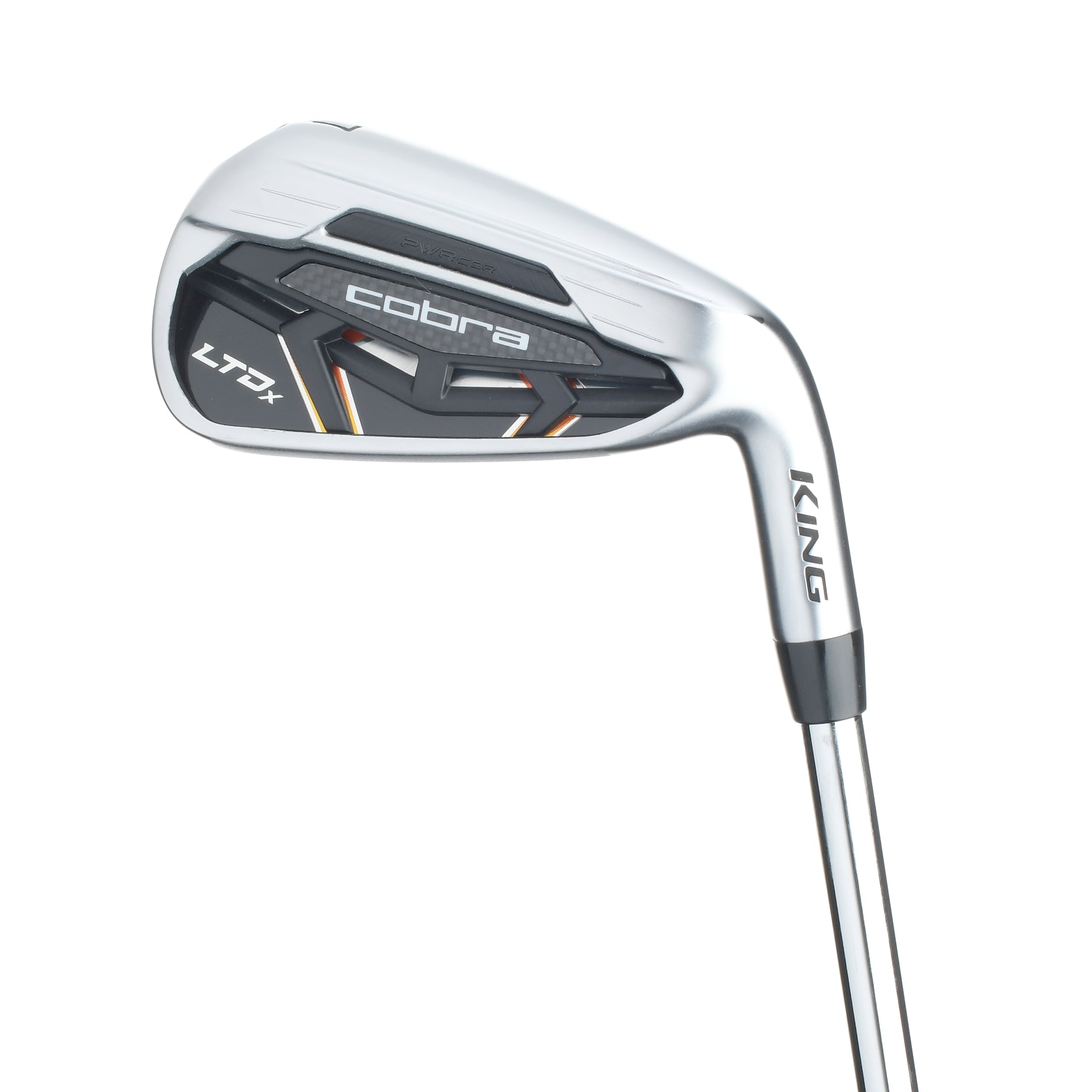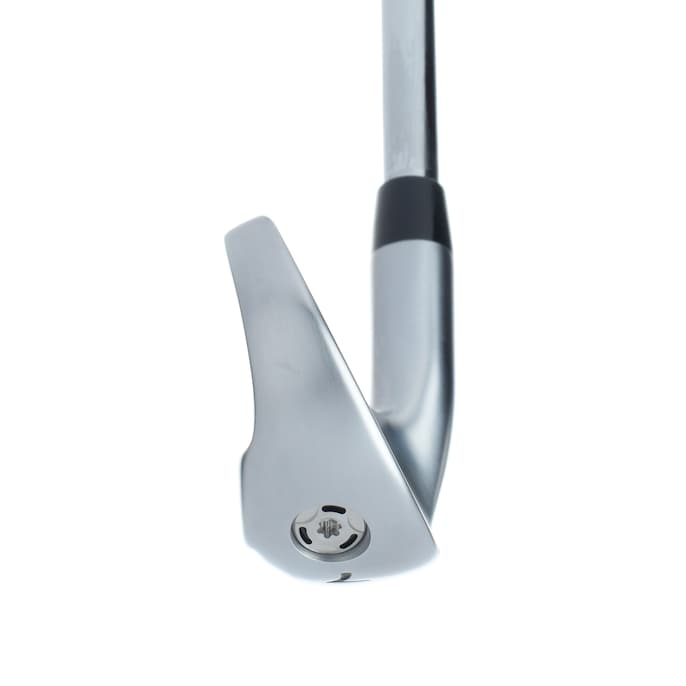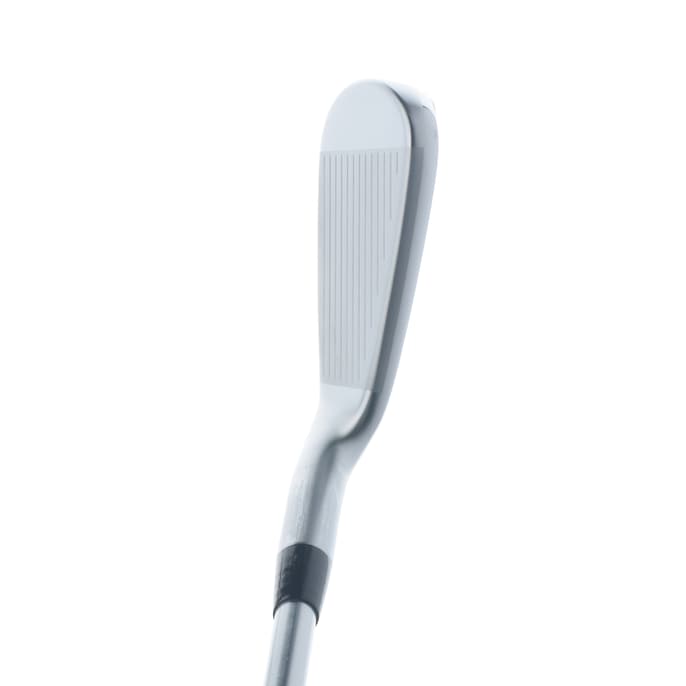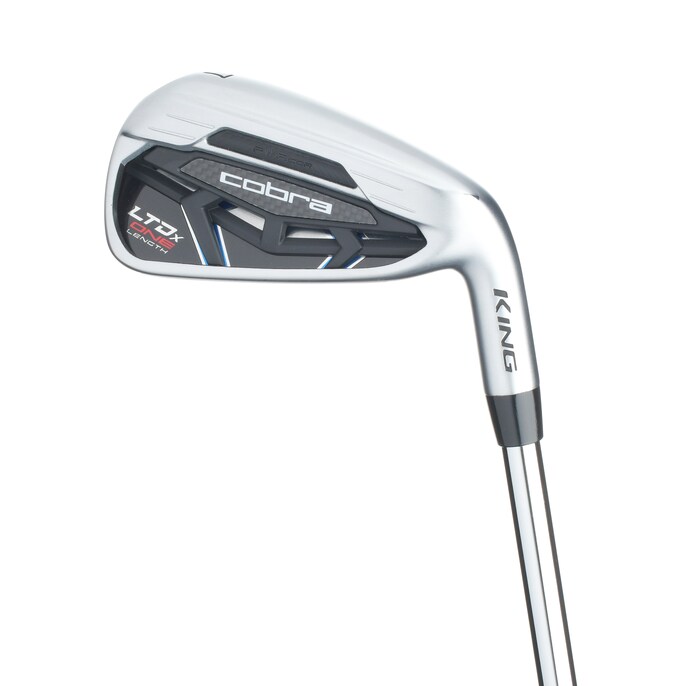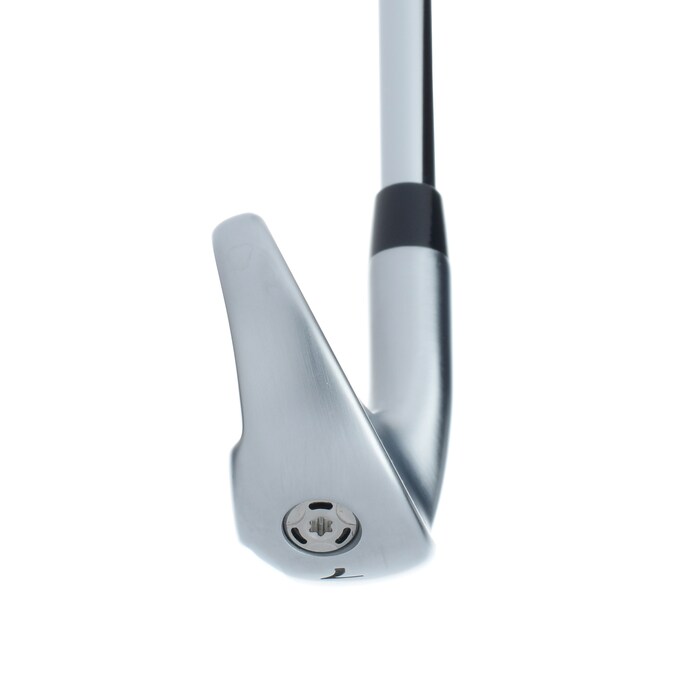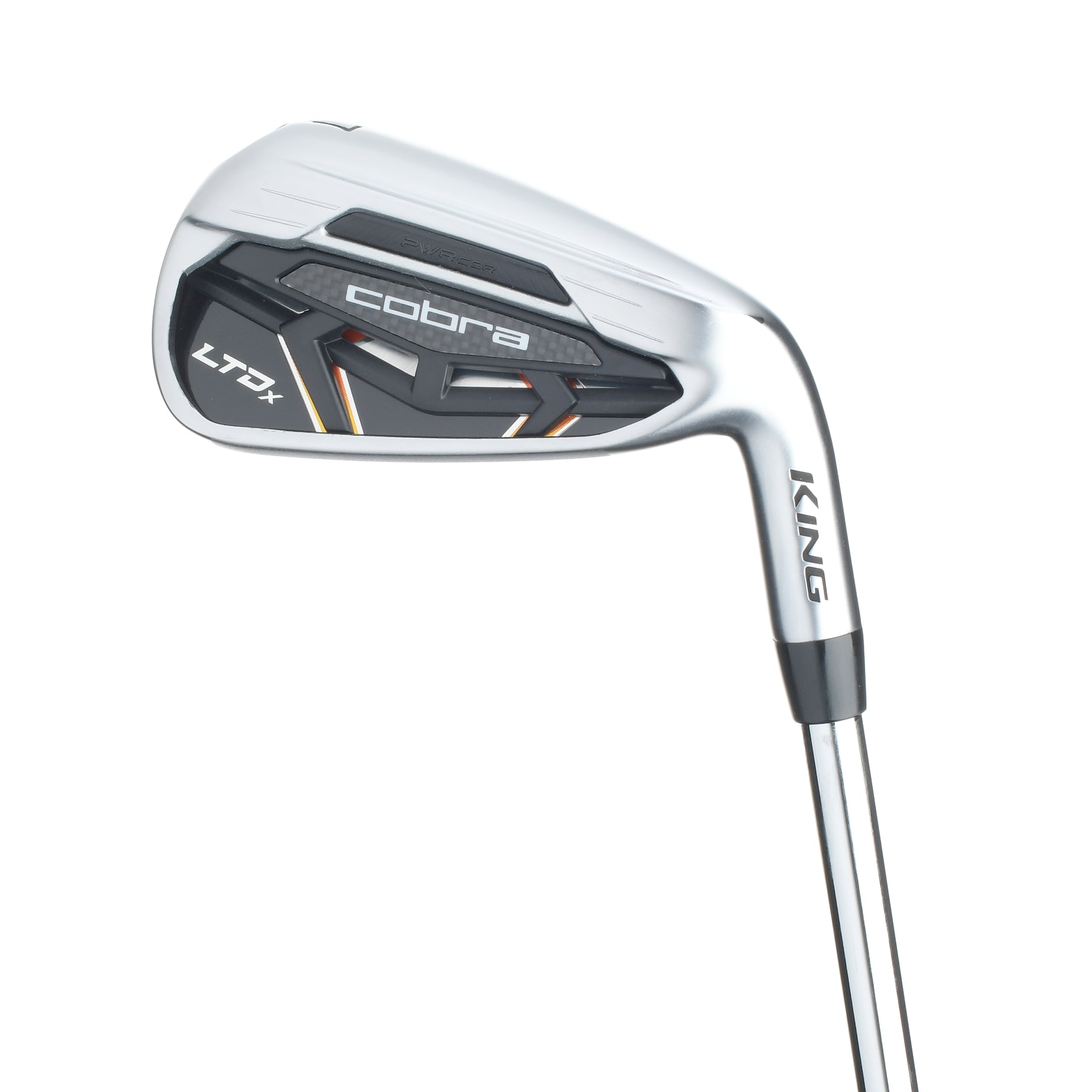 Ratings
* Percentage of total score
Player Comments
Low-Handicapper
"They're soft and jumpy, and the ball just disappears when you hit it. I could squeeze more distance if I wanted to flight it, or just hit towering shots. How can you not like towering soft draws on command?"
Mid-Handicapper
"They have a click to them that is reassuring. The middle and long irons give you some float on shots, which is a big help for a lot of golfers."
High-Handicapper
"Nice proportions. I love how compact it felt through impact. It felt powerful. A penetrating flight with a nice baritone sound at impact. Clean through the turf."
Club Specs
Lofts
7-iron: 26.5 degrees; PW: 41.5 degrees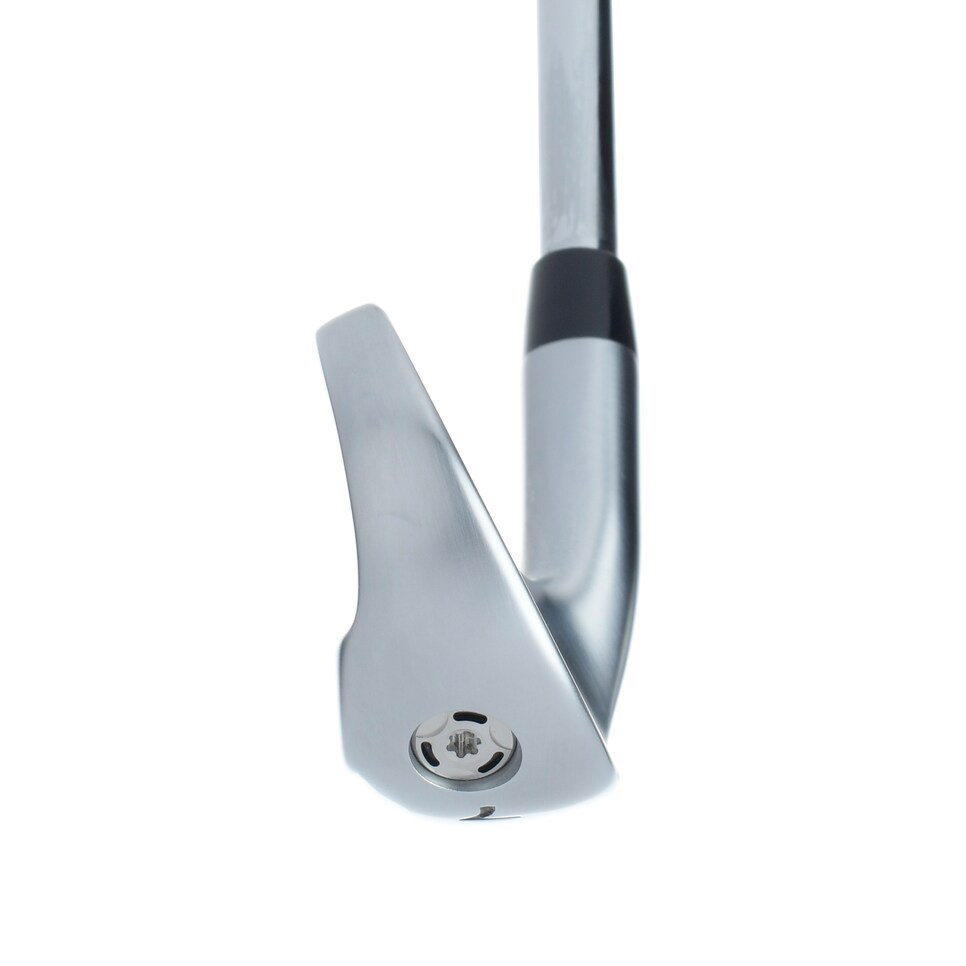 From the Manufacturer
Description
The power behind the LTDx irons begins at the core. The irons debut PWR-COR, a redesigned internal weighting system that creates our most flexible irons design for increased speed. The construction features a steel core bar that positions the CG perfectly behind the hitting zone. The core bar is fully suspended in a soft polymer, creating an elastic rebound effect that unleashes more distance while maintaining exceptional feel.
Learn More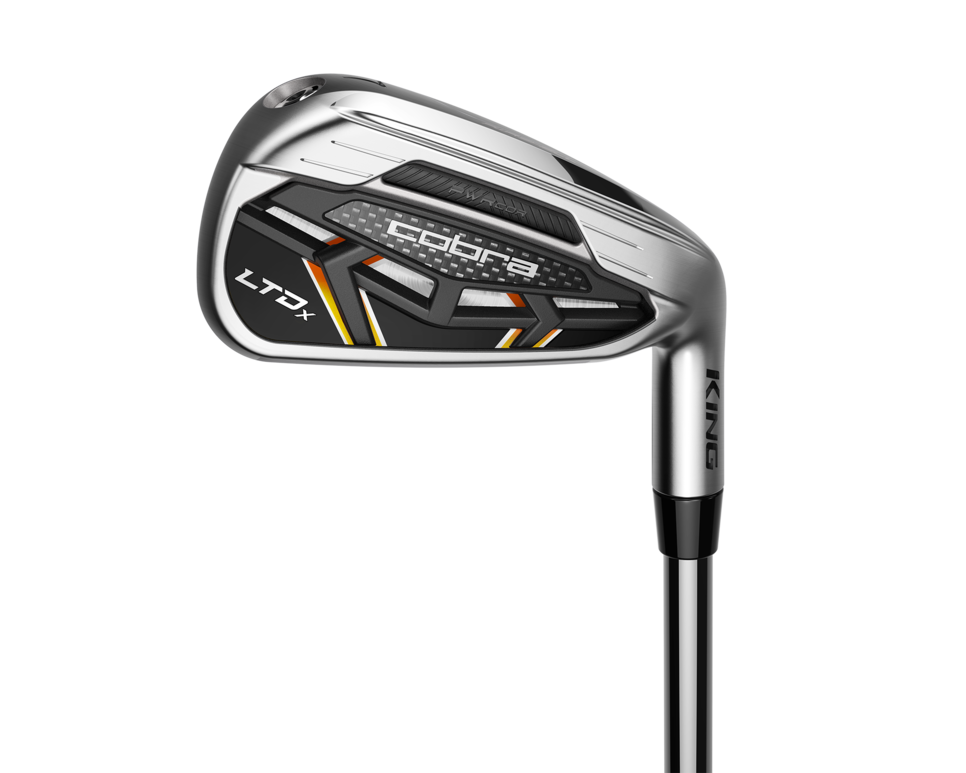 Surviving the Hot List Presented by Rapsodo
For the first time in the 19-year history of the Hot List, we invited a documentary-film crew to the 2022 testing summit to document the process, the people and the drama behind the most coveted assignment in golf.