Social Media
Photos: The Week in Golf Instagrams
Stingrays, sharks and a big bunker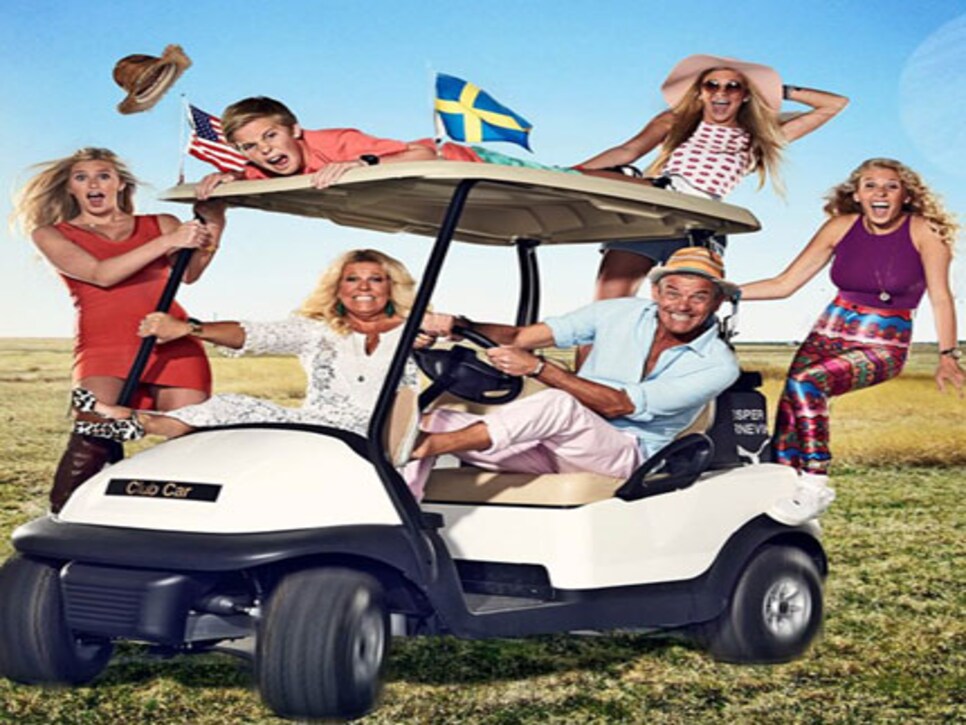 Jesper Parnevik @jesperparnevik
Om fem veckor blir våran rullande cirkus offentlig på trean ... #Parneviks
Golf Link @golflinkau
Well done to Australia's Jason Day in winning the Farmers Insurance Open at Torrey Pines #jasonday #pgatour #torreypines #farmersinsuranceopen #golf
Ben Crane @bencranegolf
Nobody ever accused me of not being into it. Big shots deserve big celebrations.
Atlantis @atlantisresort
What an exciting finish! Congratulations to Sei Young Kim on winning the 2015 #PureSilkBahamas @bahamaslpga Classic and thank you to everyone who joined us in paradise!
J.D. Cuban @jdcubes
spencer levin's disappearing club trick at torrey pines. #golfdigest #pgatour #golf #fore
Michelle Wie @themichellewie
Stingray Experience at the Atlantis ResortDon't think @thejessicakorda wanted to taste the stingray food today ... but we had a BLAST with the amazing stingrays this afternoon! Thank you @atlantisresort @lpga_tour for setting it up for us! @thechristinakim #feedingstingrays #snorkelingwithsharks #amazing #Bahamas
Allianz Championship @allianzchampionship
The Old Course at Broken Sound Golf ClubOur 2015 Champion Paul Goydos #allianzbirdies #BocaRaton #Allianz #ChampionsTour #Champion #PGA
Anna Rawson @annarawson
This is my #healthybellyselfie for the #Belfie project by @mykindoflife_em! My belly is healthy from hitting lots of golf balls! I nominate fellow golfers @paulacreamer1 @mpressel and @lexi to share a #healthybellyselfie to promote this powerful self confidence initiative! Learn more @ http://www.mykindoflife.com/
Justin Rose @justinprose99
Never fun to MC! Battled hard yesterday. Been a frustrating week. Hurt wrist Tuesday which started me off on wrong foot! #StrongForFloridaSwing
Jonathan Wall @jonathanrwall
Phil Mickelson's Mack Daddy PM-Grind wedge.
Patrick Koenig @pjkoenig
Chambers Bay Golf CourseThe #bunker on 18 at #ChambersBay is big enough to hide a full size van. #whyilovethisgame #sandtrap #SandyMcSanderson #getsandy
Lexi Thompson @Lexi
Oh yes love the golf tan lines!! Gota rock them tho #beatifulday #atlantisresort @bahamaslpga
Donald Trump @realdonaldtrump
Happy Birthday President Reagan #FlashbackFriday
Luke Kerr-Dineen @lukekerrdineen
The view from the cup. #goprogolf
Natalie Gulbis @natalie_gulbis
Teeing off at 4:15pm today @lpga_tour Pure Silk Bahamas my morning coffee with the Sharks