Social Media
Photos: The Week in Golf Instagrams
The Tonight Show, a Bubba app and a first pitch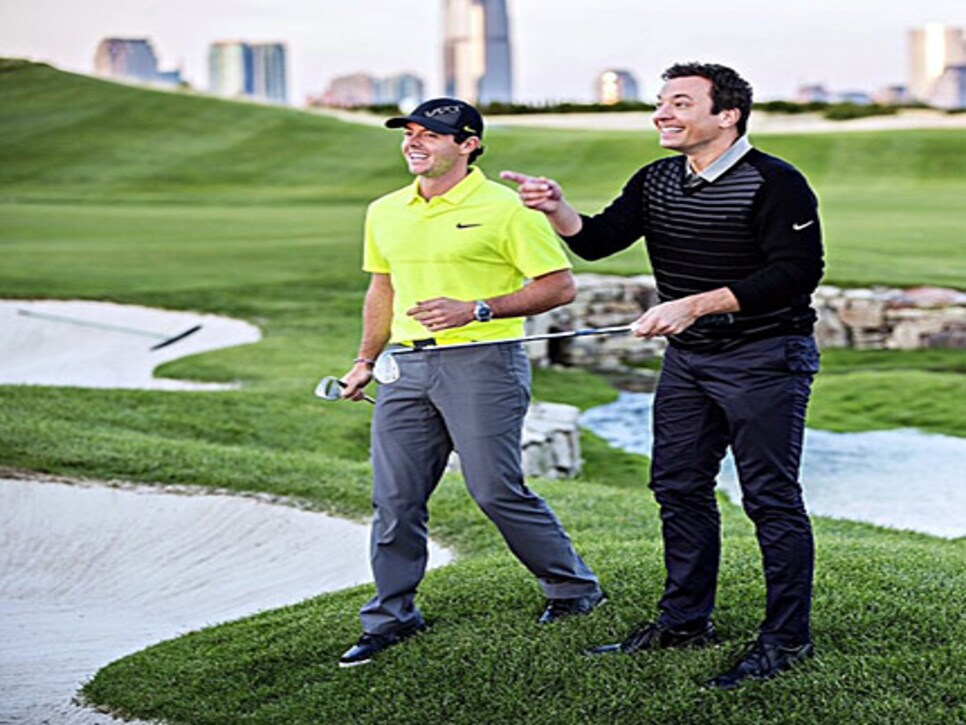 Rory McIlroy @rorymcilroy
Yes @jimmyfallon, those Nike Vapor Irons are that good! #libertynational #nyc
PipeBomb Sports @pipebomb_sports_show
Congratulations to Hunter Mahan on winning the 2014 Barclays and moving to first place in the fedex cup standings. #HUNTERMAHAN #BARCLAYS #PGA #PGATOUR #GOLF #FEDEXCUP #PLAYOFFS #JASONDAY #JIMFURYK #RICKIEFOWLER #RORYMCILROY
LPGA Tour @lpga_tour
Congratulations to the 2014 Canadian Pacific Women's Open winner So Yeon Ryu. 27 top 10's since her last win in 2012.
Bubba Watson @bubbawatson
Playing some BubbaGolf! #BubbaGolfApp
Natalie Gulbis @ngulbis
Shadow Creek in Las Vegas NV #milife
Golf Channel @golfchannel
First pitch at last night's Tampa Bay Rays game, right down the middle. Well played, John Daly. (H/T @RaysBaseball)
Beatriz Recari @beatrizrecari
New putter @tmghostlab @sngard10 #SpiderSi72
GolfDigestMag @GolfDigestMag
@JimmyFallon made @RoryMcilroyOfficial play a game called Facebreakers: "The first person to break all of their opponent's faces is the champion." Tiger was Jimmy's coach.
Cheyenne Woods @cheyenne_woods
Coaching this young'n today. We have a tournament this weekend @cjacobsjones
Matt Ginella @matt_ginella
whyilovethisgame
Ashley Mayo @ashleykmayo
The subway stairs that descend down to Van Cortlandt Golf Course, located in the Bronx. It's the oldest public course in the U.S.!