Hot List
The $6 Club That Won On Tour In 2011
A $5.97 club won on tour in 2011? Here are 11 throwback clubs that still get the job done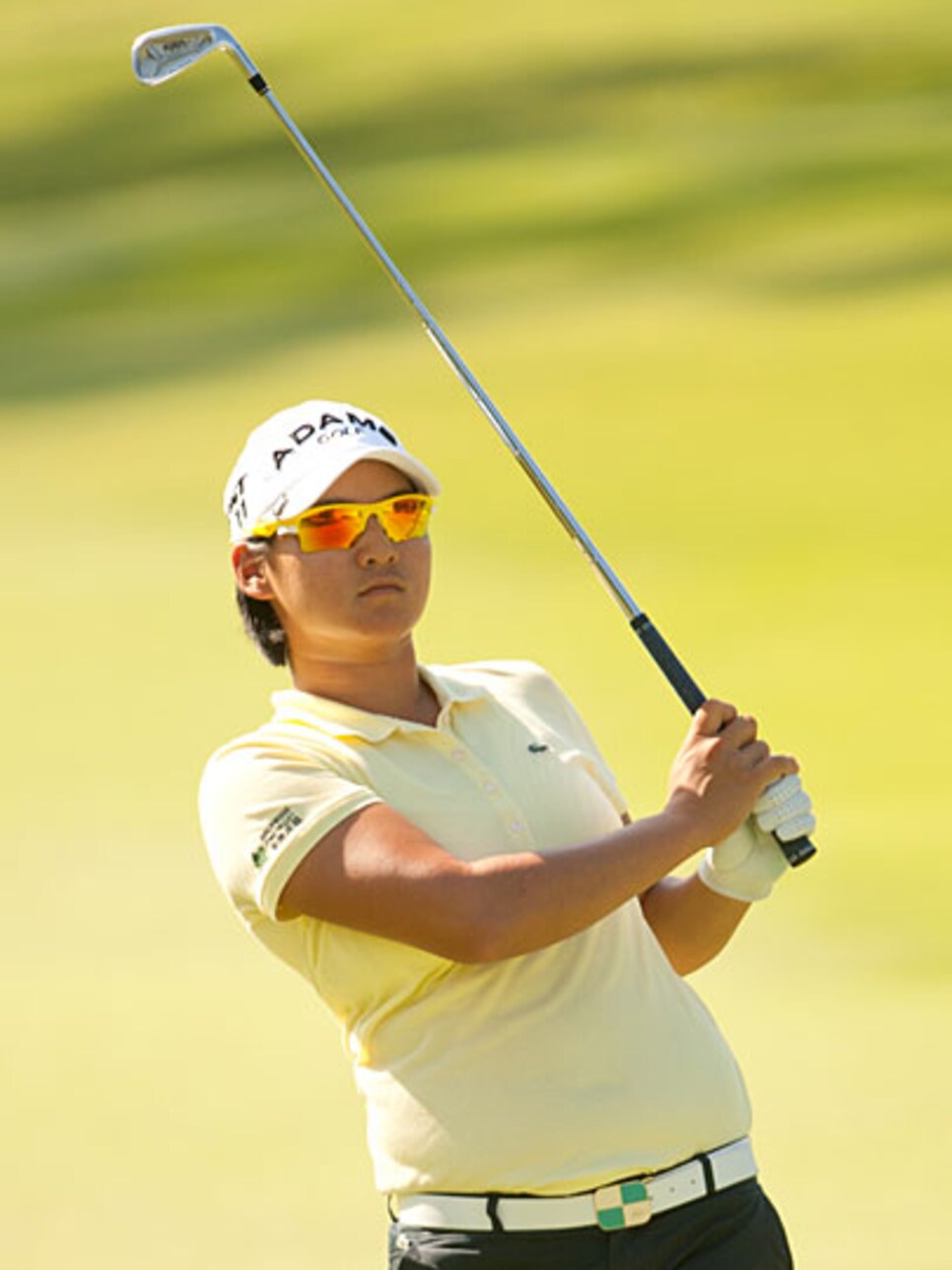 Adams Idea Tech a4 irons
PLAYER:
Yani Tseng
WINS:
Honda LPGA Thailand; LPGA State Farm Classic; Wegmans LPGA Championship; Ricoh Women's British Open; Walmart NW Arkansas Championship
STORY:
All of Yani Tseng's five wins on the LPGA Tour in 2011 came using Adams Golf's Idea Tech a4 irons. The irons, which earned a
Gold medal on the 2009 Golf Digest Hot List
, are made from carbon steel and boast a quad cavity-back design with stabilizer bars for forgiveness.
CURRENT VALUE:
$148.33 (set of eight, steel)
Ben Hogan Apex irons
PLAYER: Bernhard LangerWIN: ACE Group ClassicSTORY: Everyone loves the look of muscleback blades. Few can actually use them. Bernhard Langer is one of those still using and winning with them, utilizing Ben Hogan Apex irons for his 3-iron through 5-iron. The version of the Apex Langer uses was introduced in 1999, a full five years before the Golf Digest Hot List began.CURRENT VALUE: $67.05 (set of eight, steel)
Callaway FT-5 driver
PLAYER:
Sandra Gal
WIN:
Kia Classic
STORY:
Sandra Gal found the winner's circle for the first time on the LPGA Tour in 2011 using an 8.5-degree Callaway FT-5 driver. Introduced in 2007, the FT-5 was a
Gold medal winner on the 2008 Golf Digest Hot List
as well as an Editor's Choice selection. A 25-gram weight located low and deep in the club head positions the center of gravity low and toward the heel for a higher trajectory and draw bias.
CURRENT VALUE:
$32.80
Callaway Steelhead fairway woods
PLAYER: Mark CalcavecchiaWIN: Boeing ClassicSTORY: Mark Calcavecchia is known for changing putters at a moment's notice, but the fairway woods he had in the bag during his win at the Boeing Classic date back to 1998. Calc had a pair of Callaway Steelheads (15 and 19 degrees) in play, the clubs featuring a compact head shape favored by many better players.CURRENT VALUE: $5.97 (graphite)
Cleveland HiBore XLS fairway wood
PLAYER:
Mark Wilson
WINS:
Sony Open in Hawaii; Waste Management Phoenix Open
STORY:
A
Silver medalist on the 2008 Golf Digest Hot List
, Cleveland's HiBore XLS 3-wood was in Mark Wilson's bag during his wins in Hawaii and Phoenix (as well as Harrison Frazar's at the FedEx St. Jude Classic.) The large-headed HiBore XLS fairway wood features an inverted crown design that pushes weight to the perimeter of the clubhead for stability.
CURRENT VALUE:
$48.01
Nike SasQuatch Sumo2 Tour driver
PLAYER:
Lucas Glover
WIN:
Wells Fargo Championship
STORY:
One of the first square drivers, Nike's SQ Sumo2 was a
Gold medal winner on the 2007 Golf Digest Hot List
. Lucas Glover used a tour version of that club to win the 2009 U.S Open at Bethpage Black. Since then Glover has tried several drivers, but had the Sumo2 Tour in the bag when he won the Wells Fargo Championship this year.
CURRENT VALUE:
$41.61
Ping i5 irons
PLAYERS: D.A. Points (shown) and Mark CalcavecchiaWINS: AT&T Pebble Beach National Pro-Am (Points) and Boeing Classic (Calcavecchia)STORY: Introduced in 2005, Ping's i5 irons have less offset and thinner topline than its sister G5 model.CURRENT VALUE: $210.22 (set of eight, steel)
Ping TiSI Tec fairway wood
PLAYER: Bob GilderWIN: Principal Charity ClassicSTORY: Another club introduced before the inception of the Hot List, Ping's TiSI Tec fairway woods debuted in 2002 but remain a favorite of some tour pros, including Bob Gilder who won with a 12-degree TiSI Tec 3-wood at the Principal Charity Classic. A variable hosel on the club allows for lie angle adjustments to complement an individual's stance and swing.CURRENT VALUE: $57.80
TaylorMade r7 SuperQuad
PLAYER:
Tom Lehman
WINS:
Allianz Championship; Mississippi Gulf Resort Classic; Regions Tradition
STORY:
Golfers measure the age of drivers a little bit like they measure dog years--every year is really about five. That makes Tom Lehman's three wins on the Champions Tour in 2011 using a 9.5 degree TaylorMade SuperQuad (a club that debuted in 2007 and was a
Silver medalist on the 2008 Golf Digest Hot List
) quite impressive. The club's four weight ports allow for 102 center of gravity locations.
CURRENT VALUE:
$59.44
Titleist Bullseye putter
PLAYER: Mark McNultyWIN: Liberty Mutual LegendsSTORY: John Reuter designed the venerable Bullseye blade in 1948 and Lew Worsham had the first tour win with it at the 1951 Phoenix Open. Sixty years later, Mark McNulty was part of the winning team (with David Eger) at the Liberty Mutual Legends using a Bullseye he has wielded on the greens for the last 30 years.CURRENT VALUE: $6.41
Titleist 906F2 fairway woods
PLAYERS:
Rory McIlroy (
shown
) and Steve Stricker
WINS:
U.S. Open Championship (McIlroy); Memorial Tournament (Stricker); John Deere Classic (Stricker)
STORY:
Introduced in 2006, Titleist's PT 906F2 was a
Gold medal winner on the 2007 Golf Digest Hot List
. A Tour-inspired bore-thru shaft design on the 906F2 positions the tip of the shaft lower and closer to the hitting area for stability at impact.
CURRENT VALUE:
$42.85