Golf Equipment
What's In My Bag: Carl Pettersson
Age: 35 | Resides: Raleigh, N.C. | Story: Won this year's RBC Heritage by five shots for his fifth career PGA Tour victory.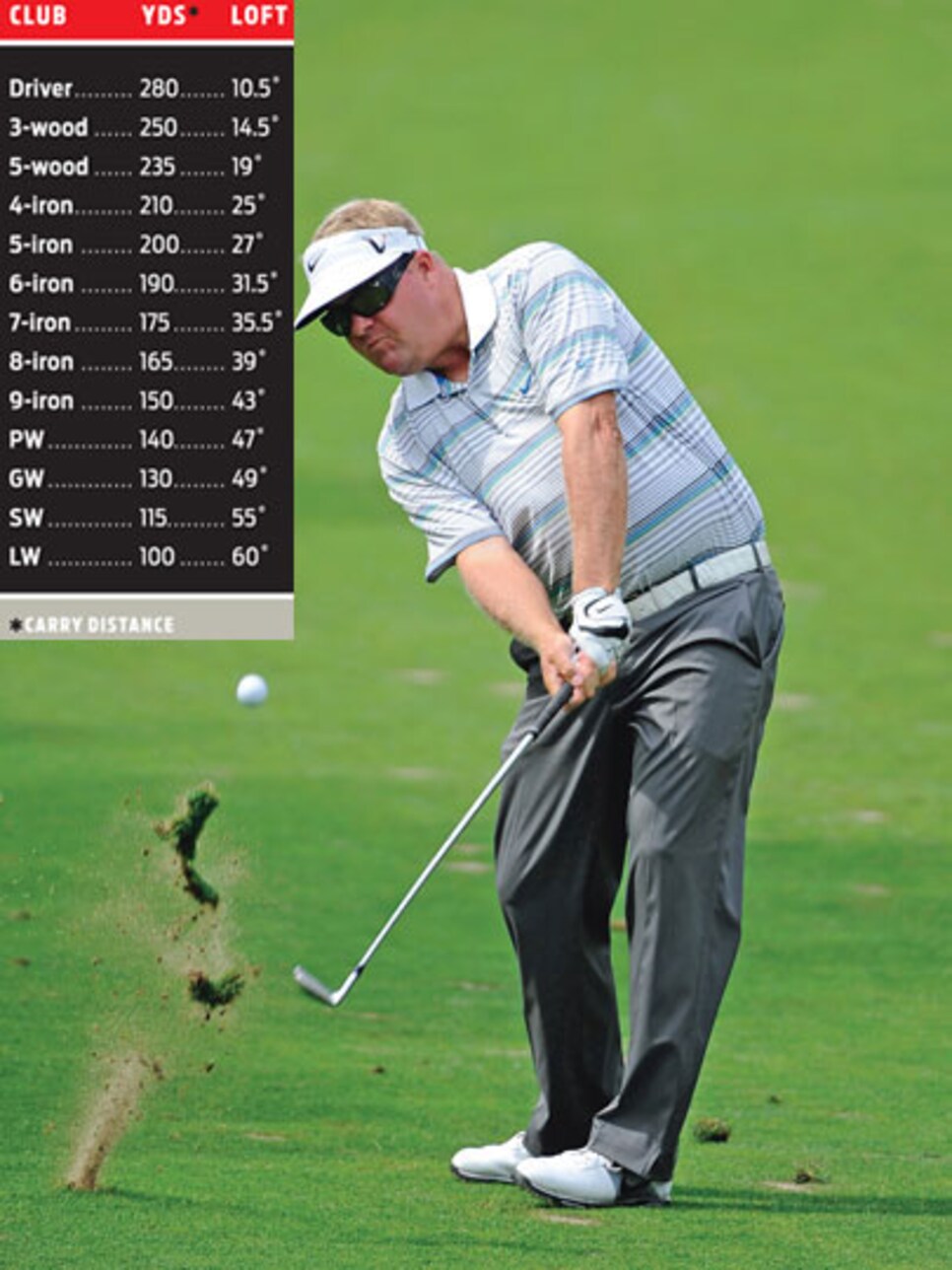 Photo By: Chris Condon/PGA Tour
A YEAR TO REMEMBERAt the beginning of 2012, I was ranked 110th in the world. I wasn't exempt into the majors or any of the World Golf Championship events. But I put together a very good year, improving in every facet of my game.LEARNING EXPERIENCEI felt great all week at the PGA. Playing in the final group on Sunday at Kiawah showed me that I can compete in a major. The two-stroke penalty on the front nine in the final round was unlucky and cost me second place, but my mind-set is to just learn from it all.
Photo By: Chris Condon/PGA Tour
GOLF WAS IT FOR MEMy family moved to the States when I was 15, but before that we lived in several places around the world. I played a great deal of cricket and was a pretty skilled batsman. But I decided when I was 13 that golf was my sport. I'm still a golf freak. I even play a bunch when I'm not out on tour.
Photo By: Dom Furore
DRY, CLEAN ONLYI keep my scorecard in this leather passport cover from the Volvo China Open. It's been handy for me, because on hot days my scorecard doesn't get wet from sitting in my pocket.
Photo By: Dom Furore
ON THE NUMBERFor the last two years, I've marked my ball (Nike 20XI-S) with a yellow dot right on the number. Nobody uses yellow, so I thought I'd try it.
Photo By: Dom Furore
NO GYM RATWhen I lost 30 pounds in 2008, it threw off the timing in my swing. Now, I won't shy away from beer and ice cream. Besides, golf is really a hand-eye-coordination sport. You don't have to look like an athlete.
Photo By: Getty Images
BEEN EVERYWHEREThese pencils remind me of all the great venues I've gotten to play. There was some debate about whether I should have been a Ryder Cup captain's pick, but not being a European Tour member didn't help my cause.
Photo By: Dom Furore
__ HEADS OR TAILS?__On the green, I usually mark my ball with a quarter, heads up. But if I'm not putting well early in the round, I'll try to change things up by using the tails side. It doesn't always work, but it has made a difference for me on more than one occasion.
Photo By: Dom Furore
DRIVEREven though my Nike VR Pro driver says 11.5 degrees, it's opened up a degree so it plays like a 10.5 (Mitsubishi Rayon Fubuki Alpha 50 X-flex shaft, 46½ inches, D-5 swingweight).
Photo By: Dom Furore
FAIRWAY WOODSI use my TaylorMade RocketBallz 3-wood (14.5 degrees) and Nike VR Pro Limited Edition 5-wood (19 degrees) to reach long par 5s in two.
Photo By: Dom Furore
IRONSMy iron set is a little different than most. I play a Nike VR_S Forged 4- and 5-iron, VR Pro Combo cavity backs for my 6- and 7-iron, and VR Pro Blades 8-iron through pitching wedge (True Temper GS95 shafts, D-3 swingweight).
Photo By: Dom Furore
WEDGESI've had the same wedge makeup for 10 years. I carry Nike VR Pro 49-, 55- and 60-degree models. I'll change them out quite regularly, but I keep the same grinds (True Temper Dynamic Gold S400 shafts).
Photo By: Dom Furore
PUTTERThis is a Nike Method long putter prototype that the company built for me (49 inches, 2 degrees of loft, 79-degree lie angle). I've had more consistency using this style ever since I was an amateur. (Tim Clark and I both used long putters when we were teammates at N.C. State.) It's frustrating to think the governing bodies are considering a ban on anchoring, which has helped me make a living for more than a decade.
Photo By: Dom Furore