Golf Equipment
What's In My Bag: Ernie Els
Age: 44 | Resides: Jupiter, Fla. | __Story:__The World Golf Hall of Famer is a four-time major champion with 19 PGA Tour wins, including the 2012 British Open.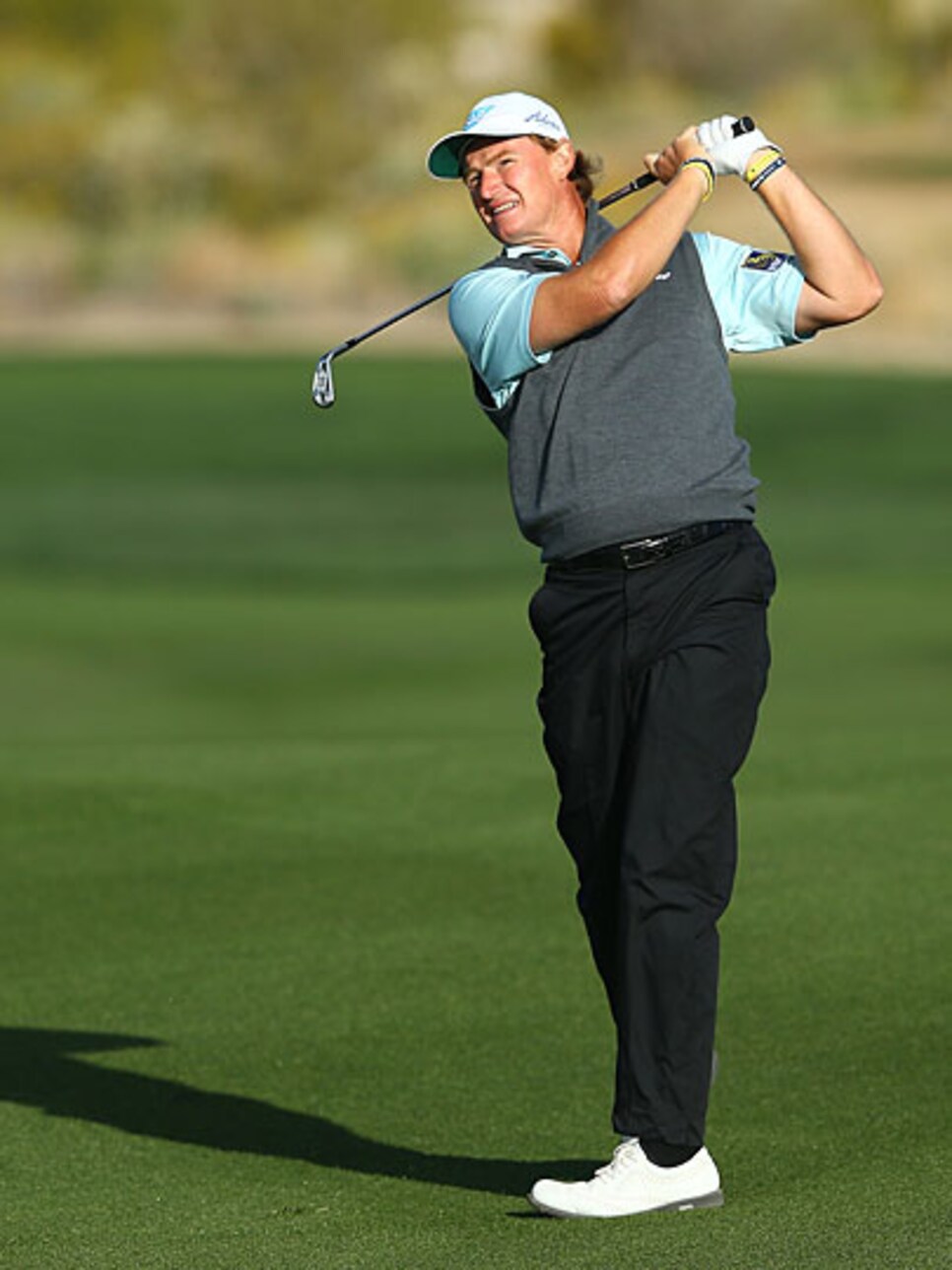 Photo By: Andy Lyons/Getty Images
Photo By: Mike Ehrmann/Getty Images
A FRESH SET OF EYESI'm very excited about the rest of this season. I almost made the championship match at the WGC-Accenture Match Play in Arizona and beat Justin Rose, Jason Dufner and Jordan Spieth along the way. I started working with Dr. Sherylle Calder, a vision specialist, before my last win at the Open. I continue to talk to her daily. She's made a big difference in my game.
Photo By: Andy Lyons/Getty Images
MAKING THE CHANGEThroughout my career, I've been sponsored by several different equipment companies -- Lynx, Titleist, Callaway. But I won two majors (1997 U.S. Open and 2002 British Open) with TaylorMade. So that helped me feel comfortable about joining Adams' staff at the start of this year, since they're under the same roof. Like any change, there's been some adjusting. But it was much easier and happened quicker than you might think.
DRIVERI started the season using the TaylorMade SLDR, but I hit this JetSpeed at Riviera and found my optimal launch angle with this, so it has stayed in the bag (Fujikura Motore Tour Spec 8.2 X-shaft, 45.75 inches, tipped one inch).
FAIRWAY WOODSIt was important to me that I'd be able to gradually switch into Adams' new equipment. I started playing an Adams Tight Lies 3-wood and 5-wood (13.5 and 18 degrees, Fujikura Speeder 757 shafts, 78 grams) at Doral in March.
HYBRIDSThese two Adams hybrids (20, 23 degrees, Fujikura Motore Speeder 9.8 shafts) are in a different class than others I've played. I can flight the ball high or low on any shot, even out of the rough.
IRONSI worked with the R&D guys on the design of these Adams XTD prototype irons (5-iron through pitching wedge, Golf Pride Tour Velvet 58 ribbed with six pieces of tape around the grips). They're different from any iron I've used -- not a classic blade but still beautiful to look at. They feel extra soft with a bunch of forgiveness.
WEDGESMy Adams Puglielli wedges (54 and 59 degrees, KBS Tour X shafts, 125 grams) have great response, to give me the spin I want out of the sand and around the green.
PUTTERI love this Yes! Callie-12 Mid putter (37 inches, Winn counterbalanced grip, True Temper belly-style shaft). The swingweight is H-4, which is so heavy the scale doesn't account for it.
WHAT I PREFERREDBefore starting the season, I practiced quite a bit with the TaylorMade Tour Preferred X. I found it worked best with my ball flight. This model is wonderful in the wind, too.
LIKE THE OLD DAYSI'm feeling like I used to on the greens when I won the four majors. My 2012 victory at the British was with a belly putter, but when I tested this counterbalanced one, my roll was better even without anchoring it.
GROUND BREAKINGWe are truly excited about opening the Els Center of Excellence in Jupiter, Fla., in 2015. Construction started in March. My son, Ben, who I'm hugging here, is doing well with his autism. He inspired my wife, Liezl, to start this project.
Photo By: Mike Ehrmann/Getty Images
PIECE OF HOMEI use a 1994 South African 5 rand coin to mark my ball. It reminds me of my '94 U.S. Open win at Oakmont. I like the wildebeest on it, an animal that's indigenous to our country.
GOING CLUBBIN'Something I've really enjoyed learning more about is course design. The Els Club at Copperleaf hosted a European Tour event for the second straight year. We have 11 courses, with eight more being built.